1st Step: Login Backend>> Team>> Employee center>> Cashier information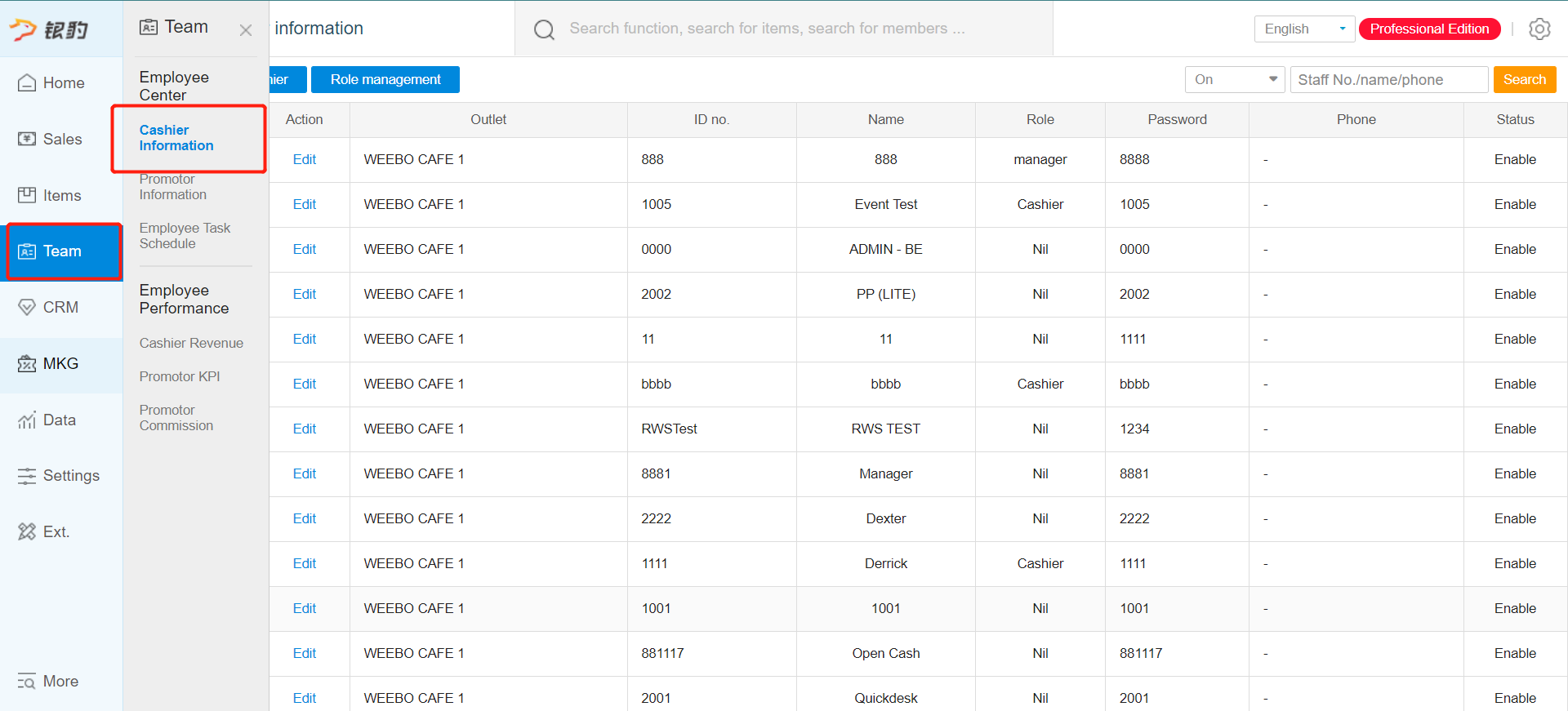 2nd step: Click "Edit" and it will show up the cashier rights on the right side.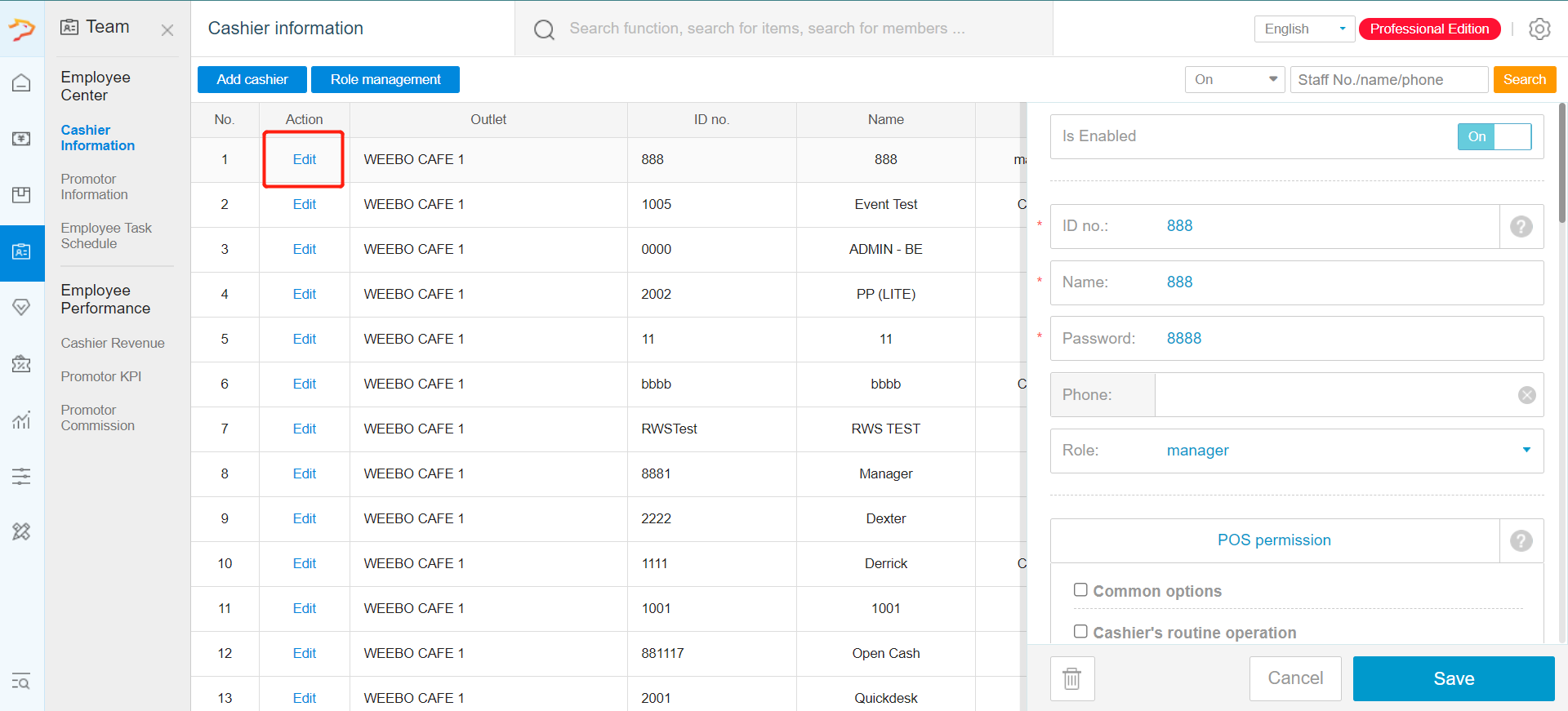 3rd Step: Disable the cashier access right to Show cost price profit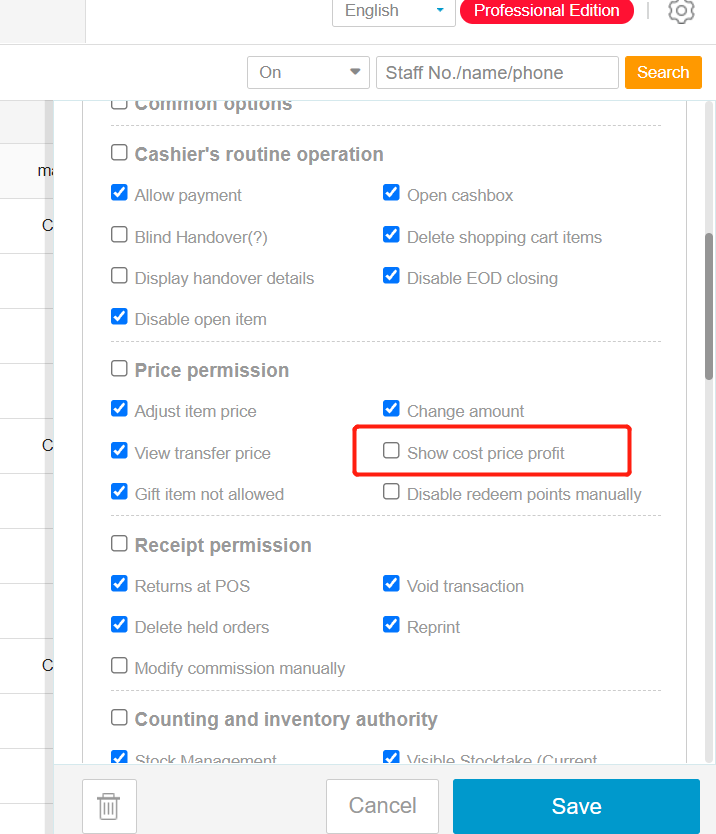 The profit column would be asterisk out during EOD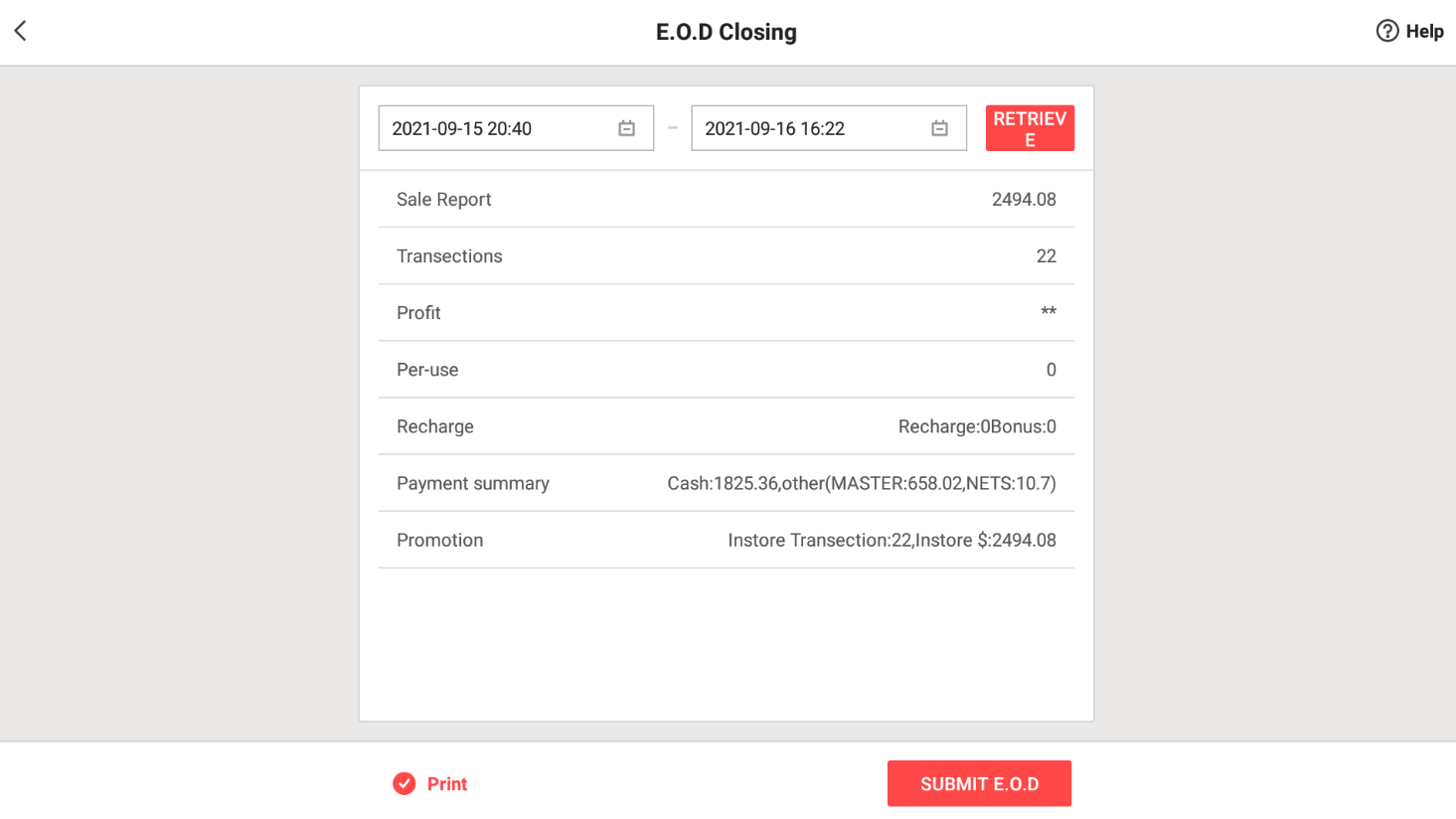 Was this article helpful?
That's Great!
Thank you for your feedback
Sorry! We couldn't be helpful
Thank you for your feedback
Feedback sent
We appreciate your effort and will try to fix the article