[FOR IMIN MODEL]

Minimize the app and select App Store
You can click on My to look for app update. This will shows which app has a new update available.
Do note you will not be able to downgrade the app back using the app store once updated.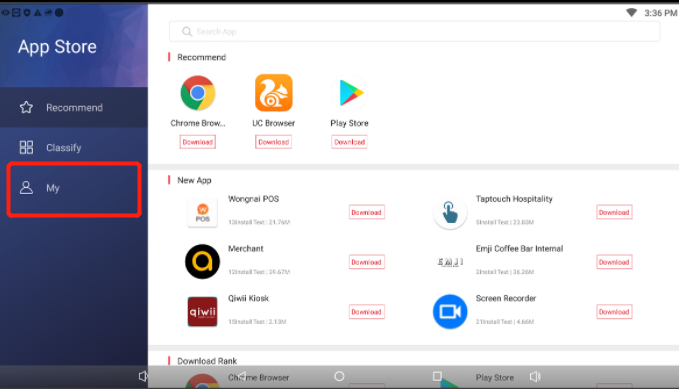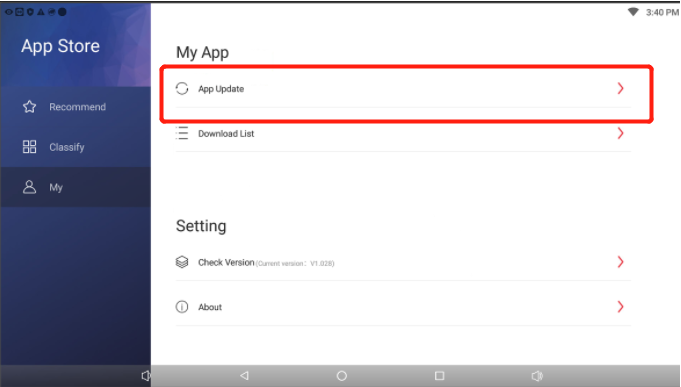 [FOR LANDI MODEL]
1.Click on "Apps store"
2. Click on "Updated"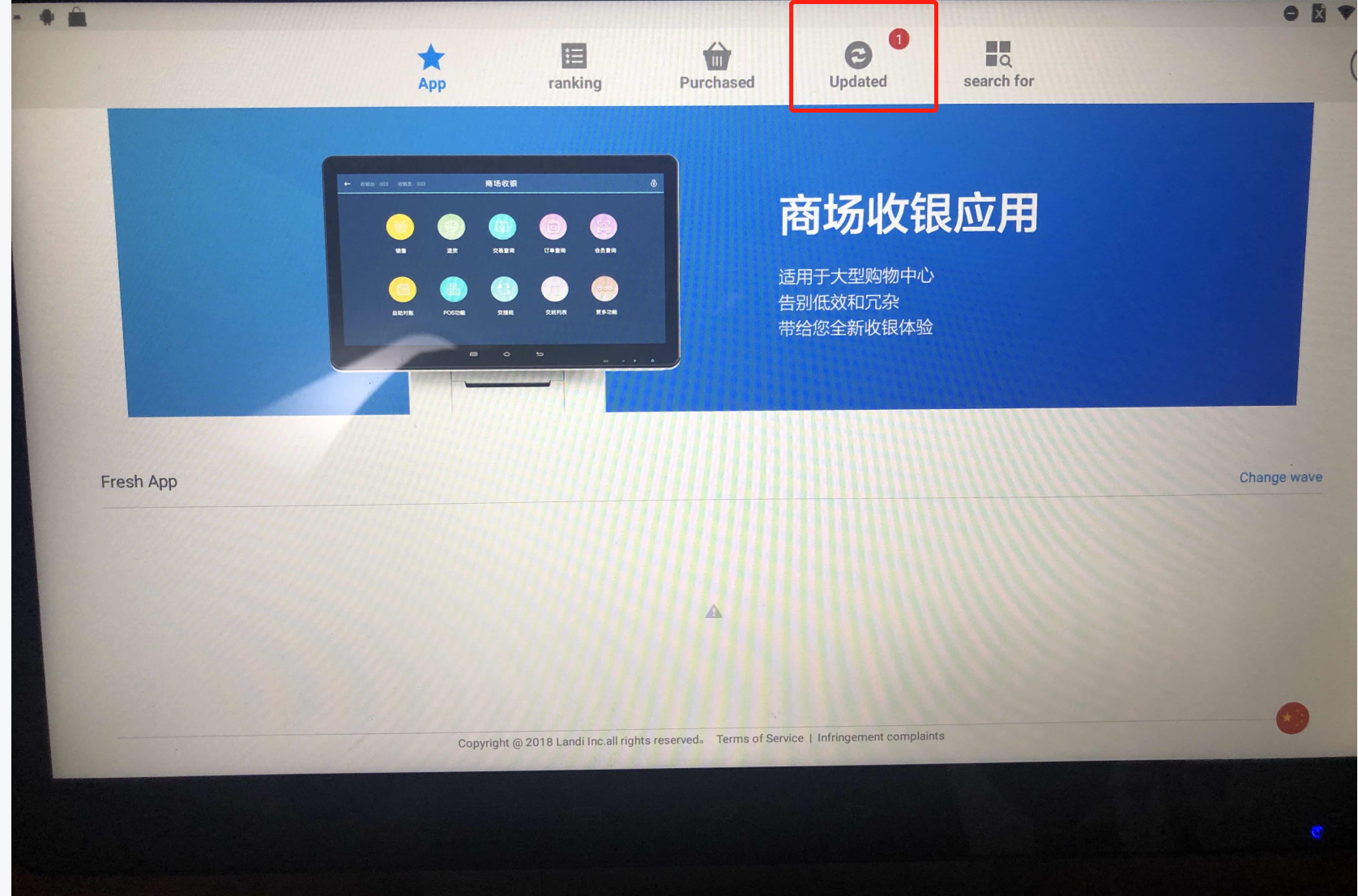 3.Click Update
Was this article helpful?
That's Great!
Thank you for your feedback
Sorry! We couldn't be helpful
Thank you for your feedback
Feedback sent
We appreciate your effort and will try to fix the article