Login to backend.
Go to mass update and select change item commission
Select the item to have commission
Click on batch setting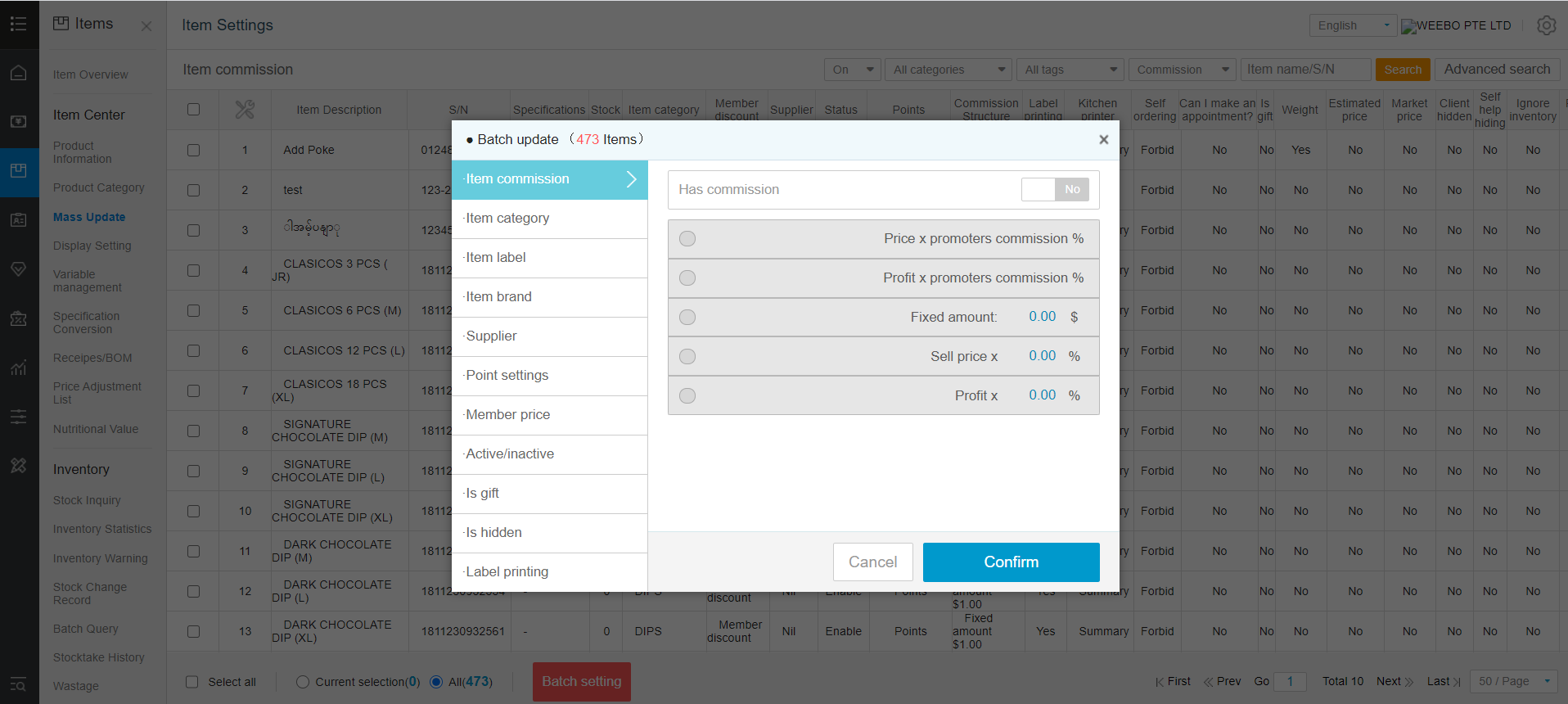 On the commission.
Select the type of commission.
PriceXpromotor commission is use to set the commission to follow the promotor commission setting (Set under promotor)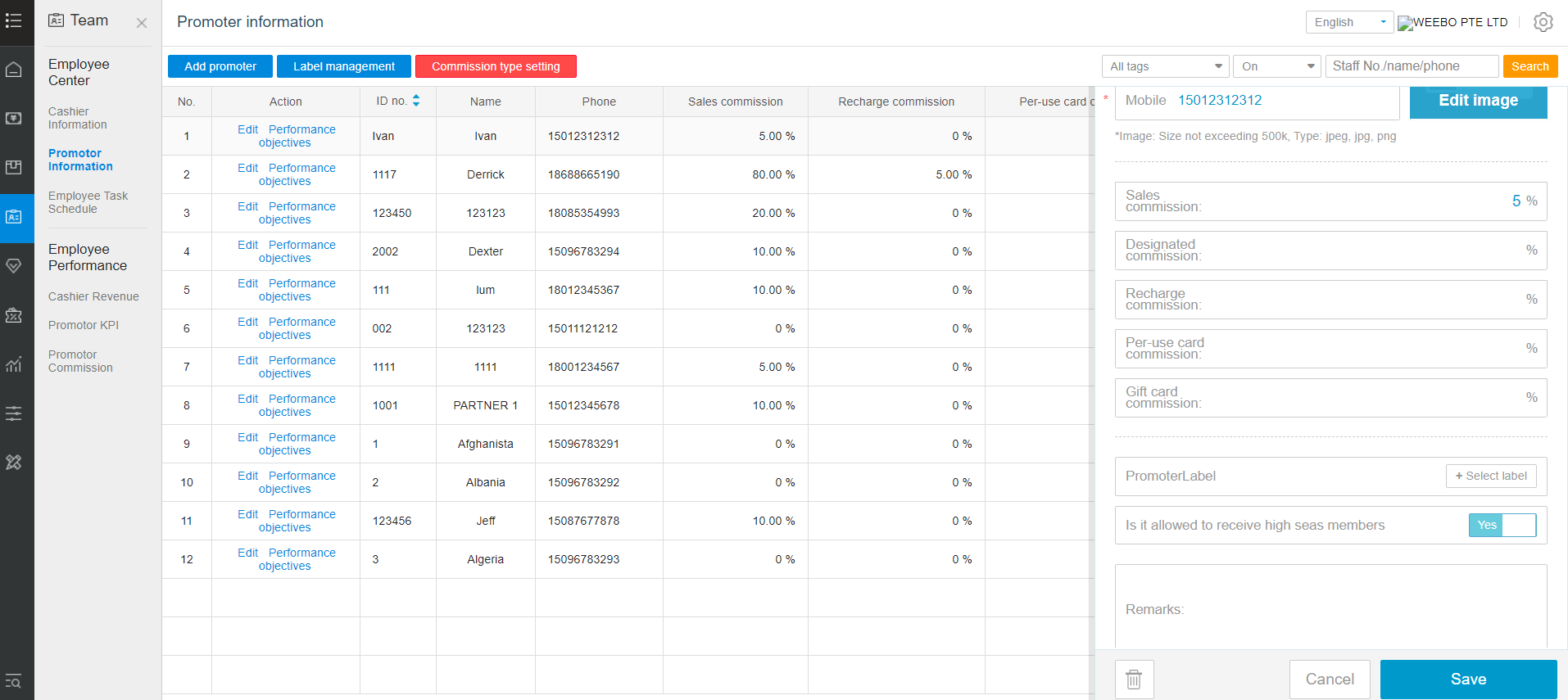 For Fixed amount, it is use to set a fix commission per sales.
Was this article helpful?
That's Great!
Thank you for your feedback
Sorry! We couldn't be helpful
Thank you for your feedback
Feedback sent
We appreciate your effort and will try to fix the article