Video Tutorial: https://www.youtube.com/watch?v=bpGlA3plB0I
1. Login To Back Office; Dashboard
2. Select Per-use Card under CRM Tab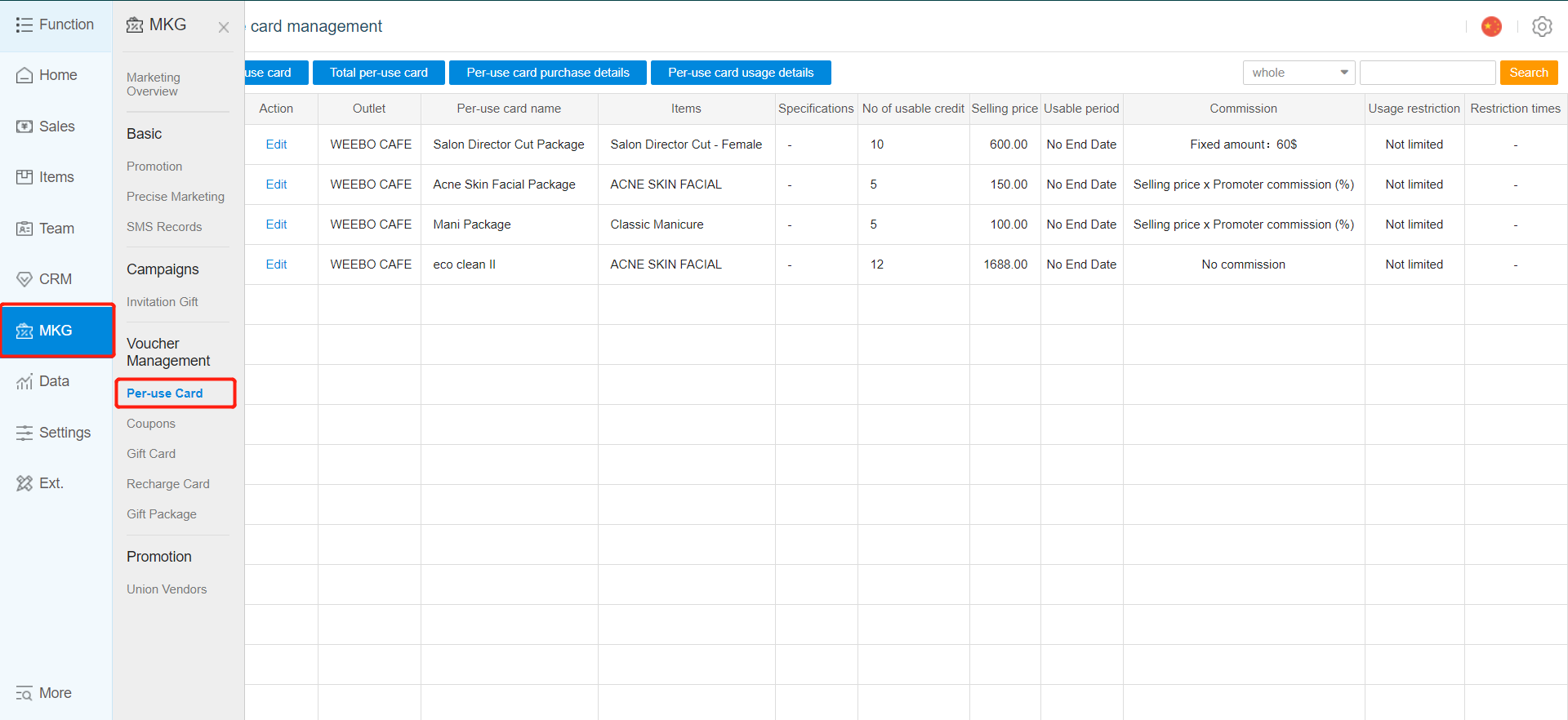 3. Click Add Per -Use Card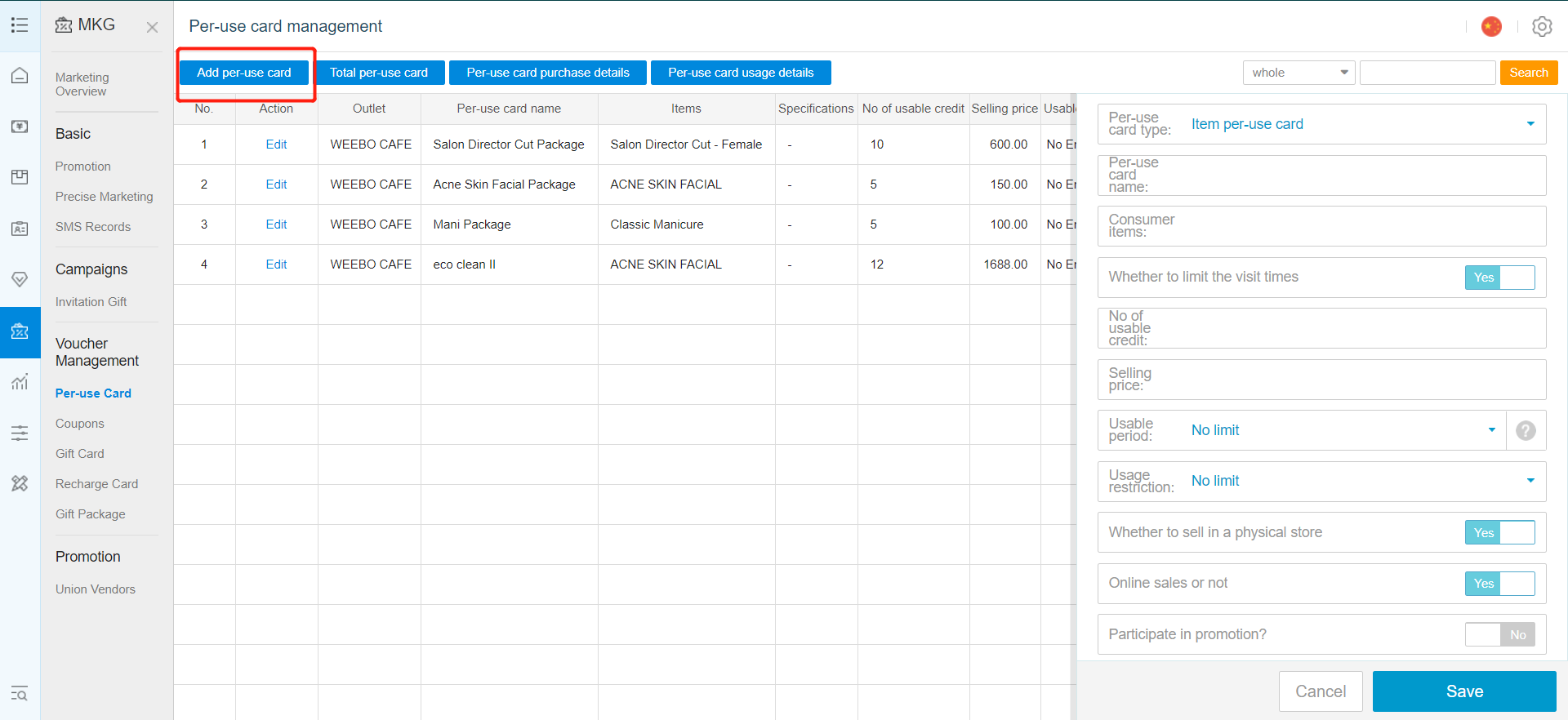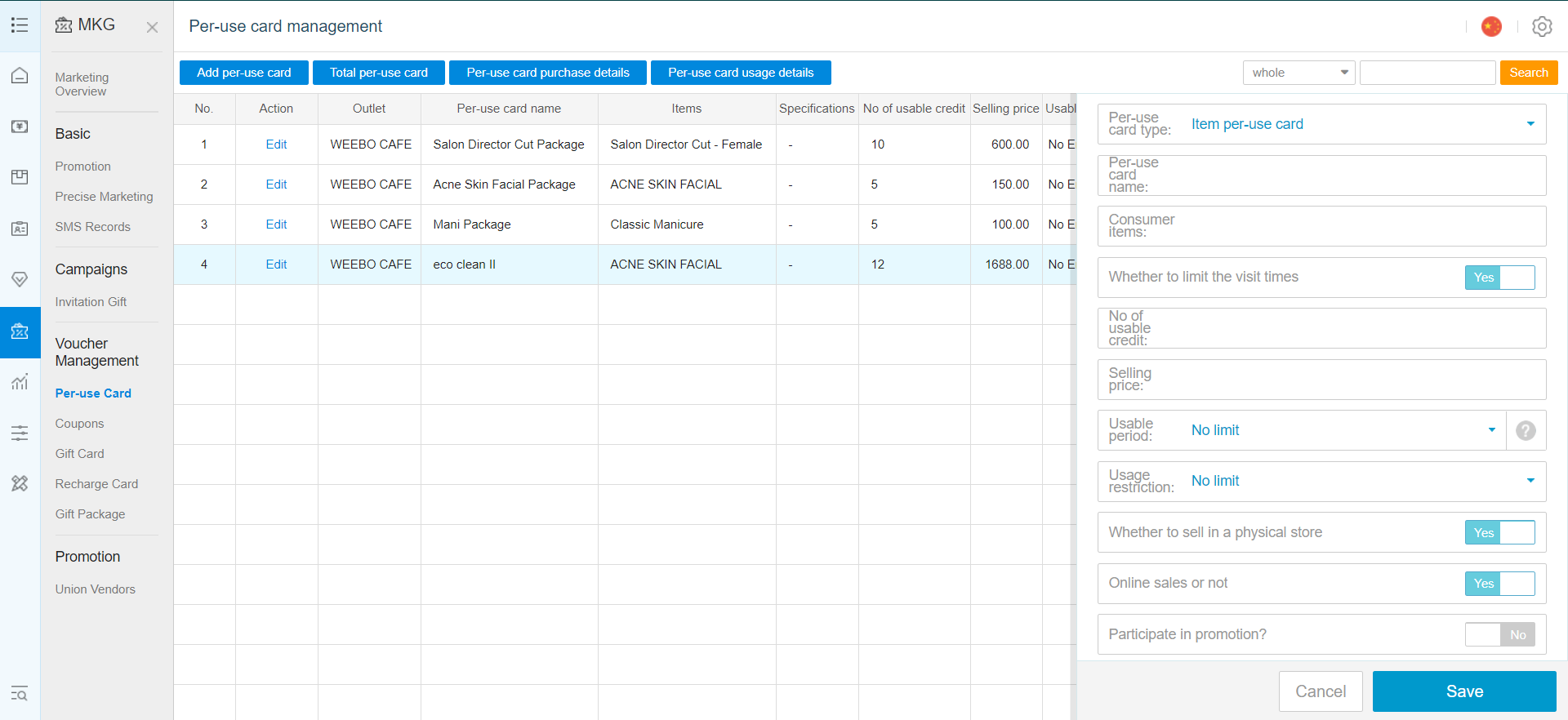 4. New Option Settings For Add Per-use Card
Per-use Card Name: Name for the new card
Items: Choose Items that this card is applied to
No. Of Usable Credit: Number of time the new card can be used
Selling Price: How much does this card cost
Usable Period: How long do you want this card to be valid for
Usage Restriction : Any usage limit during daily /weekly/ monthly
Whether sell in a physical store
Online sale or not : Able to purchase in online store?
Participate in Promotion: Is it able to use in promotion?
Commission: How much commission for the promoter if they sell this card.
Example, A $20, 10 times per-use card for an item, the Big Mac Valid for 3 months.
Members can purchase this card for 20$, and within 3 months, use up to 10 times to claim 10x Big Mac in total.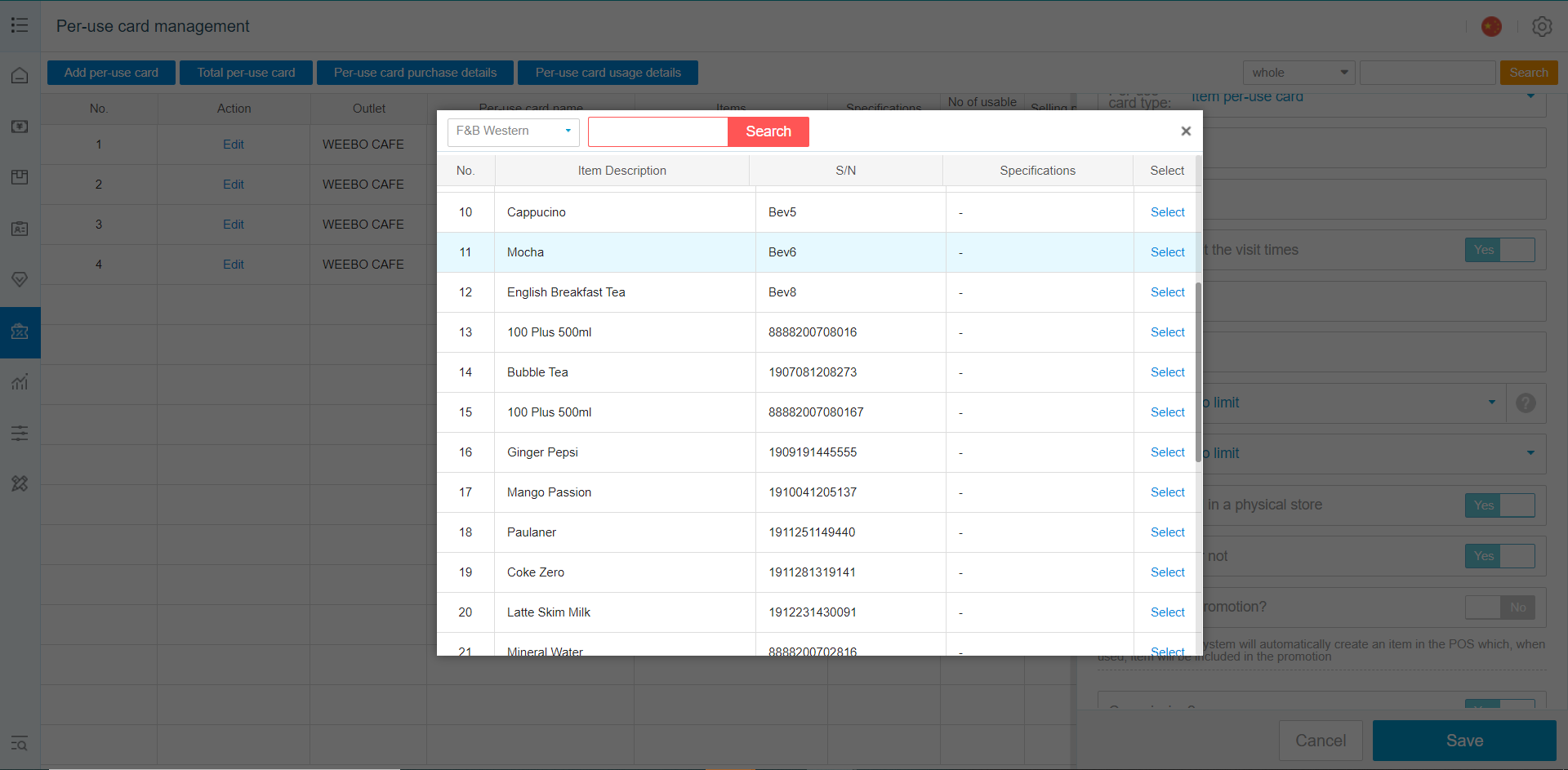 Items Selection Menu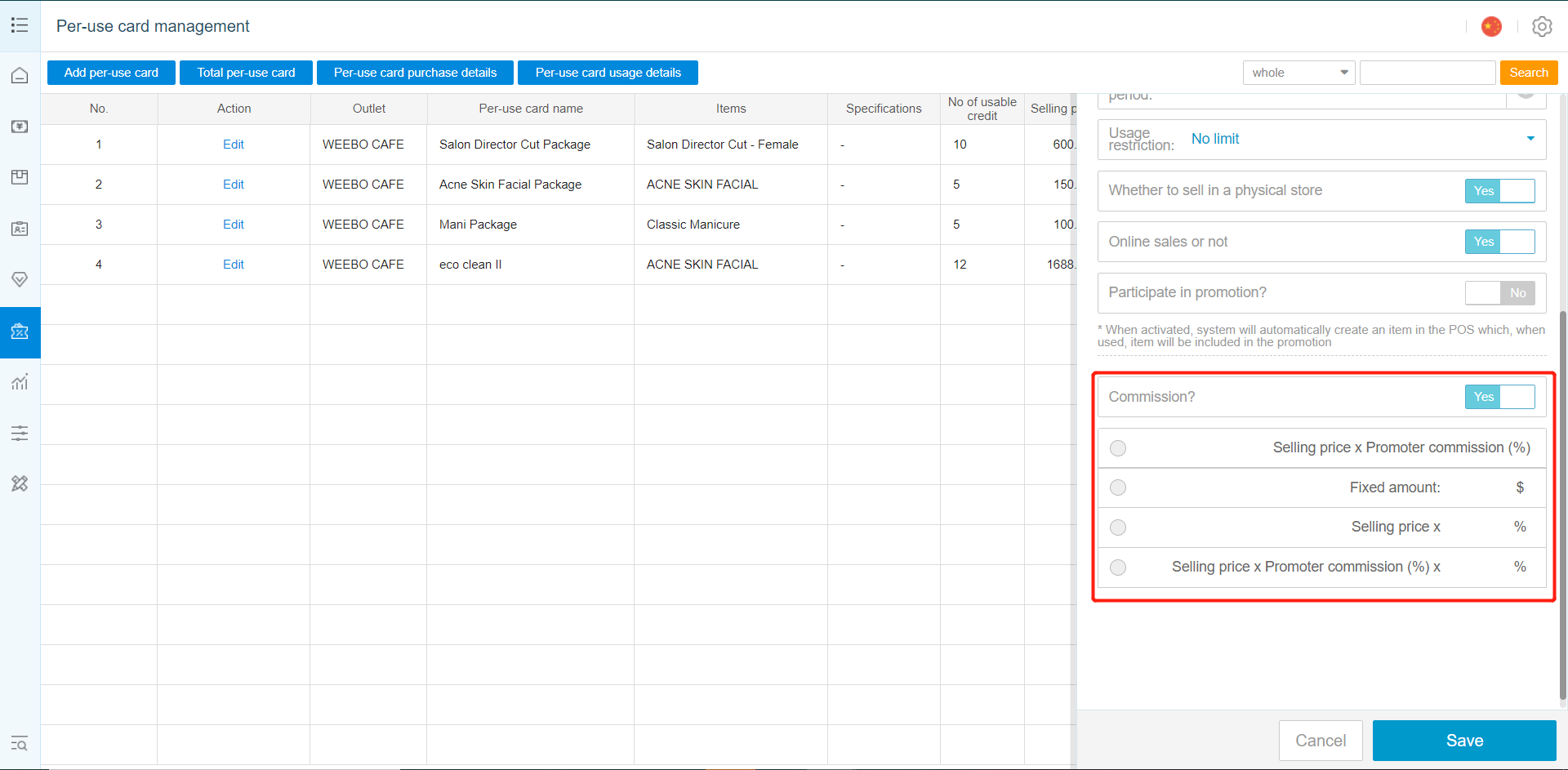 Commission Settings For Promoter
Using Per-use Card On POS Machine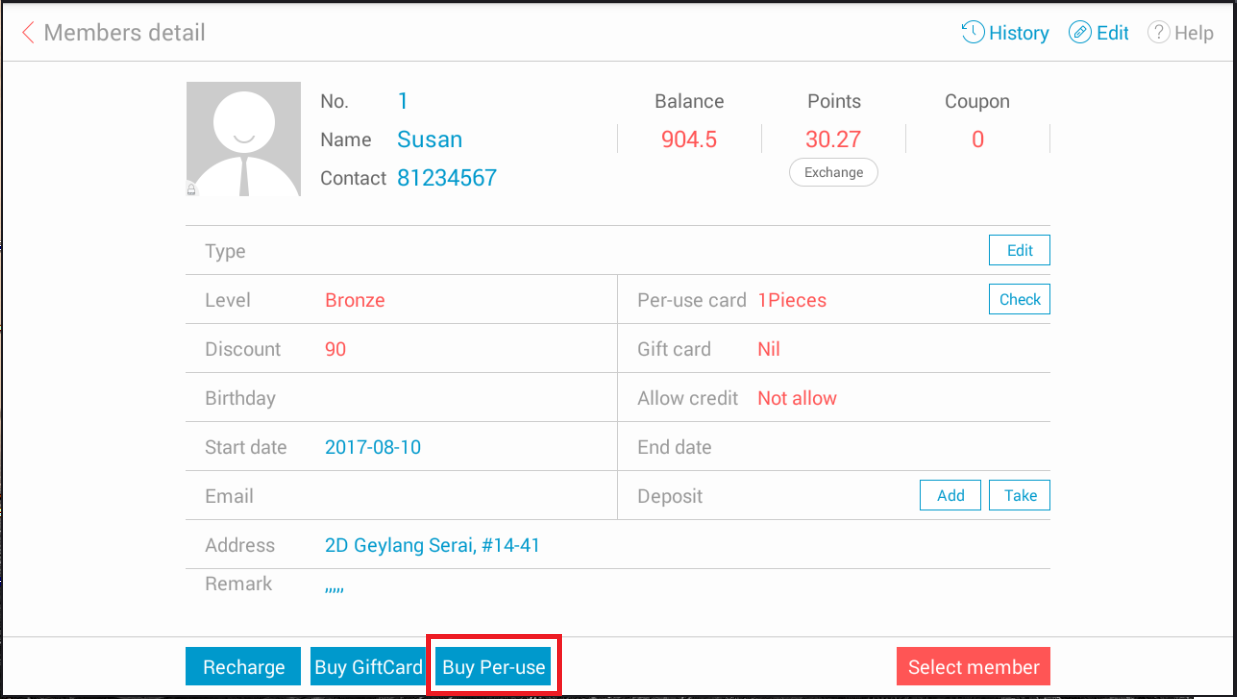 Select Member and Choose Buy Per Use Card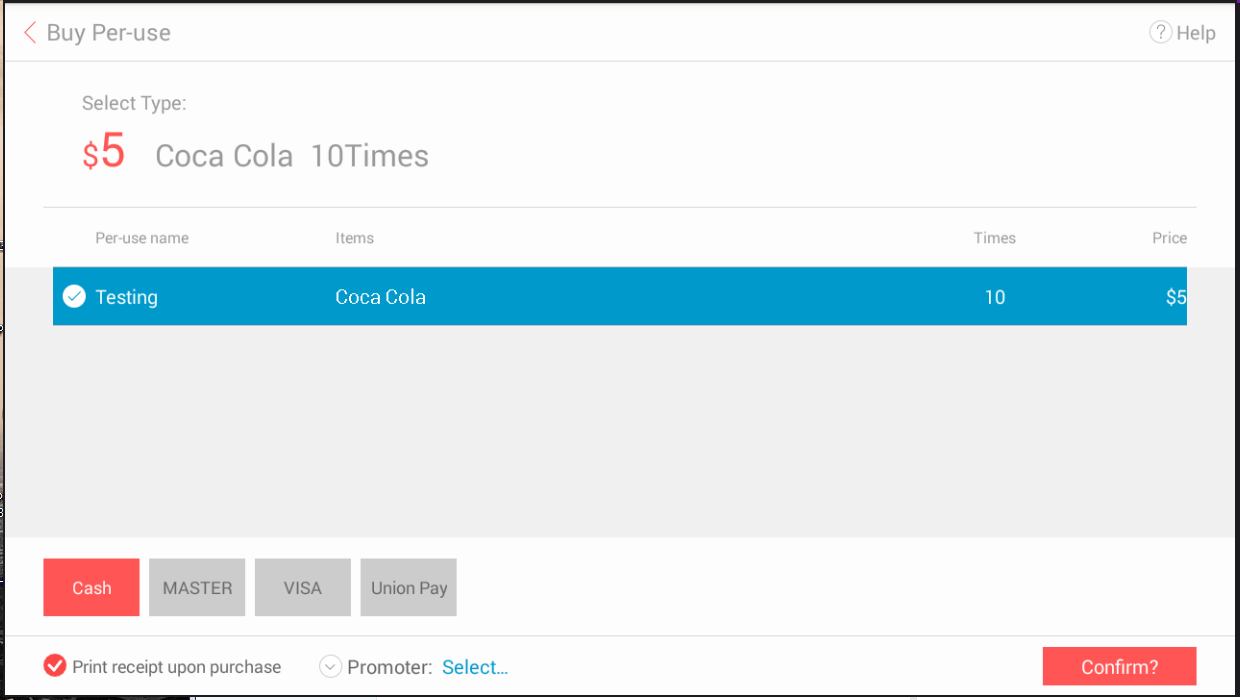 Available Per-use Card For Purchase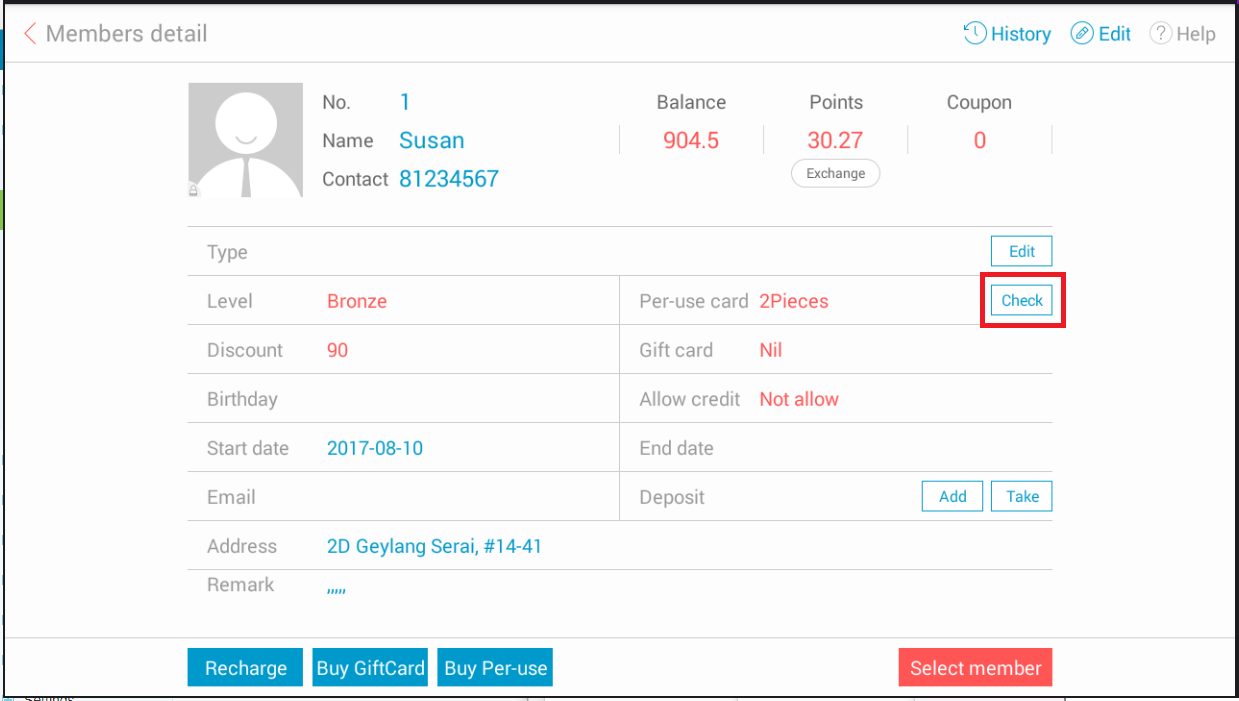 Purchased Card Can Be Checked/Used From Member's Account
Per-use Card Can Be Spend/Used From This Page
Was this article helpful?
That's Great!
Thank you for your feedback
Sorry! We couldn't be helpful
Thank you for your feedback
Feedback sent
We appreciate your effort and will try to fix the article