Go to CRM>>Member group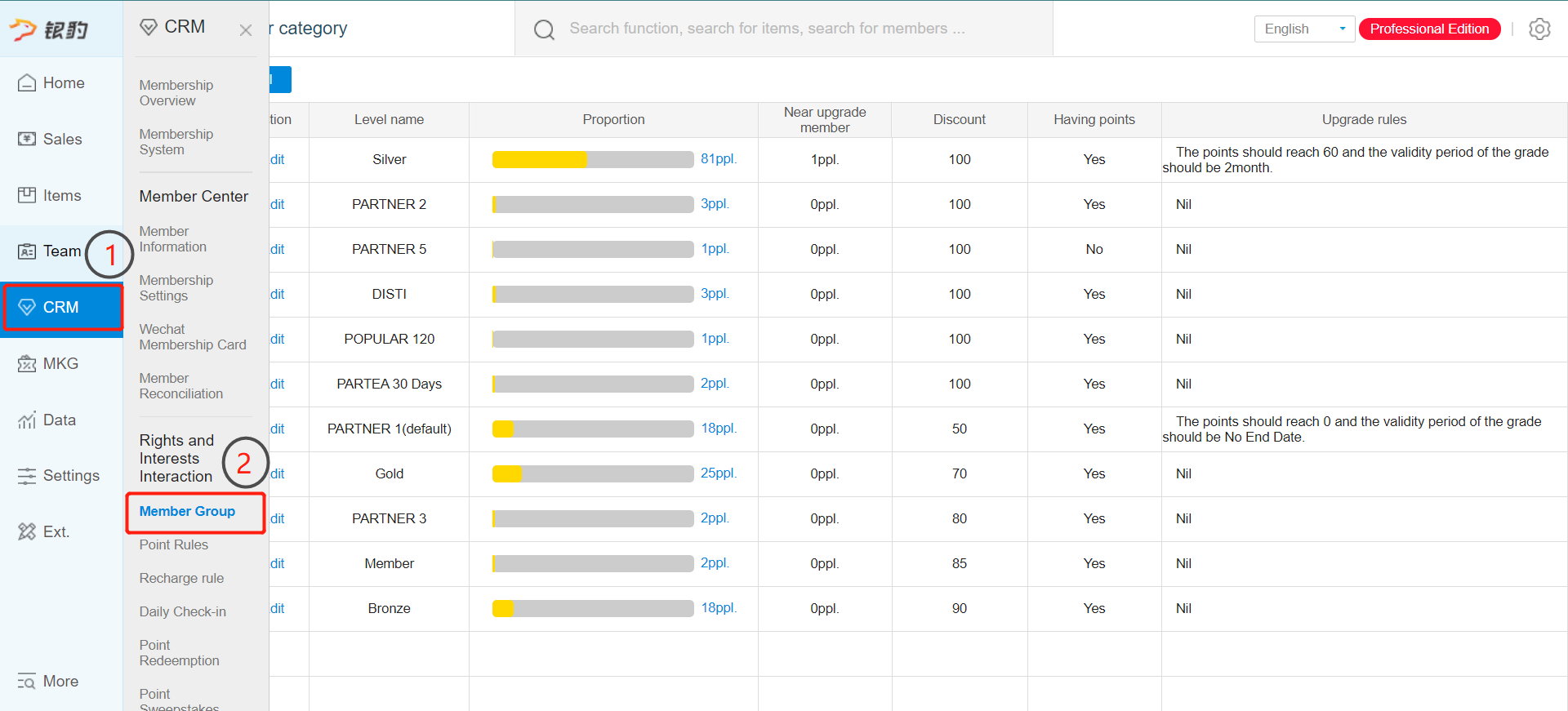 **Note that only master account(if you have one) are able to edit the tier
Click on add level to add new tiering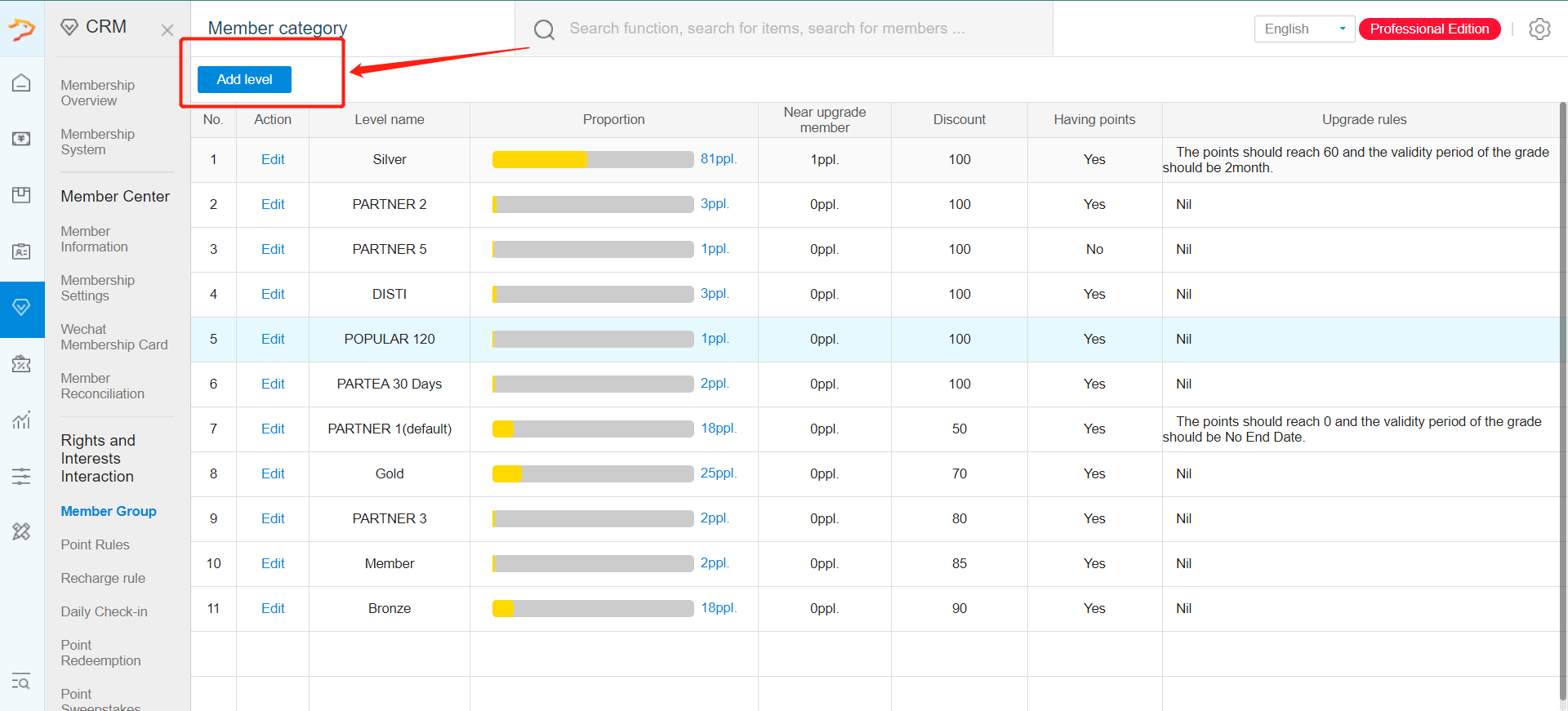 Input the name and discount amount
**If input 100 = no discount , 75 =15% discount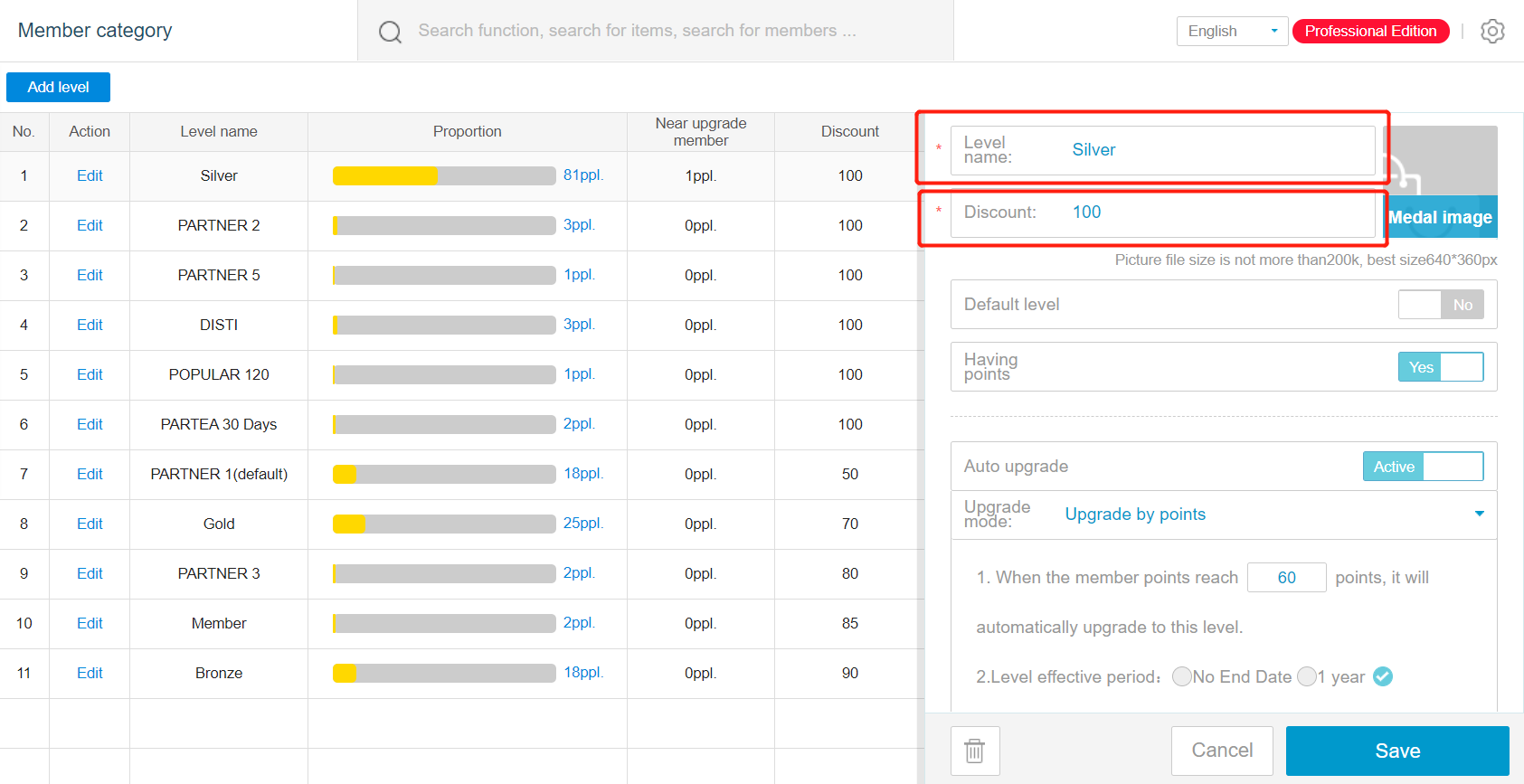 Create one tier as the default level, where new member will join the group.
When creating default level, activate the default level


Afterward create the higher level tier .
Enable Auto upgrade to allow member to upgrade their tier when certain condition are reached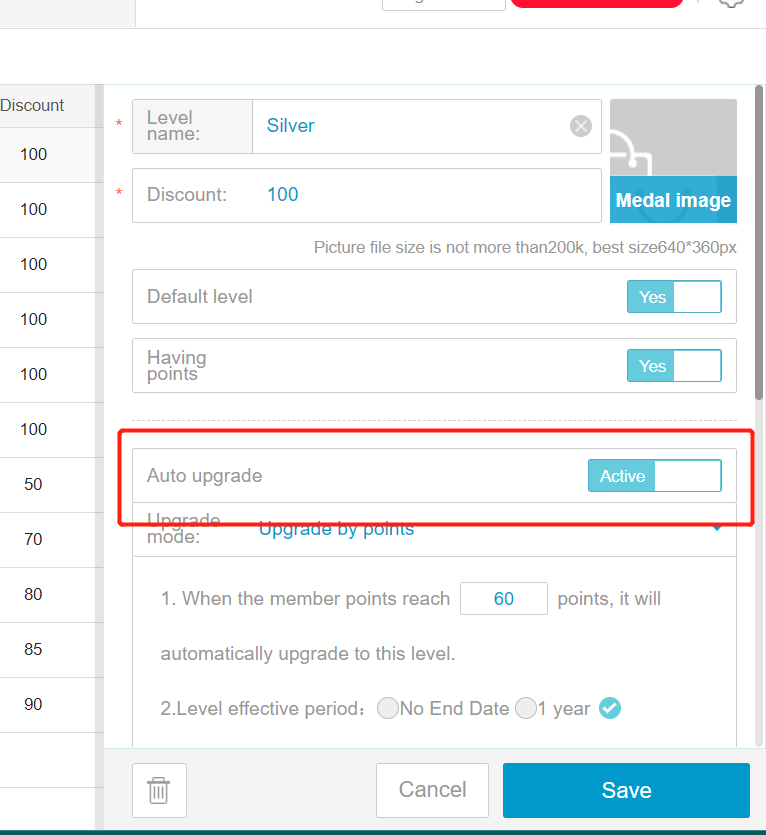 You can upgrade by points, consumption amount or total recharge amount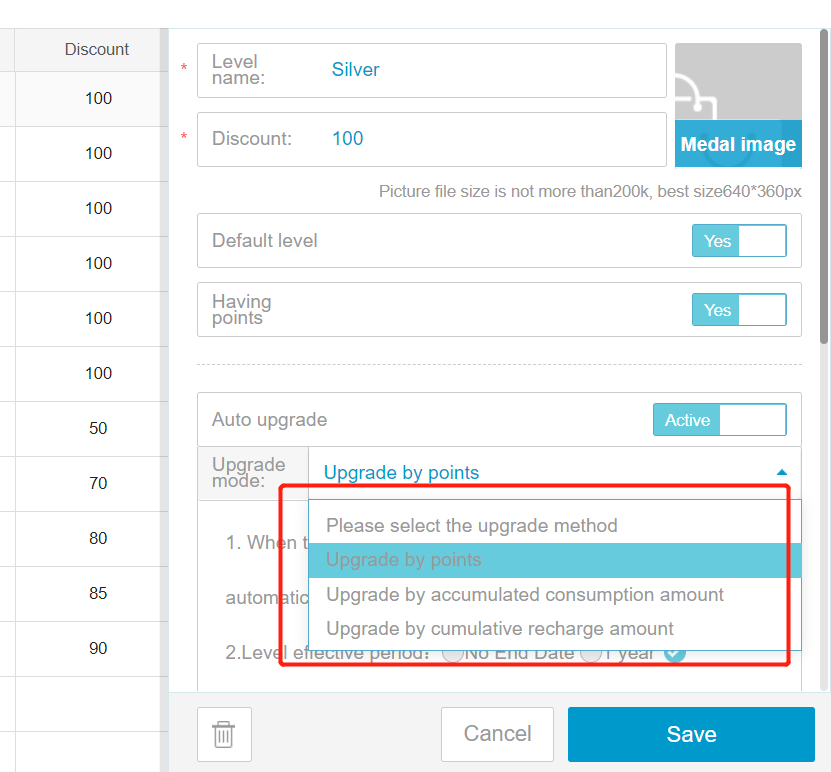 Pay to upgrade is for member to be able to pay for higher tier membership
Upgrade award is to award gift when certain tier are reached. This is to promote member to reach for higher tier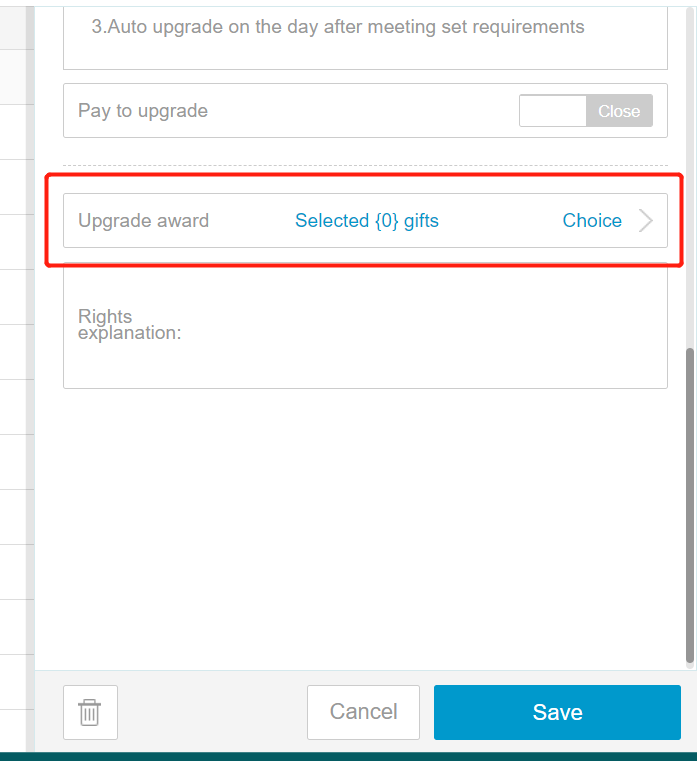 Remember to click on save when completing each tier.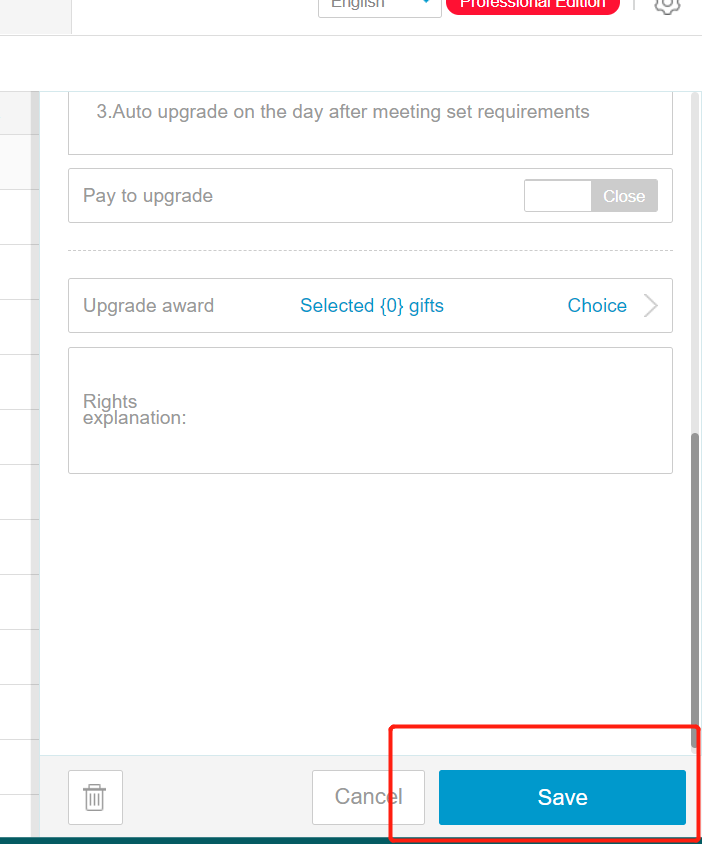 Was this article helpful?
That's Great!
Thank you for your feedback
Sorry! We couldn't be helpful
Thank you for your feedback
Feedback sent
We appreciate your effort and will try to fix the article