Click on select member and search for the member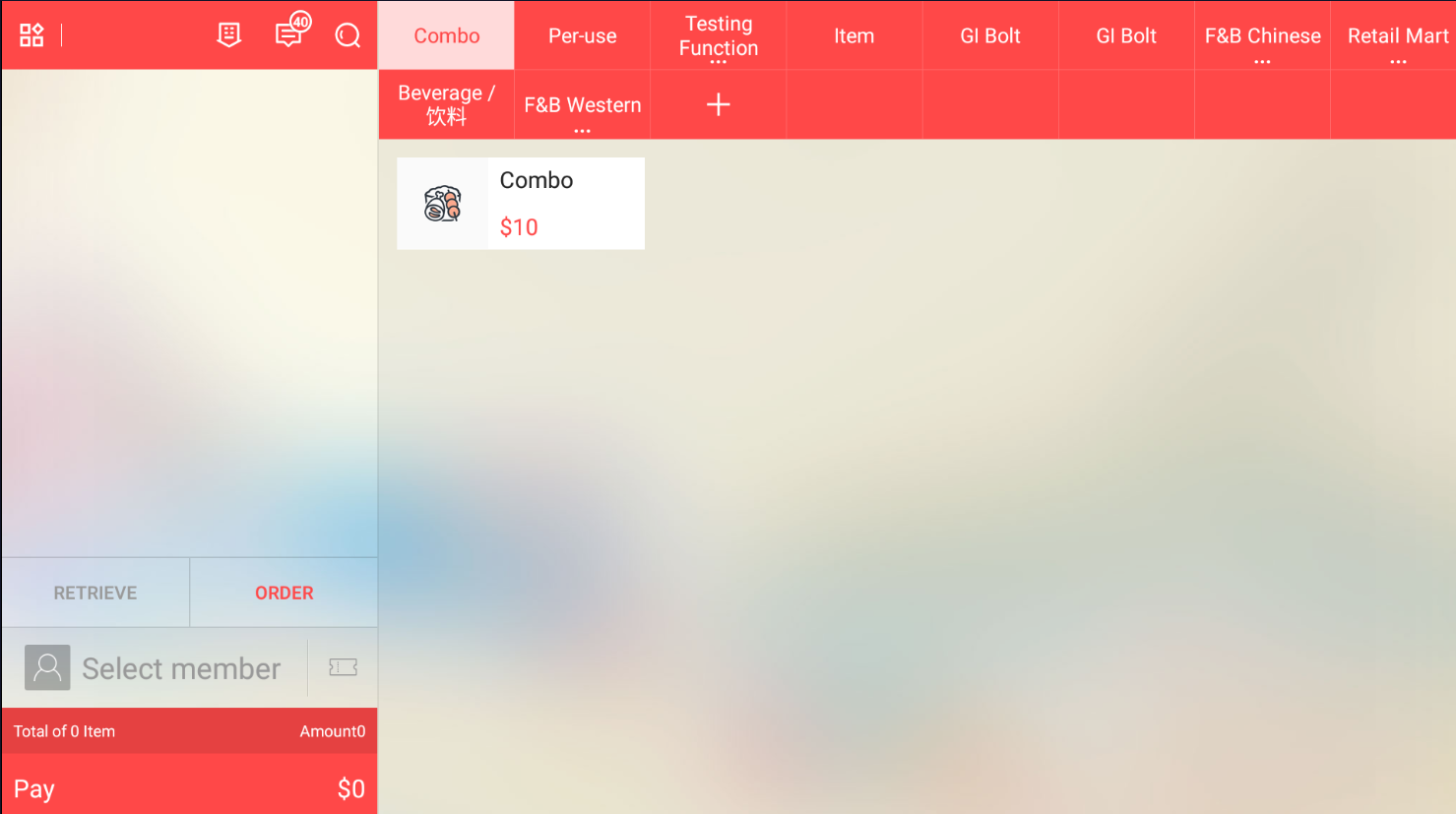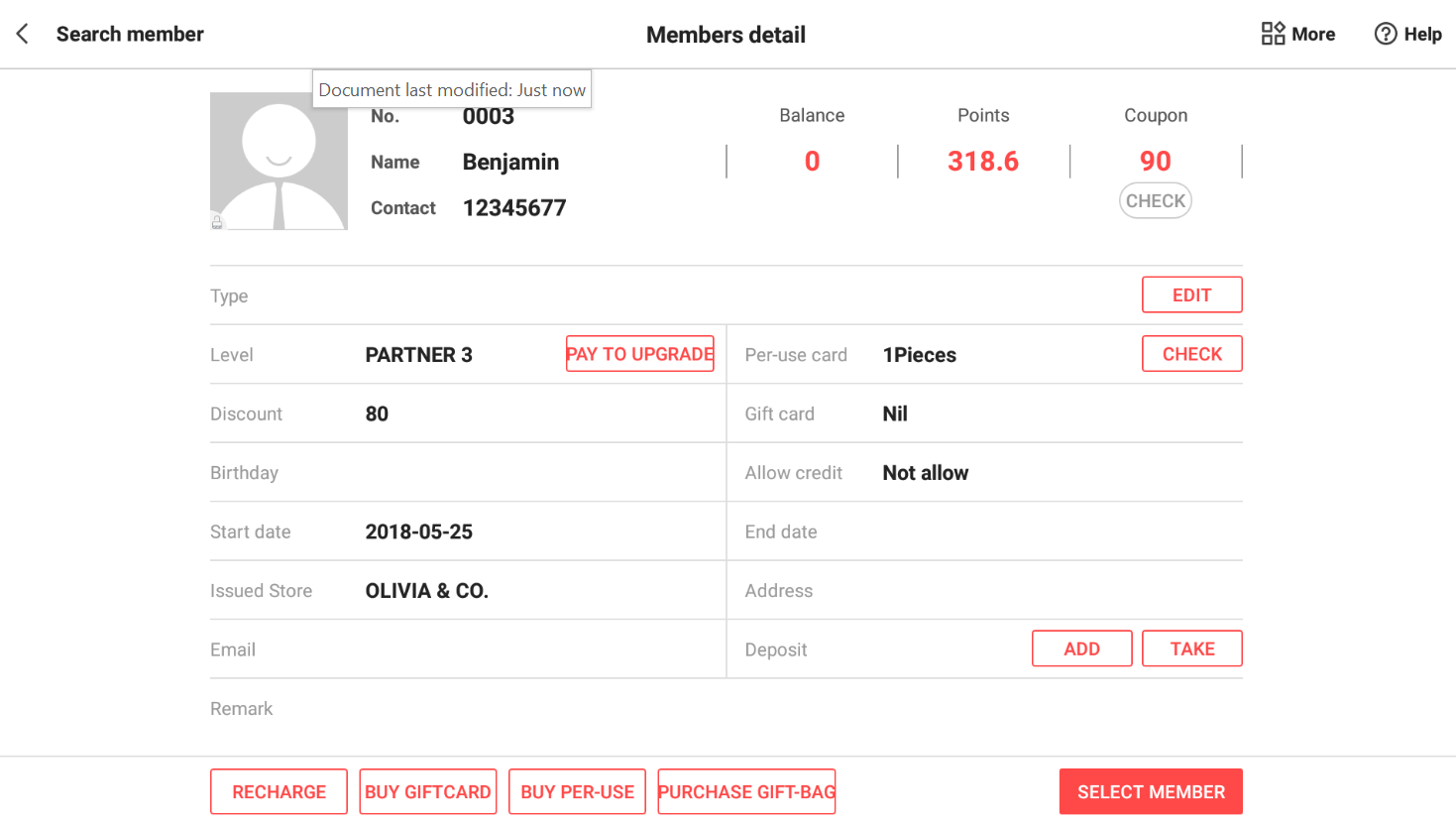 Click on the member to open up the member information page.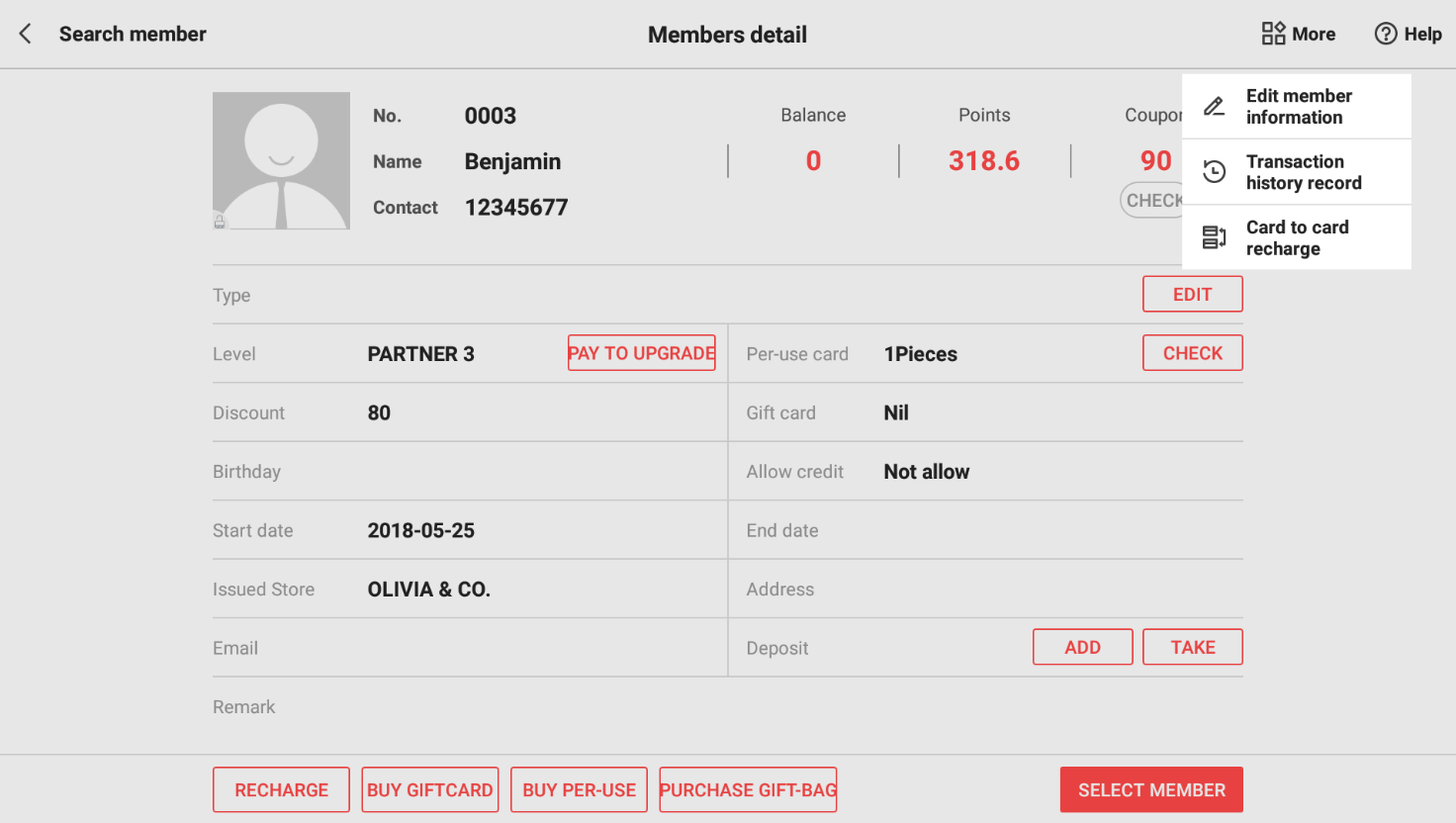 Click on more to open up more option and select card to card recharge
Select the member to be giving the recharge and input the amount.
The member on left is the one accepting the amount, the member on right is the one giving the amount.
Click on confirm to complete the transfer.
Was this article helpful?
That's Great!
Thank you for your feedback
Sorry! We couldn't be helpful
Thank you for your feedback
Feedback sent
We appreciate your effort and will try to fix the article