During mix payment, you could mix cash and other payment method. To enable it to calculate the change during this situation, you need to go to payment transaction page.

Step 1: Click on top right corner Setting.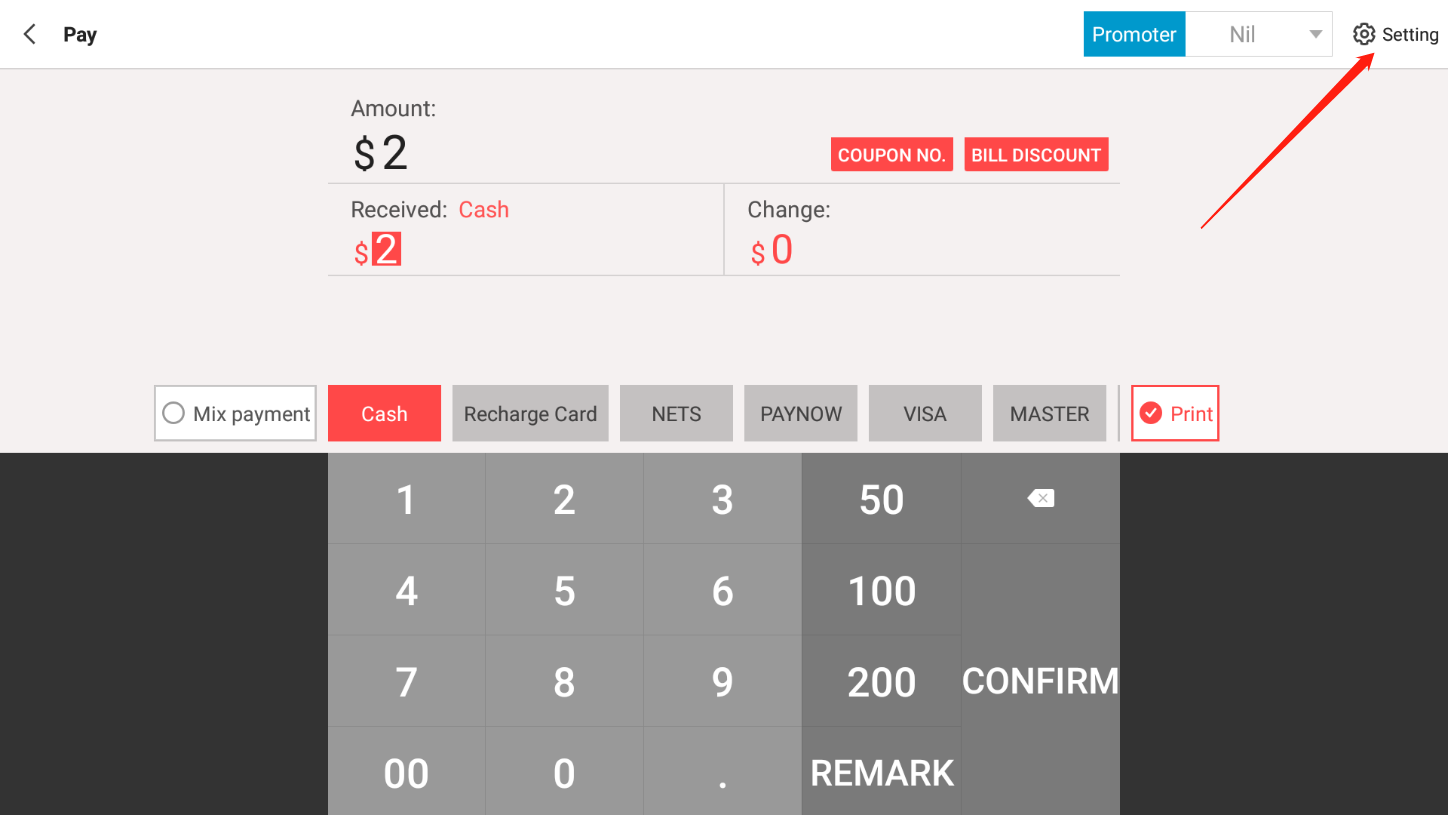 Step 2: Activate Cash change of combination payment
Step 3: You will change have to input the amount each payment received and the change will be calculated for you.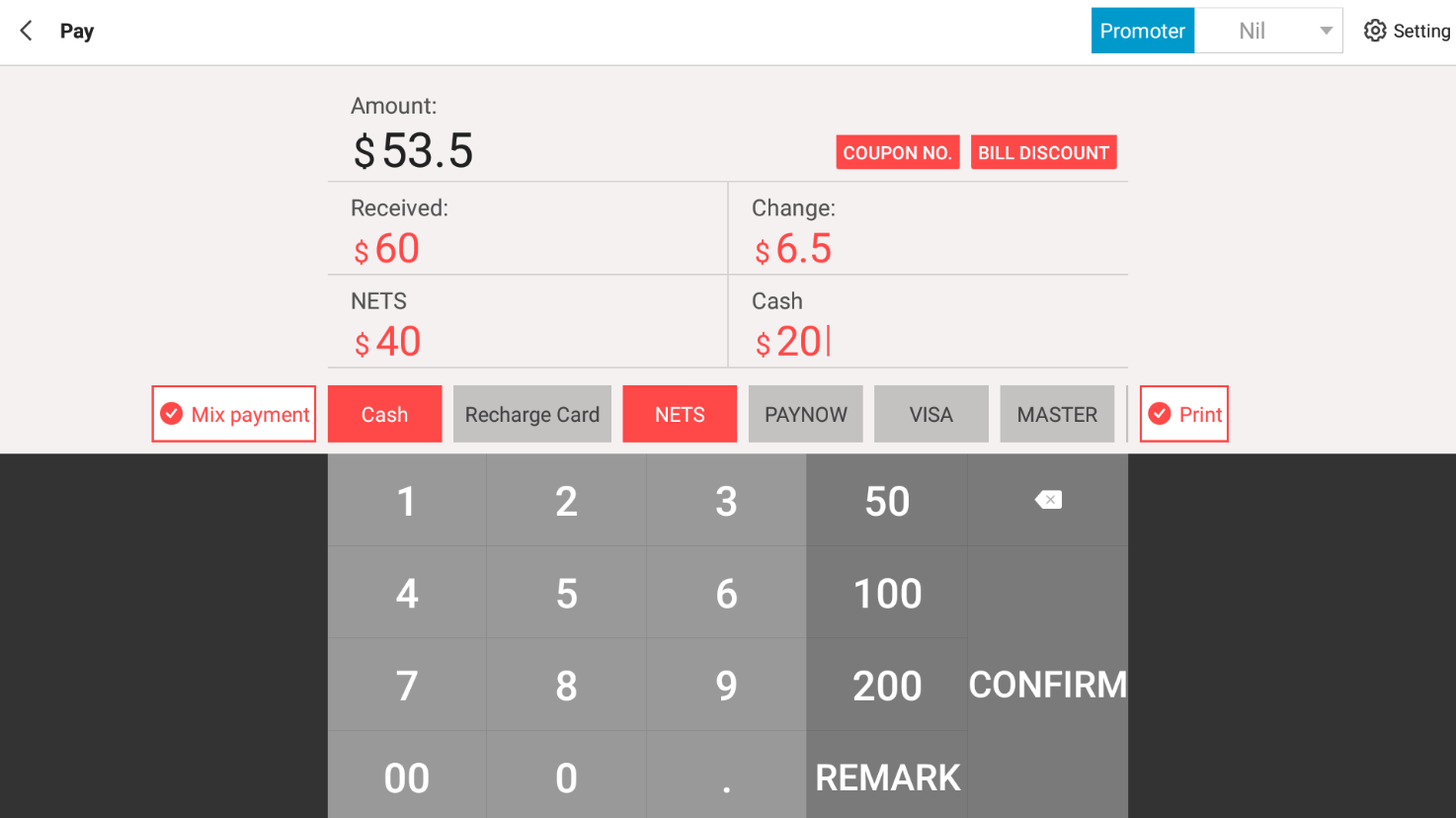 Was this article helpful?
That's Great!
Thank you for your feedback
Sorry! We couldn't be helpful
Thank you for your feedback
Feedback sent
We appreciate your effort and will try to fix the article