Open up the function list and select settings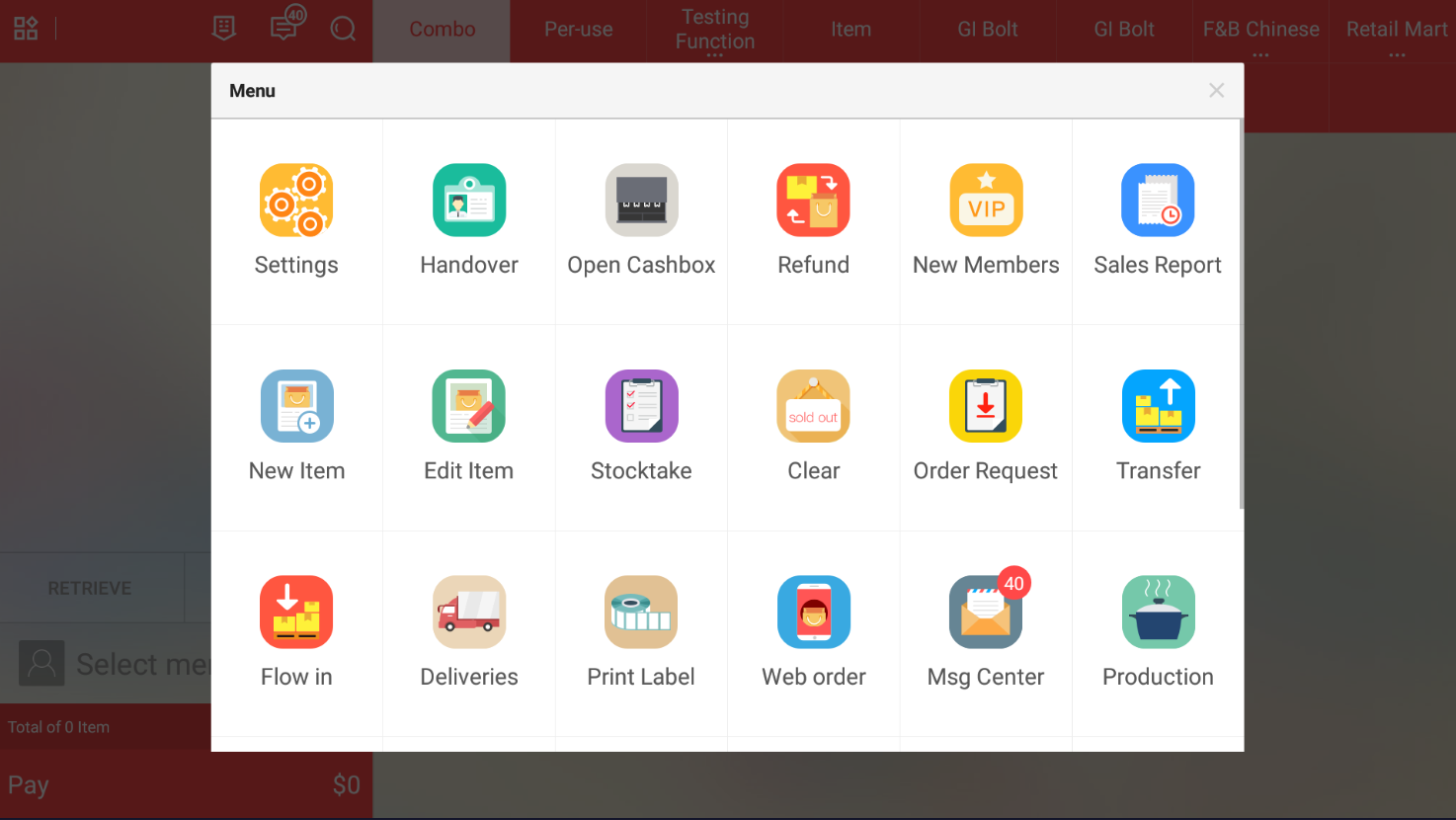 Activate play video and upload the video into the POS device file path as shown.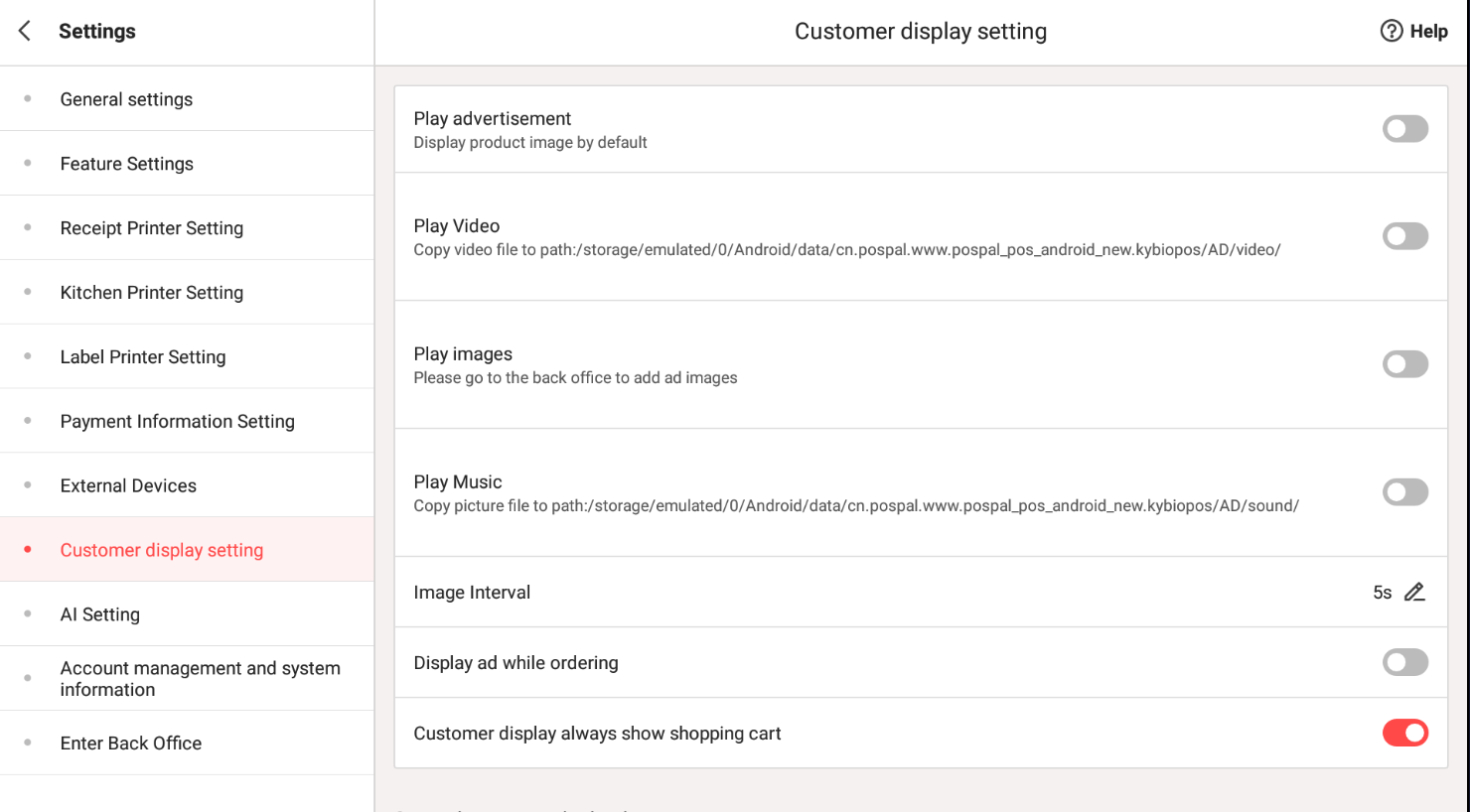 if you want to put it in full screen, the video px size will be 1920x1268, kindly take note on the file size, it will occupy the memory of POS
If pos memory low, will slow down operation of pos
Was this article helpful?
That's Great!
Thank you for your feedback
Sorry! We couldn't be helpful
Thank you for your feedback
Feedback sent
We appreciate your effort and will try to fix the article