1st step: Click on select member and search for the member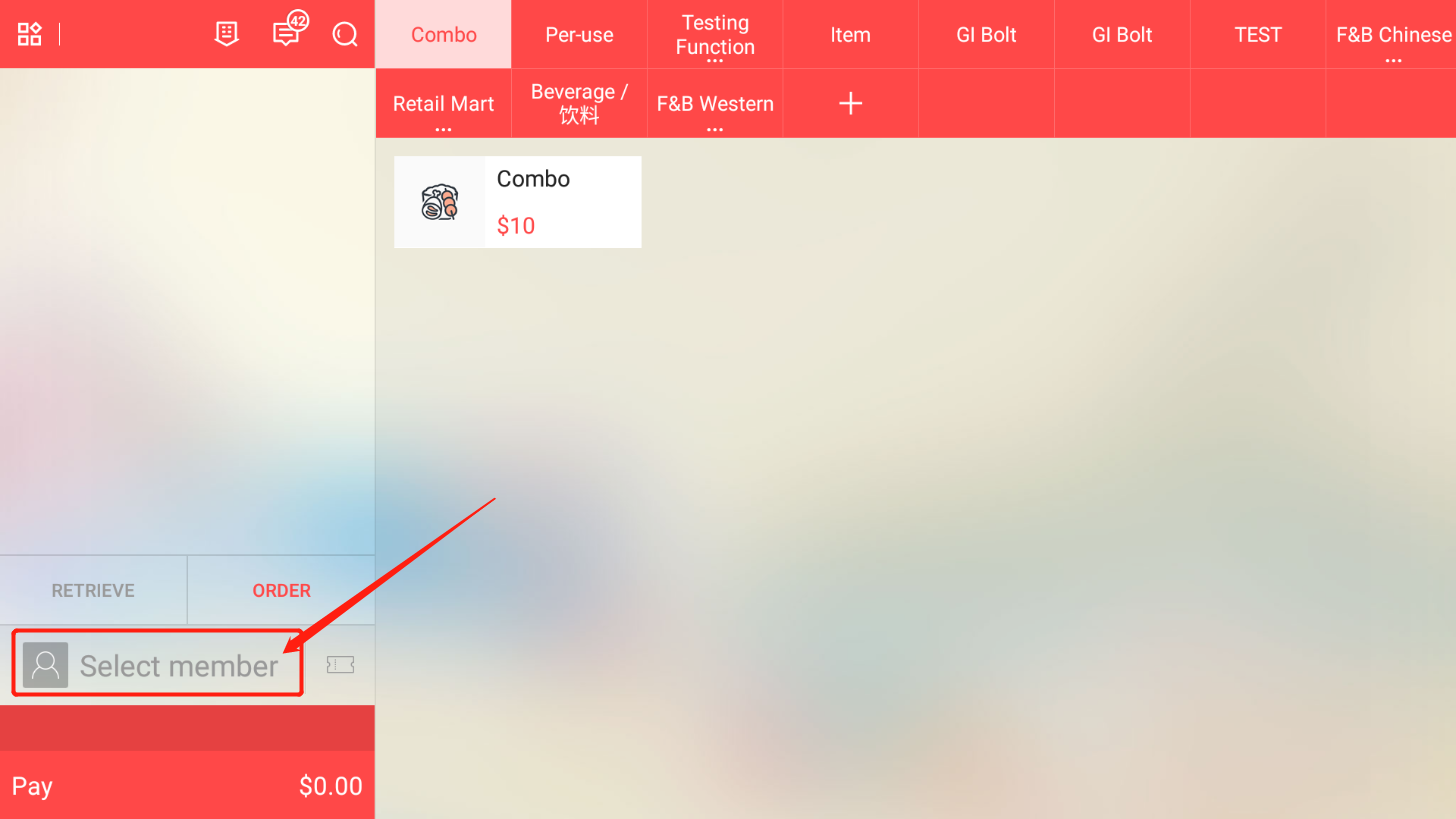 2nd Step:Click "More" and Click on the member to open up the member information page.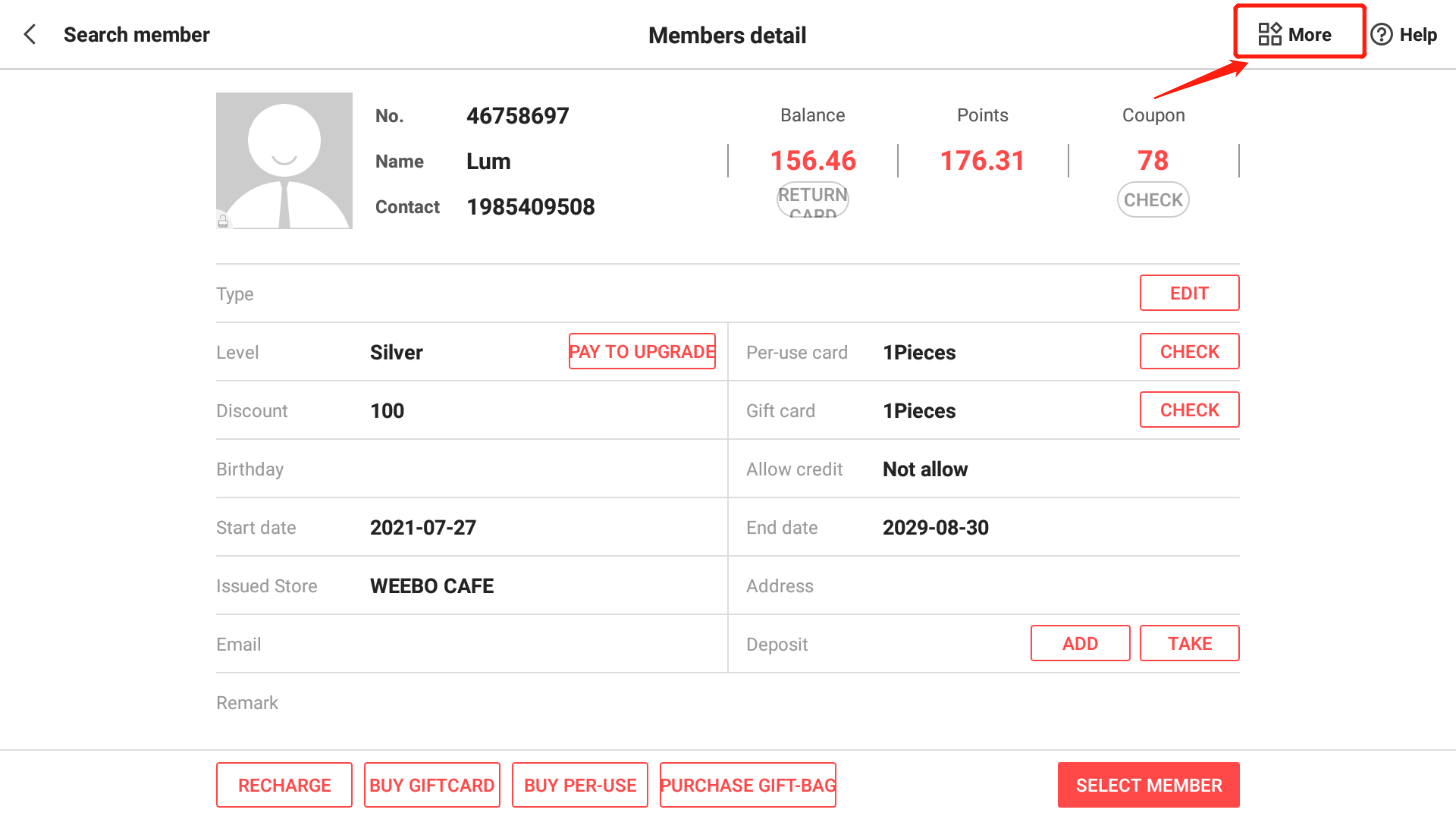 You will able to check member transaction history
**You can use the screening to filter the transaction by date and product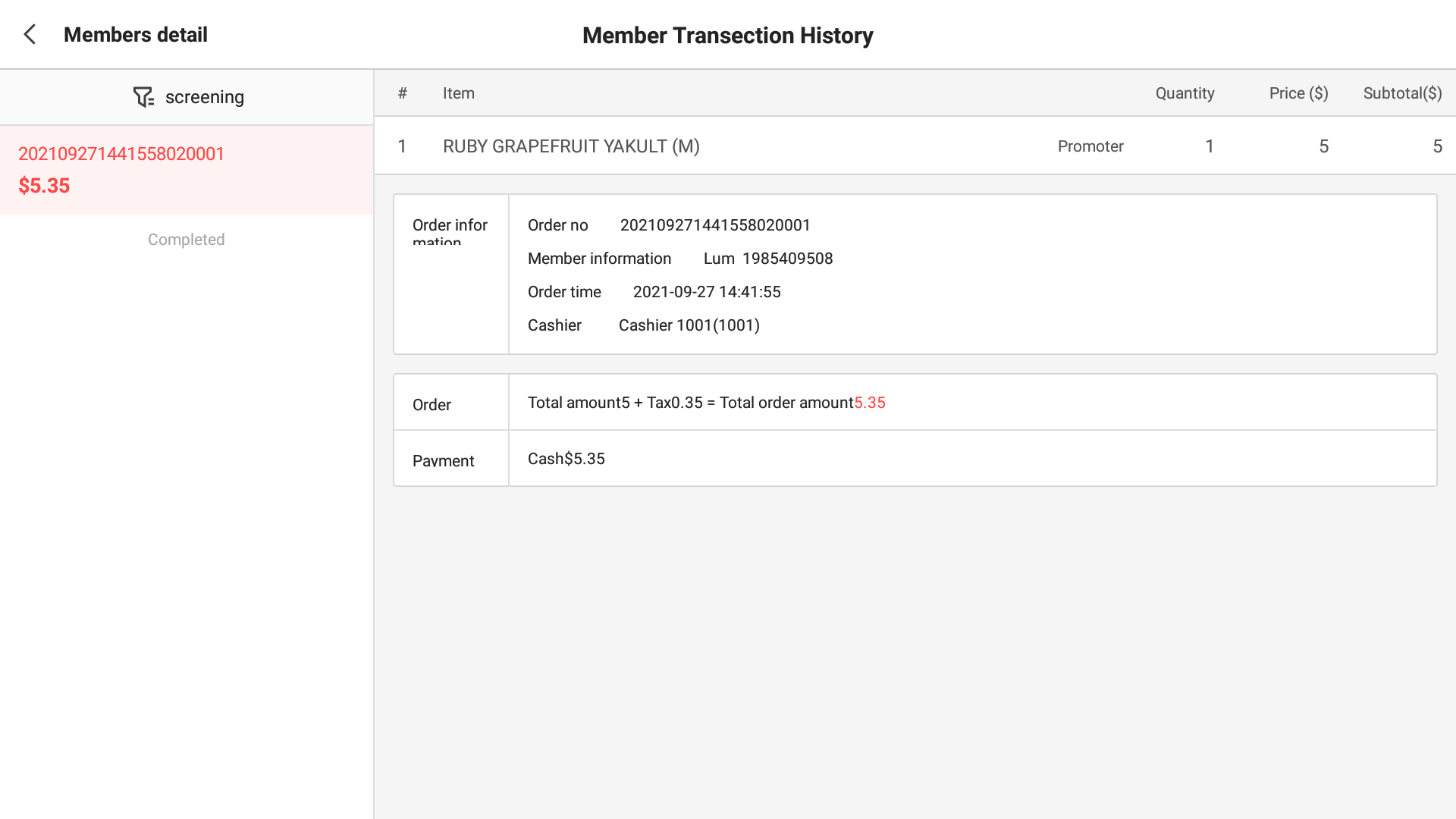 Was this article helpful?
That's Great!
Thank you for your feedback
Sorry! We couldn't be helpful
Thank you for your feedback
Feedback sent
We appreciate your effort and will try to fix the article