1. Go Settings .
2. click System Settings.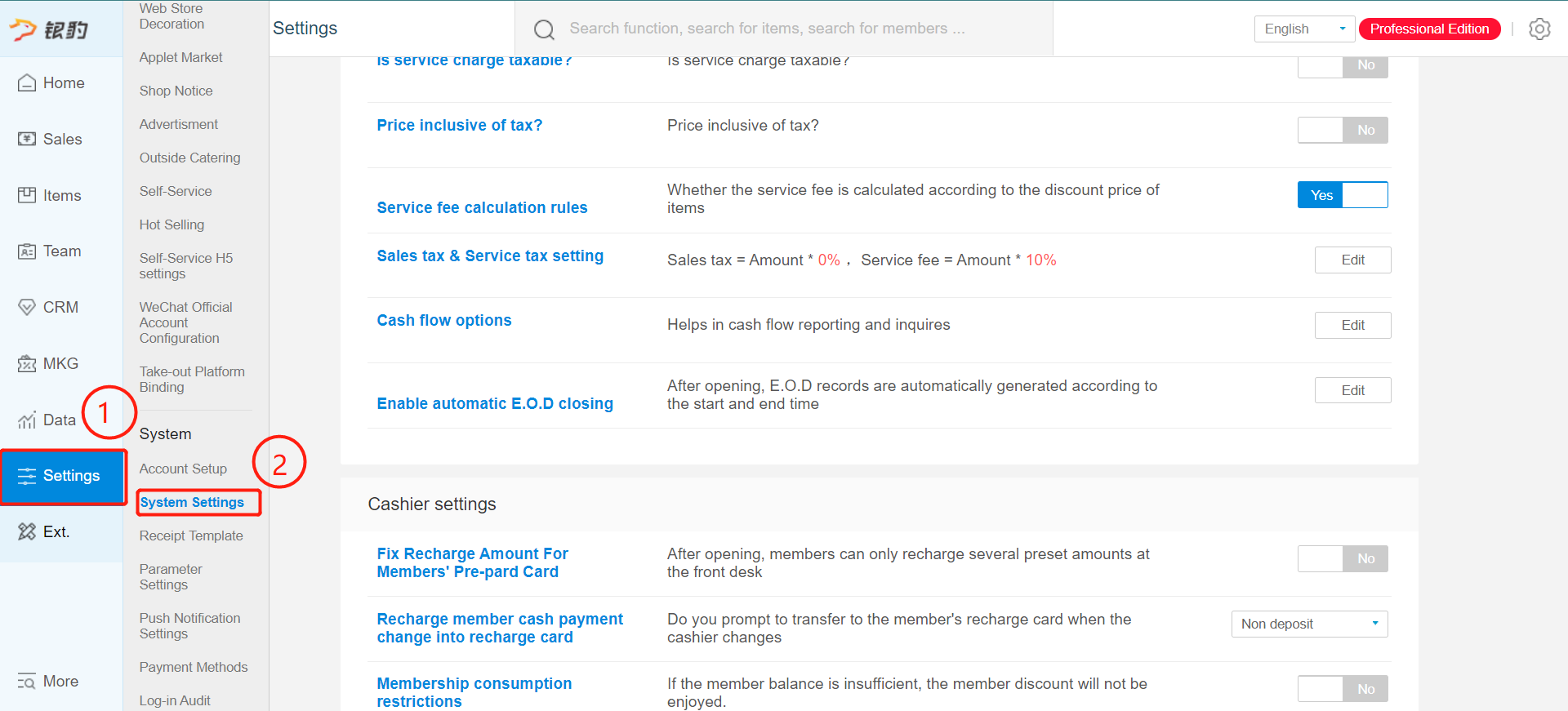 Scroll down and find Enable automatic EOD closing.

Activate the option and input the starting time and ending time per day.

The system will automatically do a closing for the time range every day.
Do note to remove permission for cashier to do EOD to avoid conflict with this EOD.
Was this article helpful?
That's Great!
Thank you for your feedback
Sorry! We couldn't be helpful
Thank you for your feedback
Feedback sent
We appreciate your effort and will try to fix the article