1. Login To Back Office; Dashboard
2. Select Promotion under MKG Tab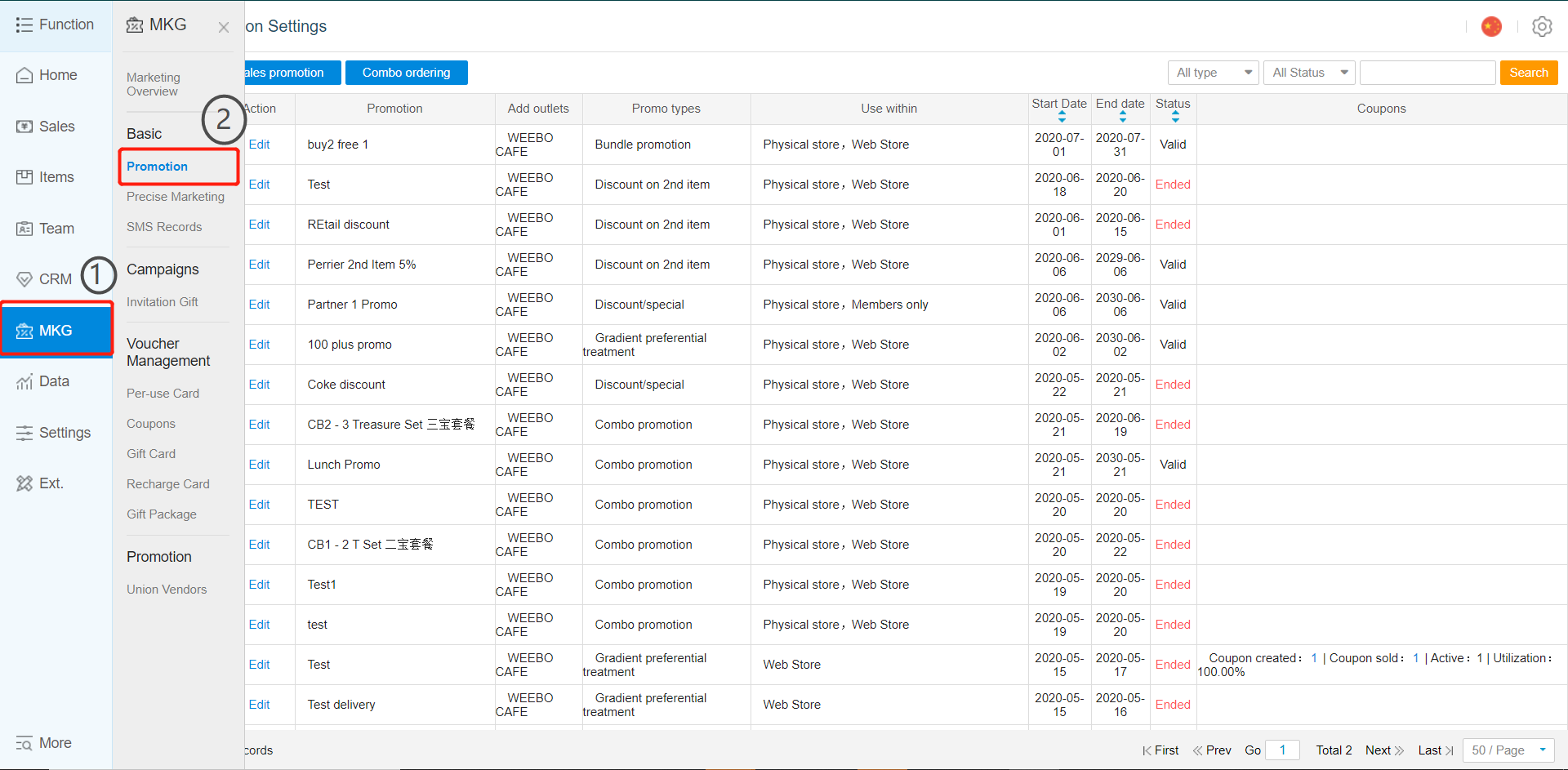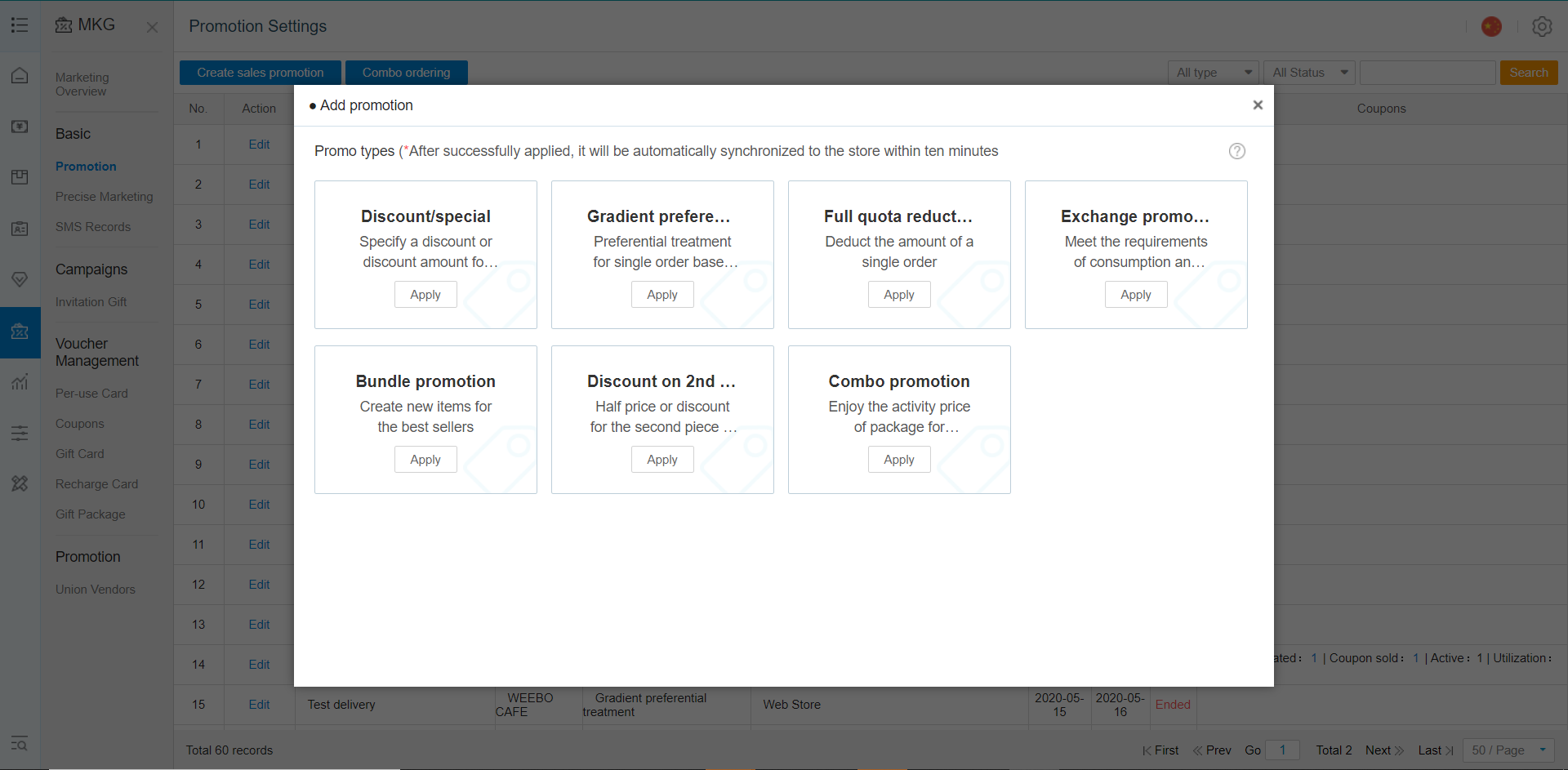 3. Click Add Promotion
4. New Option Settings For Add Promotion
Type: Select Type Of Promotion To Add
A. Discount Promotion
B. Combo Promotion (Set Promotion)
C. Cash Discount With Min. Spending
D. Exchange Promotion
E. Bundle Promotion
F. Discount On 2nd Item
Promo Name: Name For Easy Referencing
Use Within: Location Where Promotion Will Be Applied, And If Members Only, Or Anyone Can use
Start Date: / End Date: Start And End Date Of Promotion Period
B. Set Promotion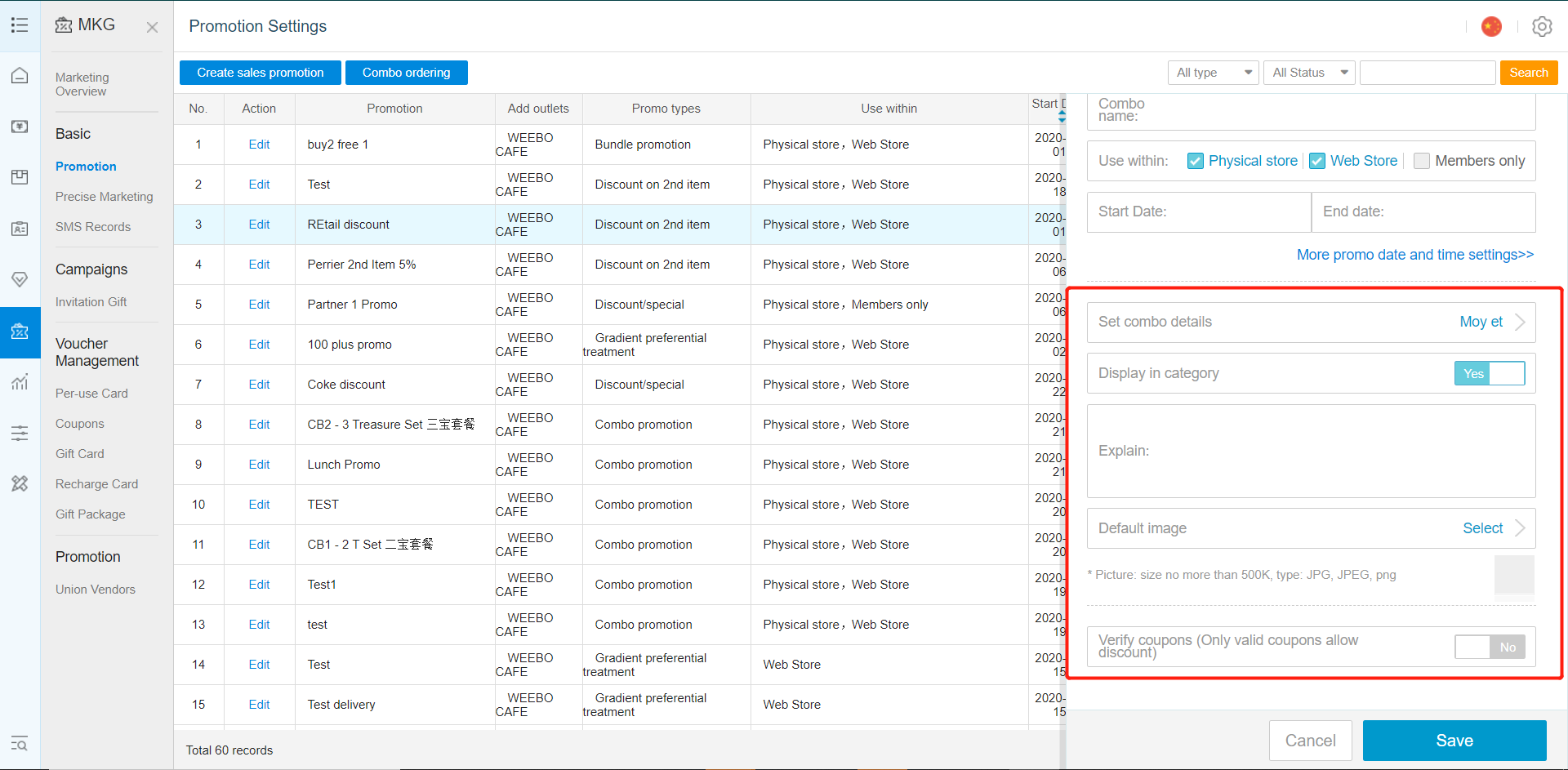 Set Combo Details: Choose Combination Of Items/Products That Is In A Set
Display In Category: Display Added Set Meal In Item Category
Default Image: Image For Display On Machine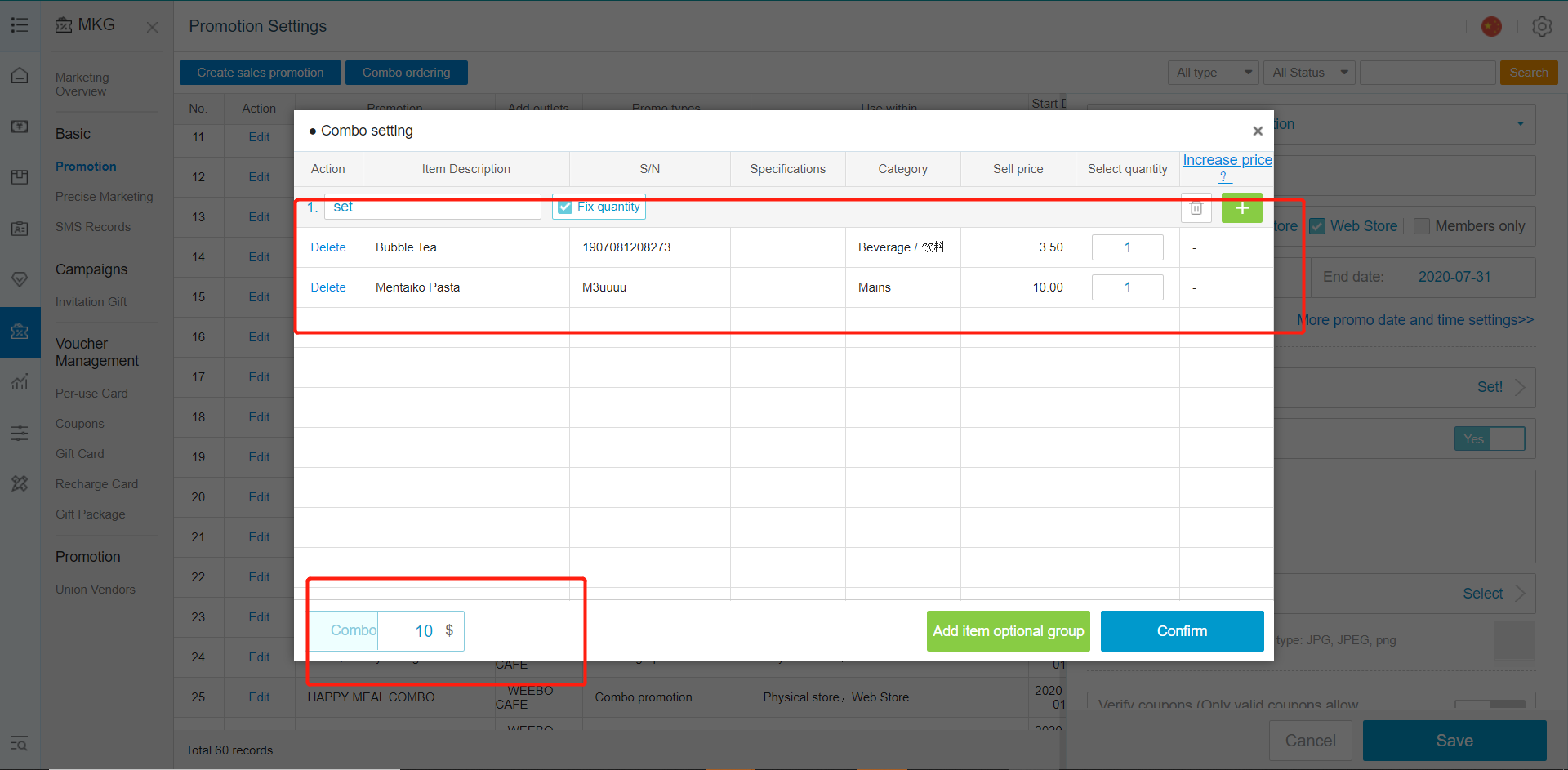 5. Adding New Combo Under Set Combo Details
Example, A Mentaiko Pasta + Bubble Tea Would be [$10+ $3.5= $13.5]
However we can set the price to $10 if bought together.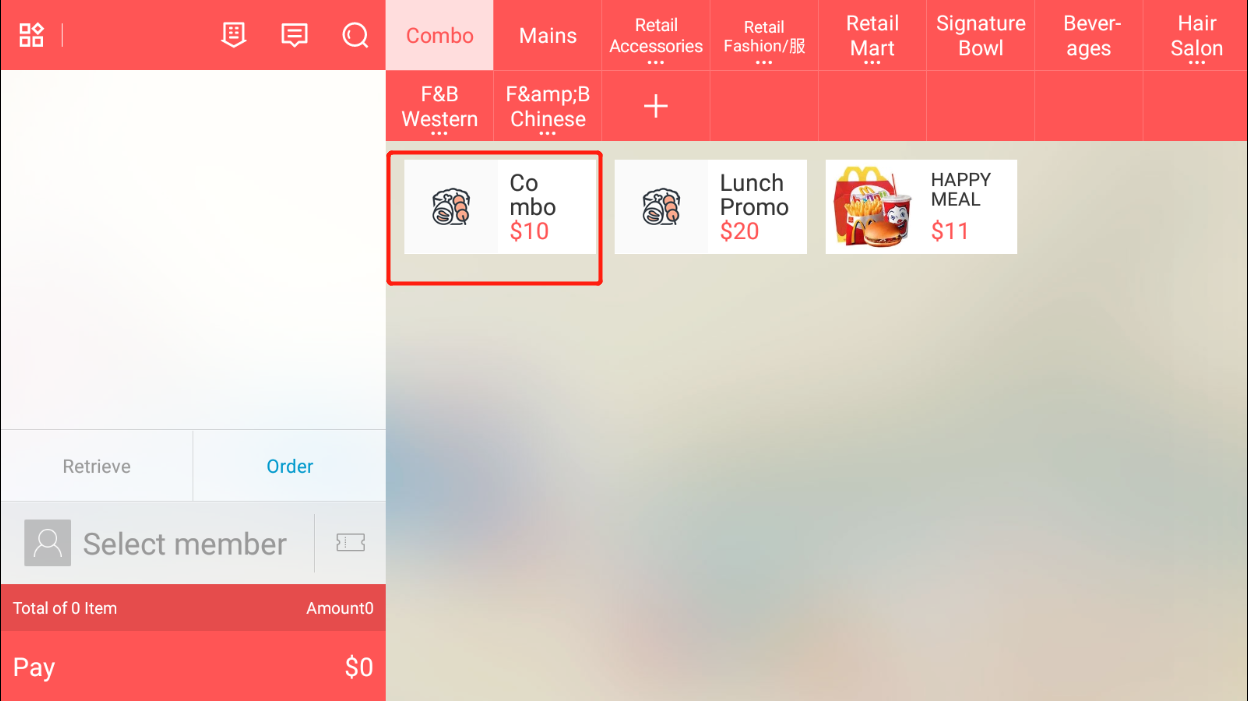 If Display In Category Is Enabled, An Additional Combo Tab Will Be Created With Available Combo(s)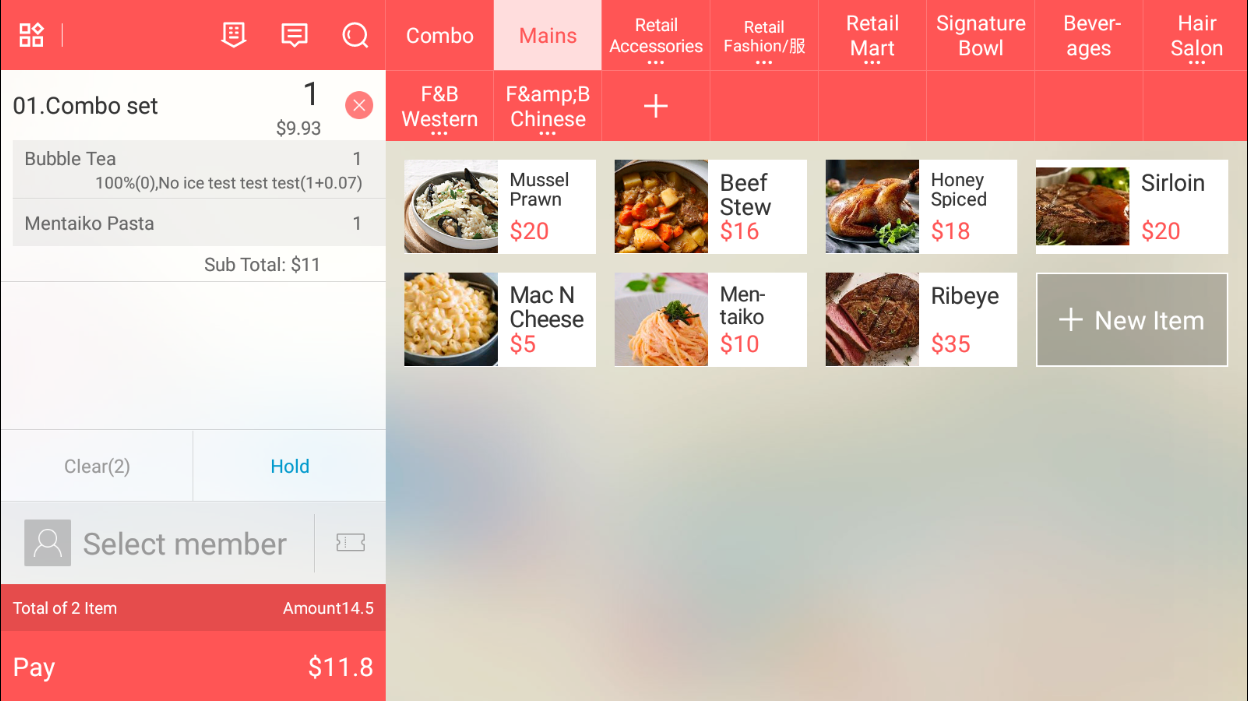 Otherwise, Manual Selection Of Individuals Combo Items Will Recognize It As A Combo And Auto Group It.
Was this article helpful?
That's Great!
Thank you for your feedback
Sorry! We couldn't be helpful
Thank you for your feedback
Feedback sent
We appreciate your effort and will try to fix the article