Go to system setting>> Payment Method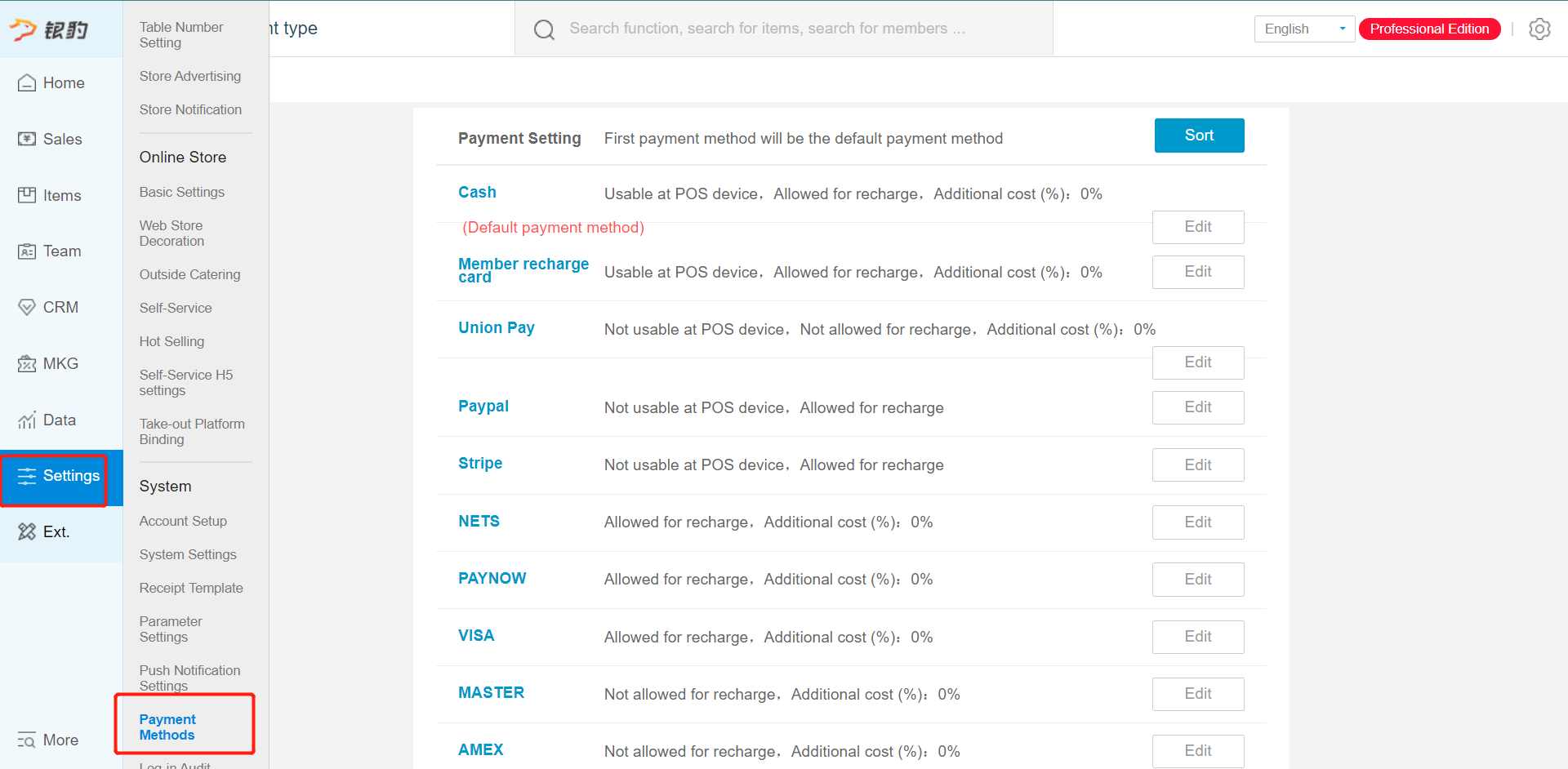 At the name area right click.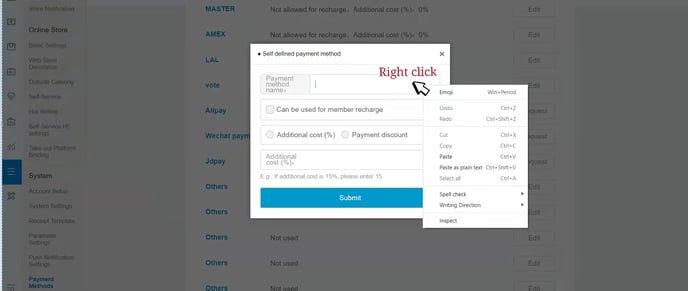 click on inspect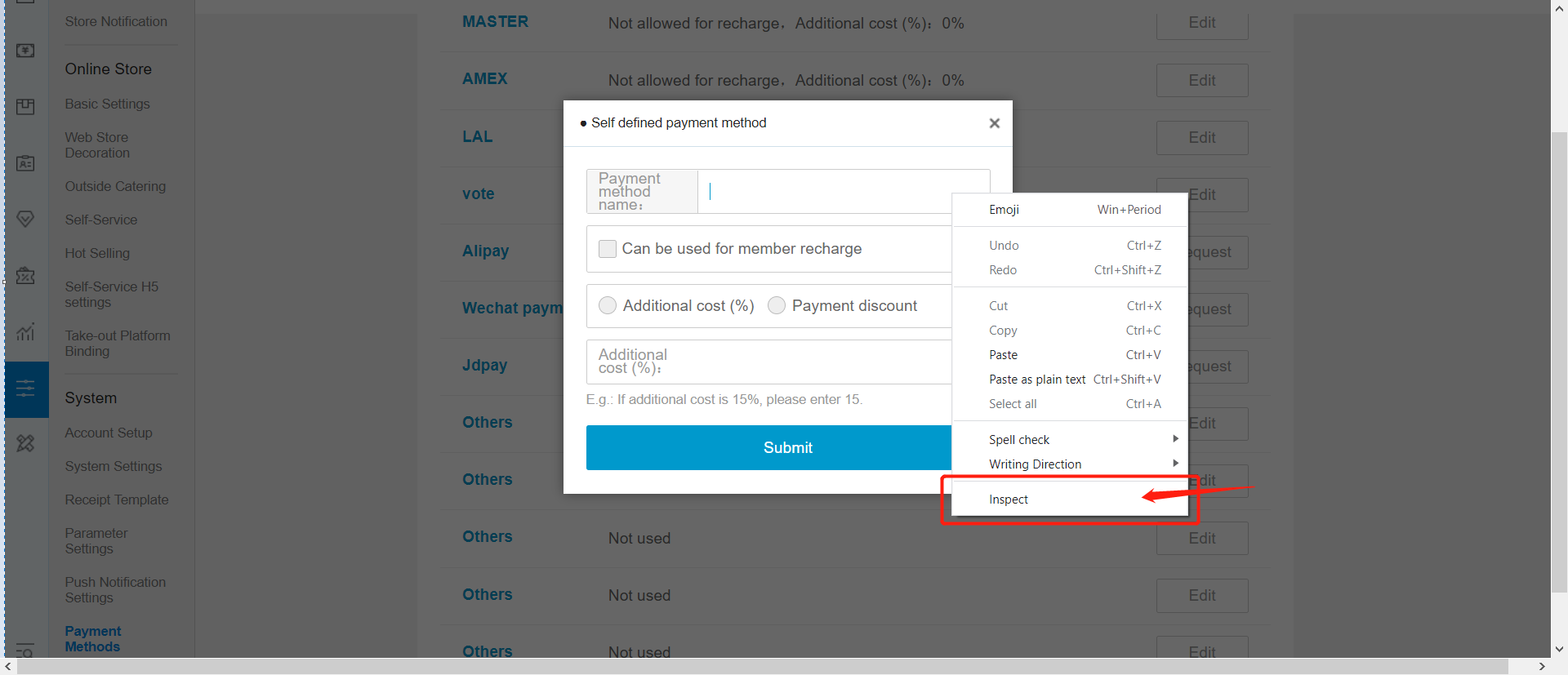 1.Click on the tool first
2.Click on the name bar



It will open up a console. At the maxlength=6, double click on the 6 ,input a longer length required. Eg. 20 .Fo example , edit it from 6 to 20. Then you able to enter your payment name with 20 words.





You will be able to type a longer payment method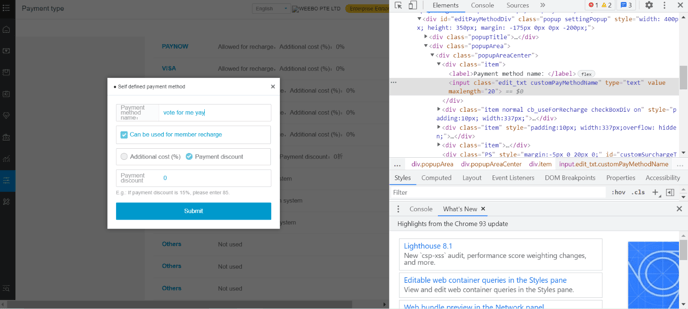 Was this article helpful?
That's Great!
Thank you for your feedback
Sorry! We couldn't be helpful
Thank you for your feedback
Feedback sent
We appreciate your effort and will try to fix the article