For master account, there will be a chain management tab under settings.


The outlet information will let you see all the outlet under this master account.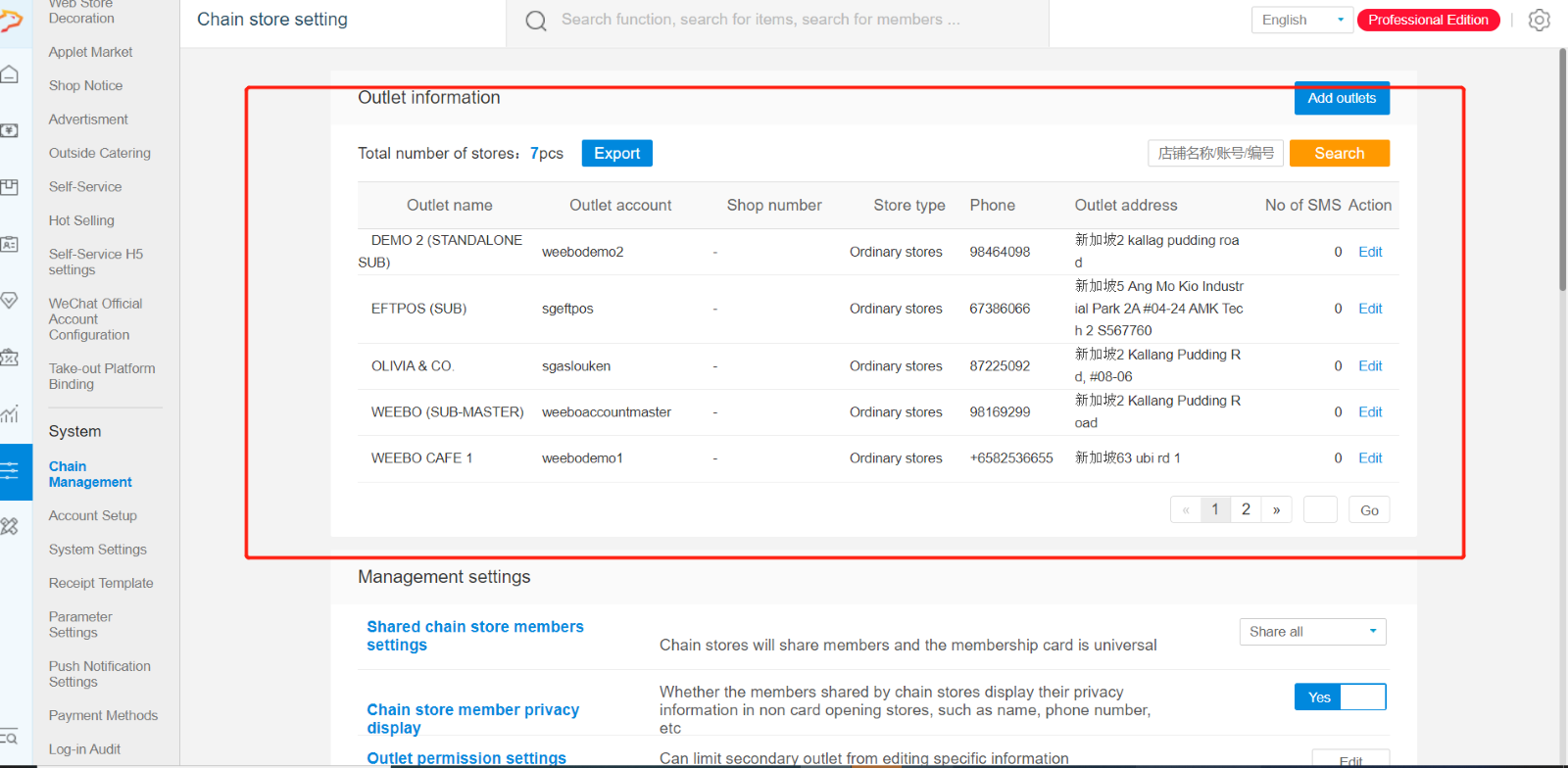 You can edit the name for easier differentiation between outlets.

1. Click "Edit"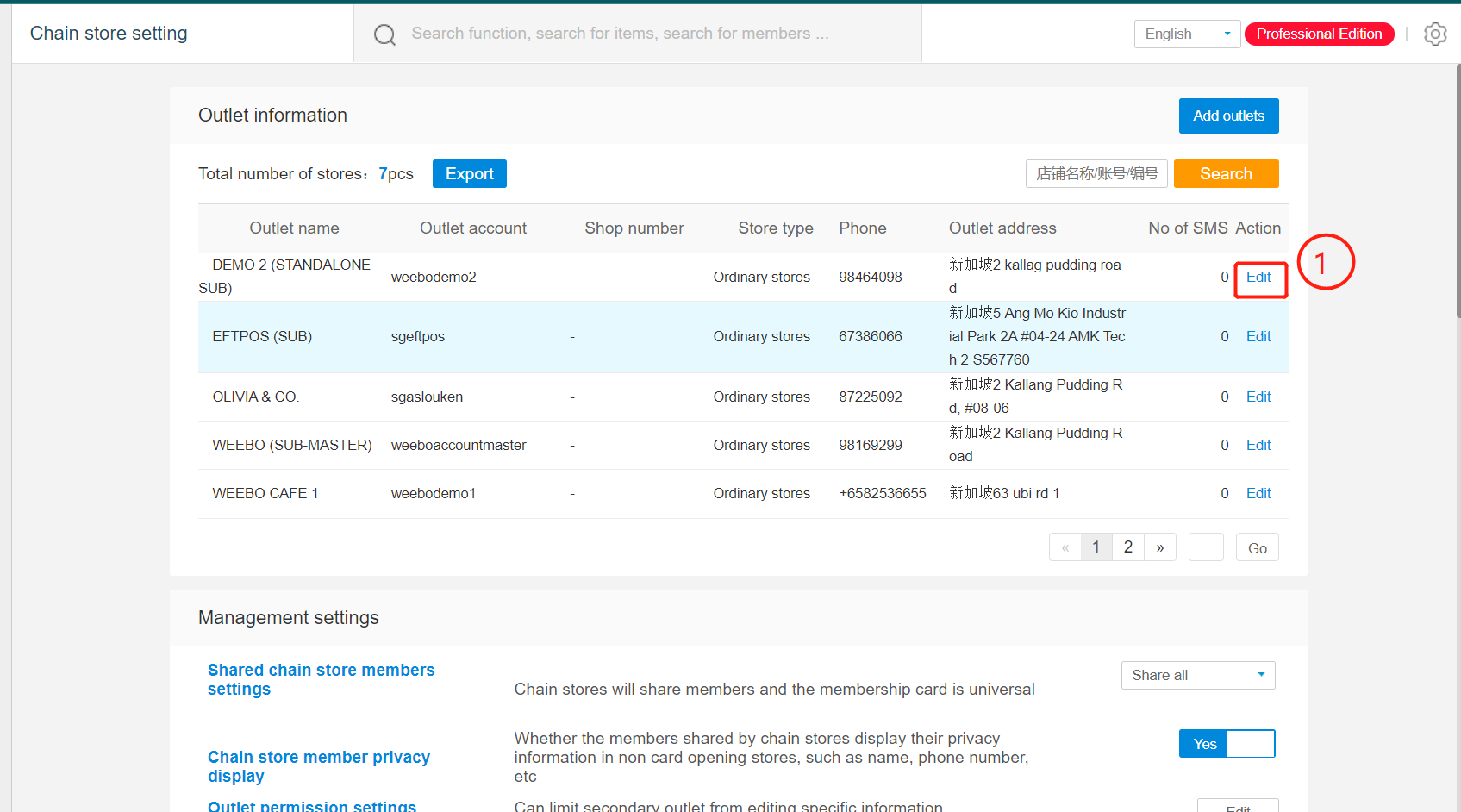 2. Edit your outlet name.
3.Cllick "Save" to save the changes.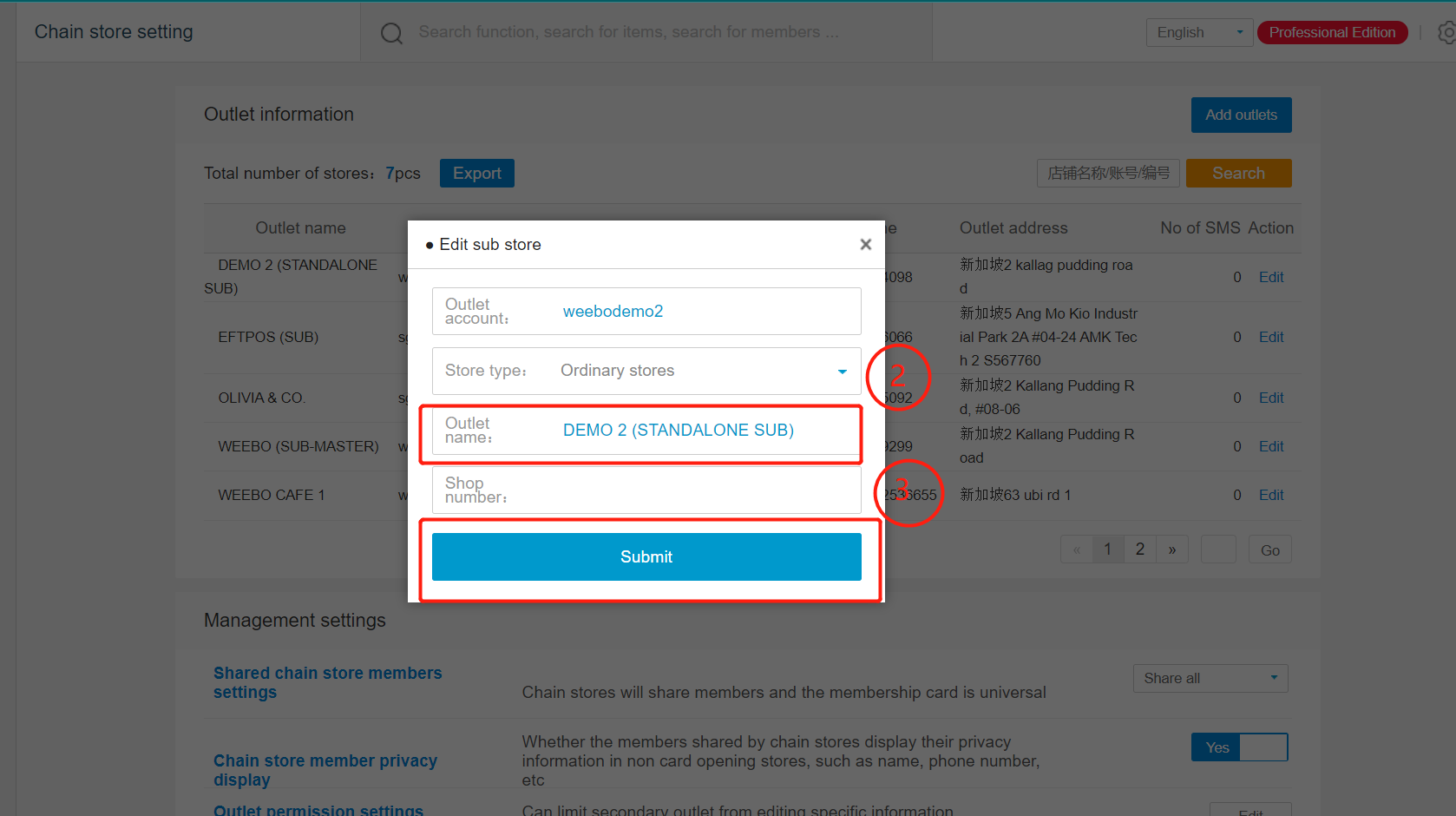 Management settings are to control the shared settings between outlets.
Shared chain store member settings will control whether to shared member between outlets.


Chain store member privacy display will control whether member information will be displayed when visiting other outlet that are not where they open the membership

Outlet permission setting controls the permission for each outlet.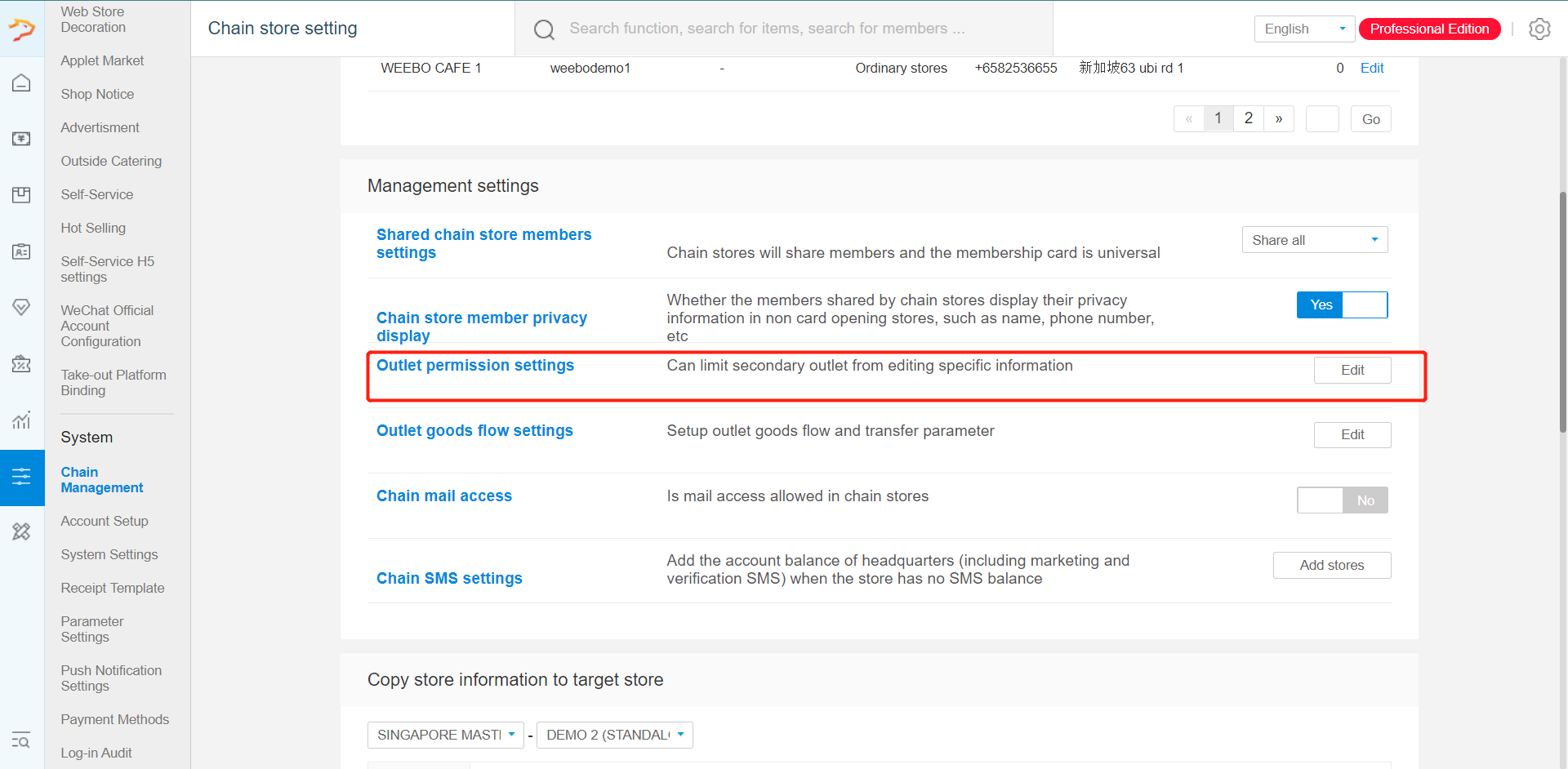 The last part of the settings: copy store information to target store.


Left outlet is where you want to copy from. Right outlet is copy to.
Tick the option that you want to copy to. Scroll down and click confirm replication.
This will help to set up new outlet quickly.
Was this article helpful?
That's Great!
Thank you for your feedback
Sorry! We couldn't be helpful
Thank you for your feedback
Feedback sent
We appreciate your effort and will try to fix the article