Variables options is available for all items that has been assigned variables from backend, during item creation.
1. Click on item image to access variable page
2. Select variable/modifiers to apply to the combo/item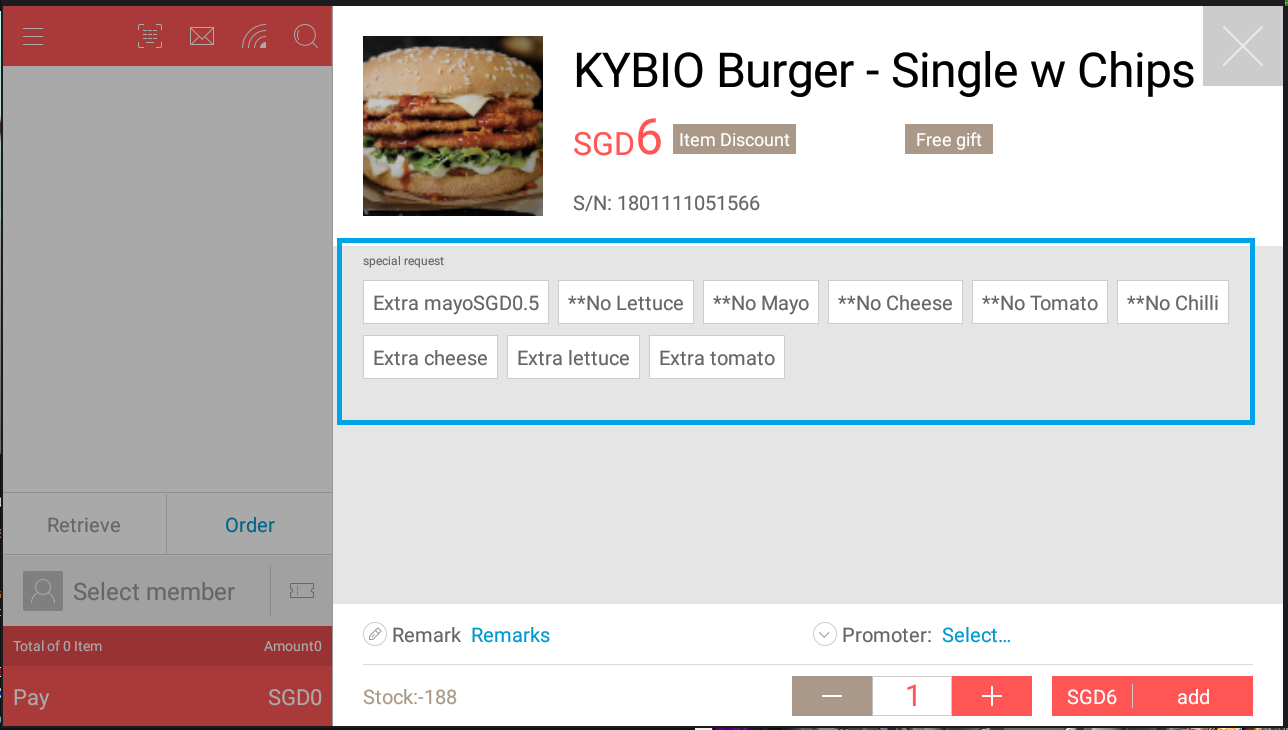 3. Process as per normal order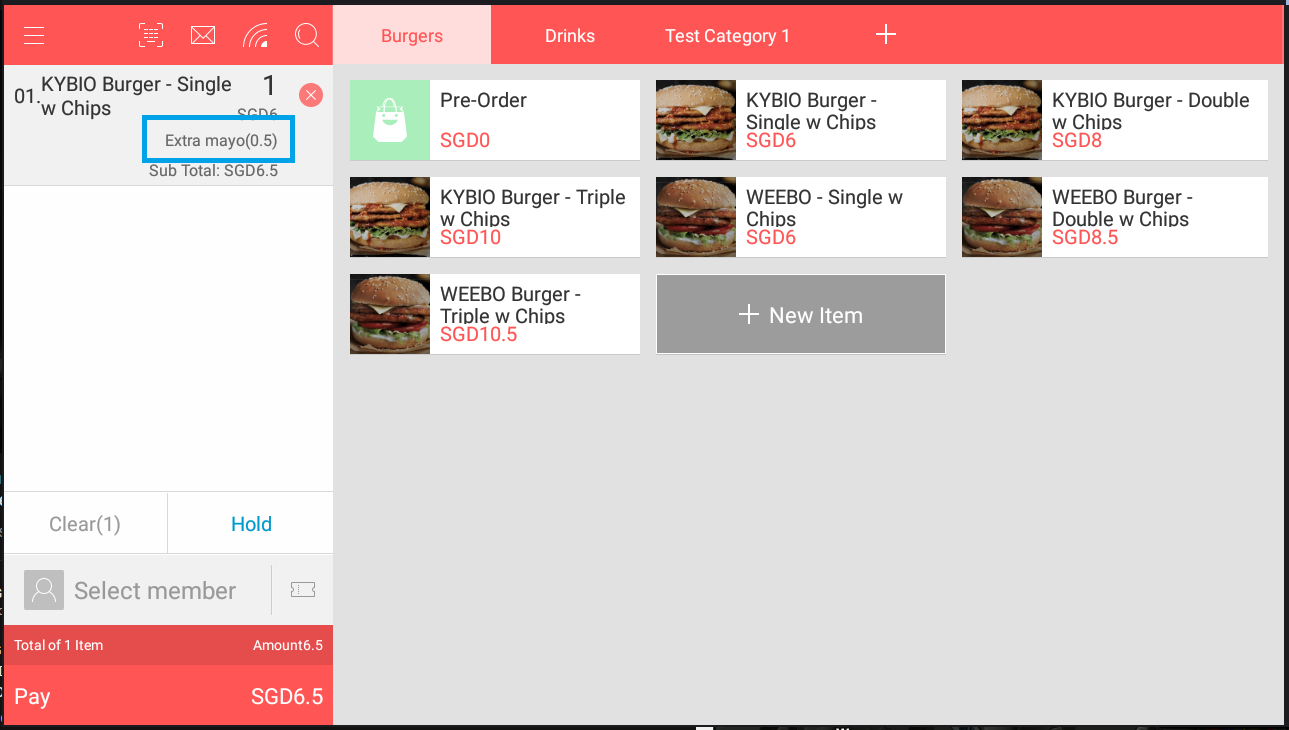 **Variables can be added, modified or removed from backend access.
Was this article helpful?
That's Great!
Thank you for your feedback
Sorry! We couldn't be helpful
Thank you for your feedback
Feedback sent
We appreciate your effort and will try to fix the article