1. Login To Back Office; Dashboard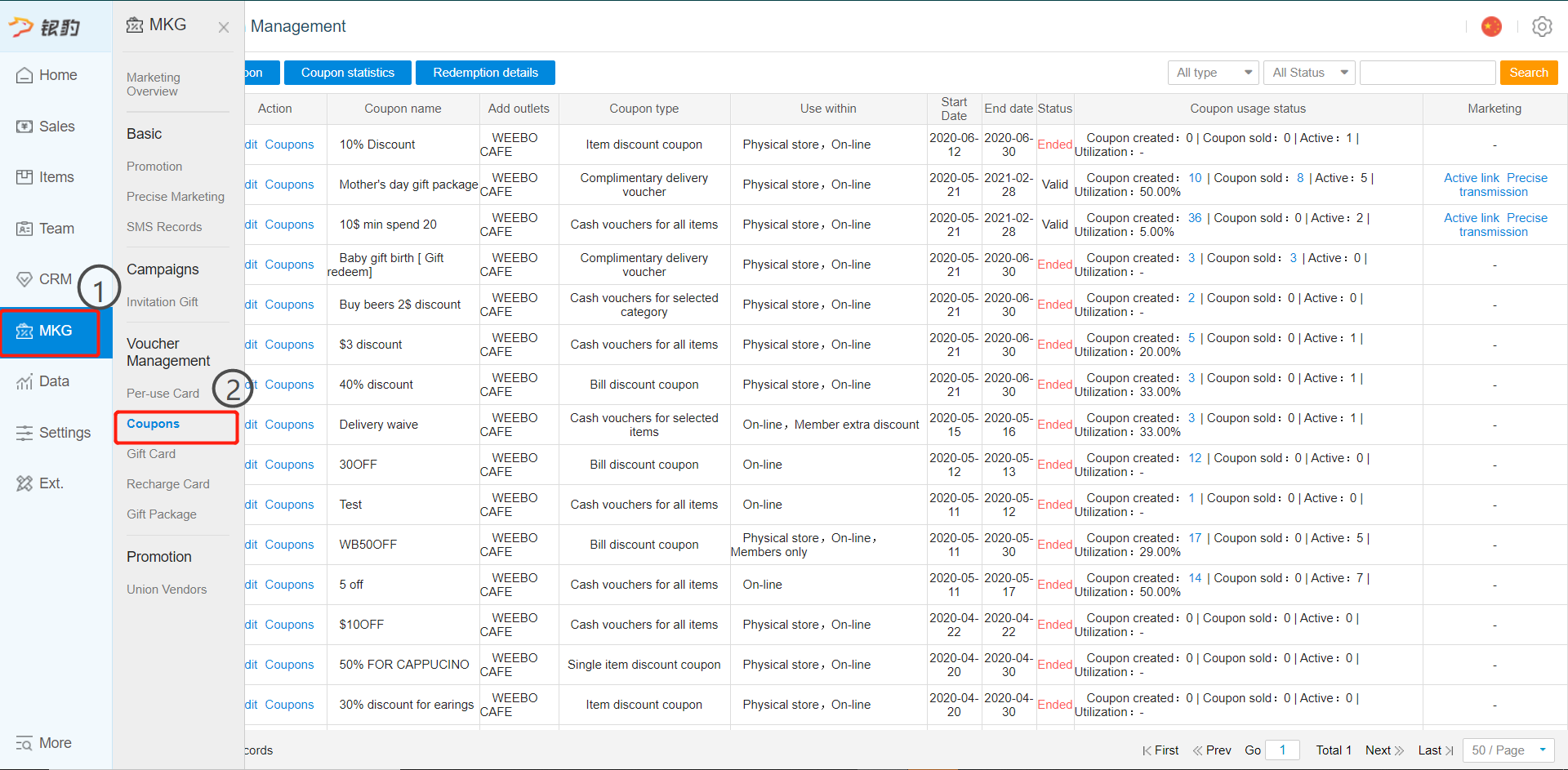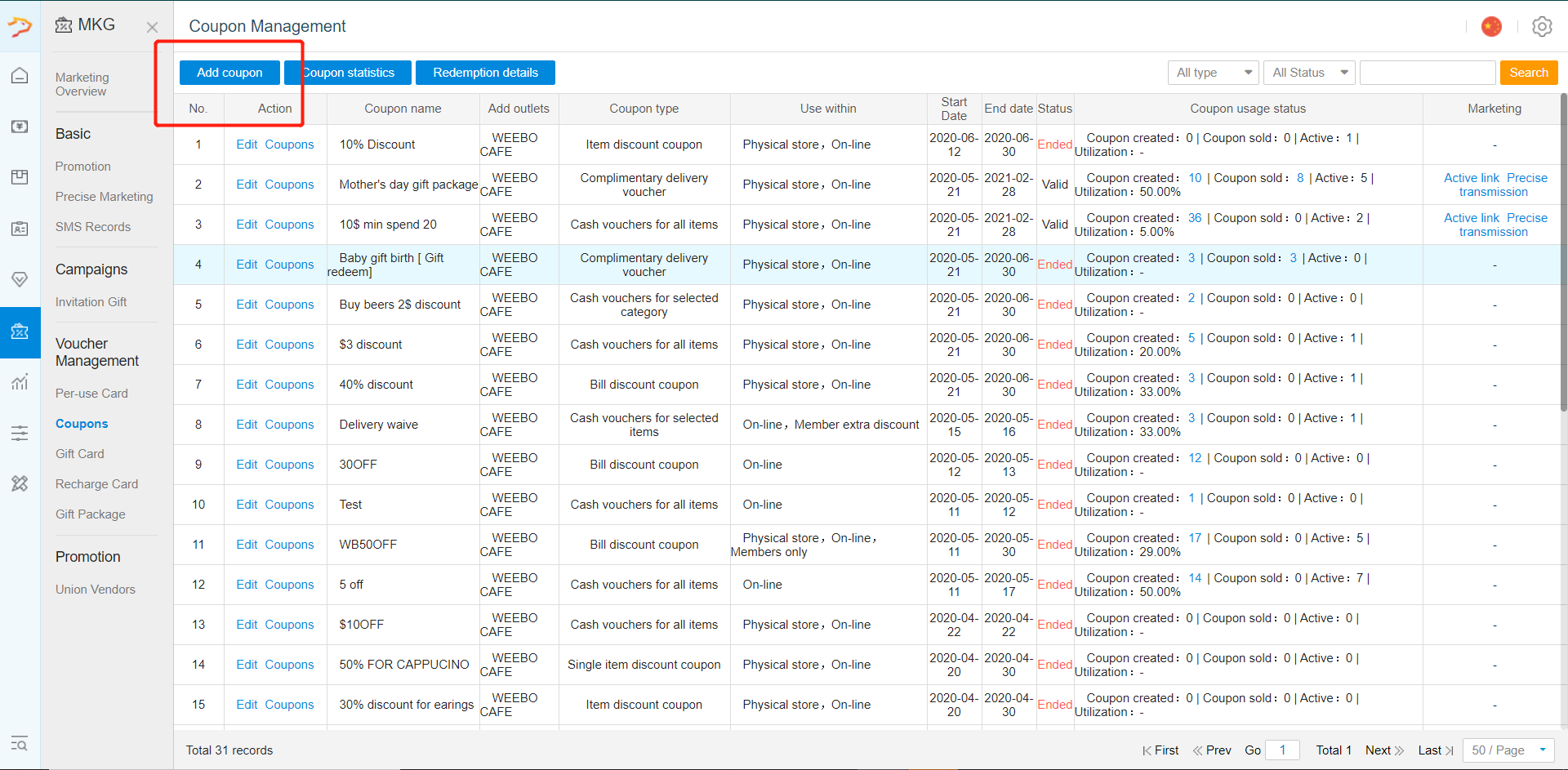 3. Click Add Coupon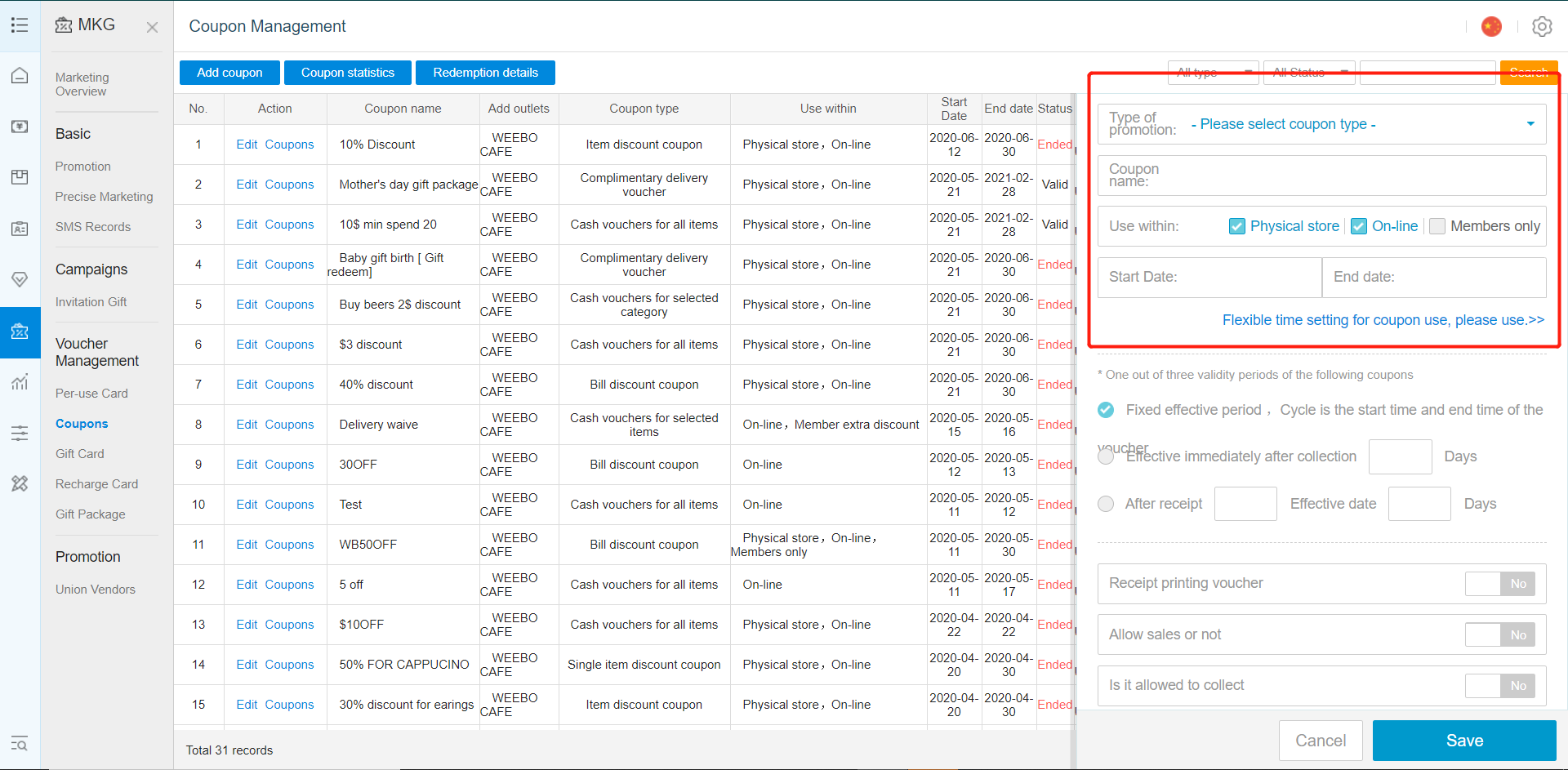 4. New Option Settings For New Coupon
Type Of Promotion: Select Type Of Coupon To Add
A. Cash Vouchers For All Items
B. Cash Vouchers For Selected Category
C. Cash Vouchers For Selected Items
D. Bill Discount Coupon
E. Item Discount Coupon
F. Single Item Discount Coupon
Name Of Coupon: Name For Easy Referencing
Use Within: Location Where Promotion Will Be Applied, And If Members Only, Or Anyone Can use
Start Date: / End Date: Start And End Date Of Promotion Period
A/B/C. Cash Vouchers For All Items/Selected Category/Selected Items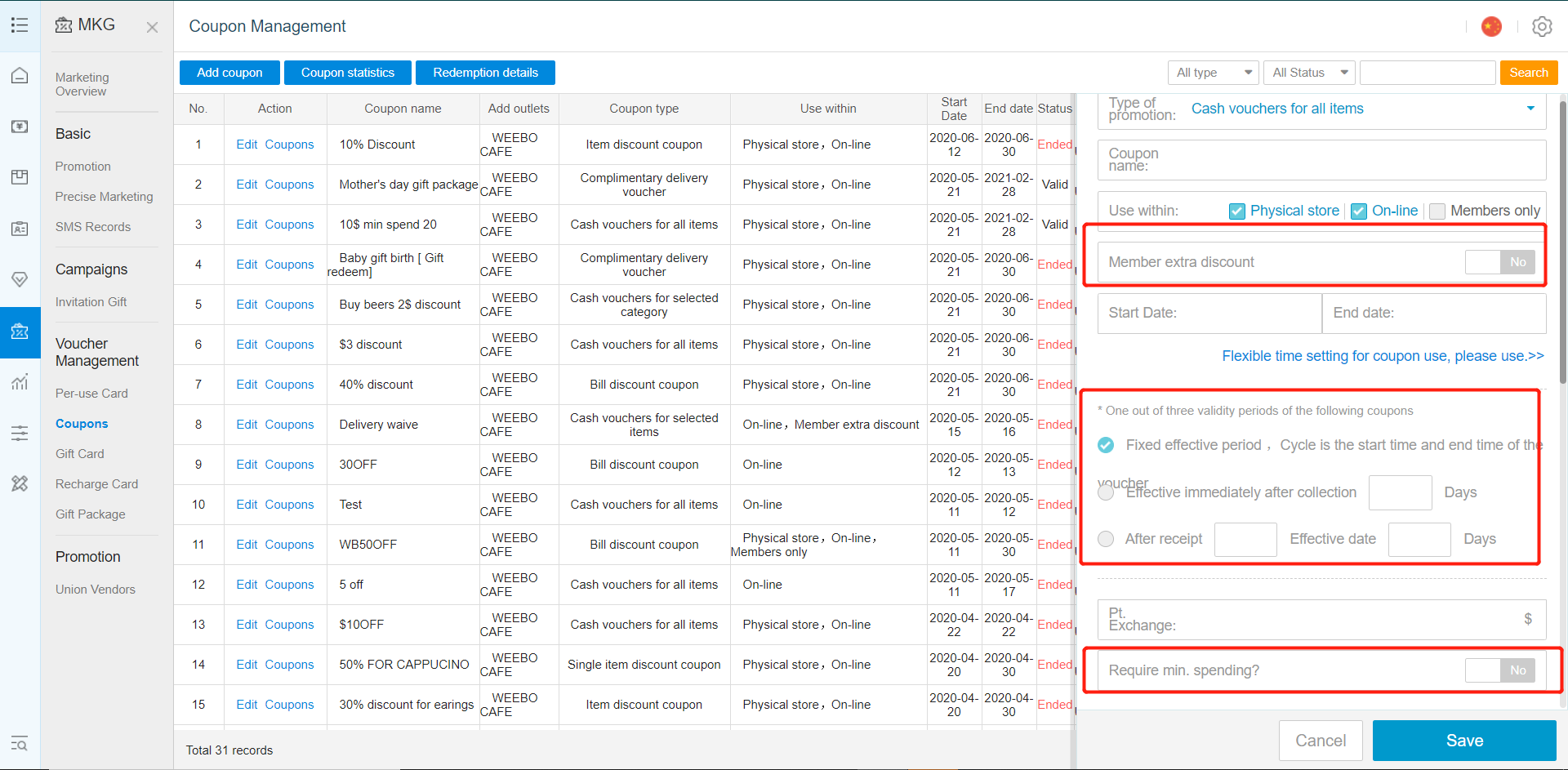 Cash Voucher For All Items, Selected Category and Selected Items Has Similar Basic Settings.
The Different Type Of Promotions Merely Provides More Options To Choose Labels, Category or Individual Item(s)
Member Discount on Discount: If This Promotion/Discount Stacks With Members Discount
Example, $5 Off Cash Voucher On Top Of 20% Member Discount, [($10 x 20% Off) - $5 = $3)
Universal Coupon No . : set up coupon code (only able to input numbers)
Input the code in front end to redeem the coupon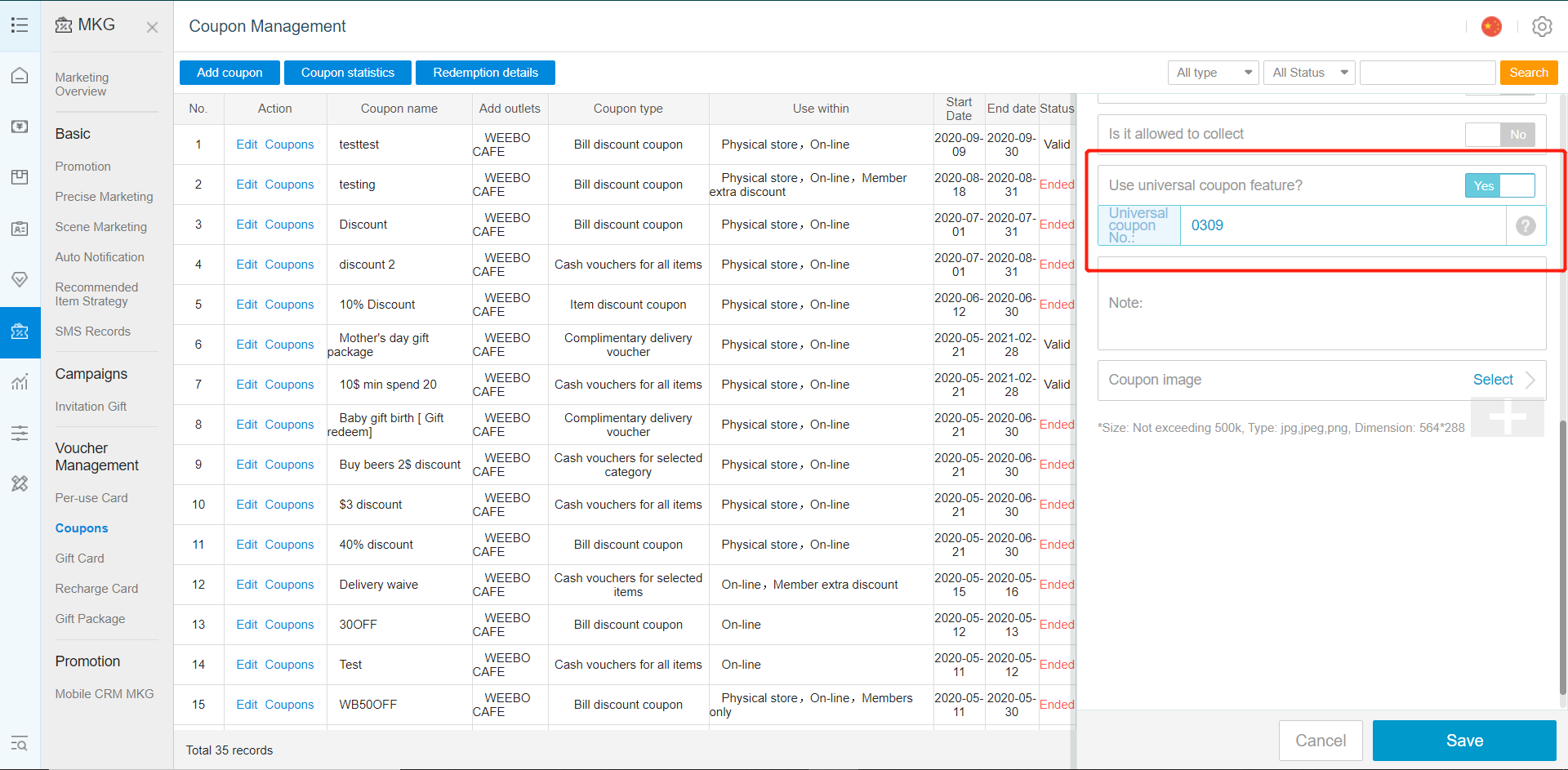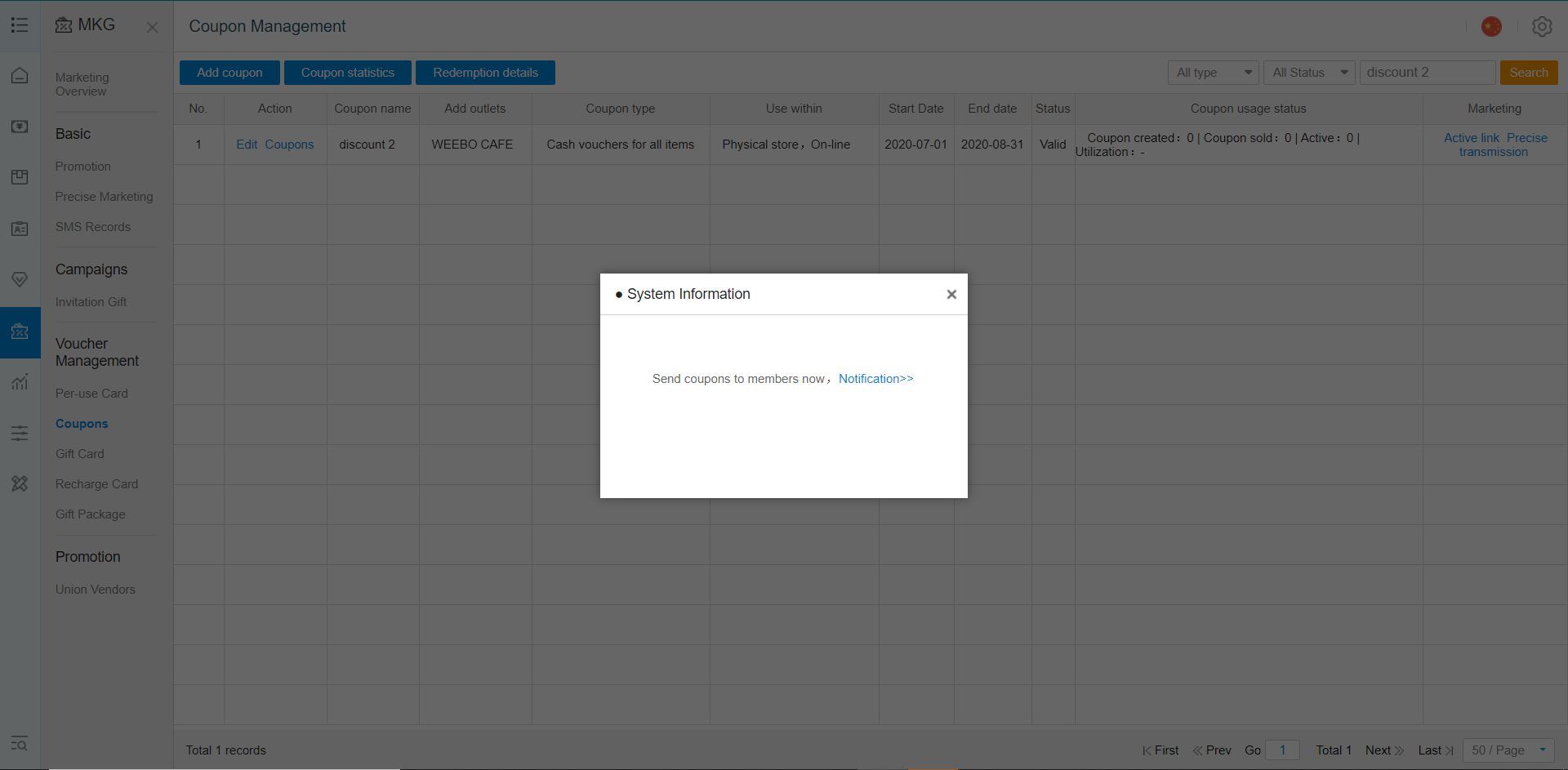 After Creation of Coupon, System Will Prompt To Assign Coupon To Members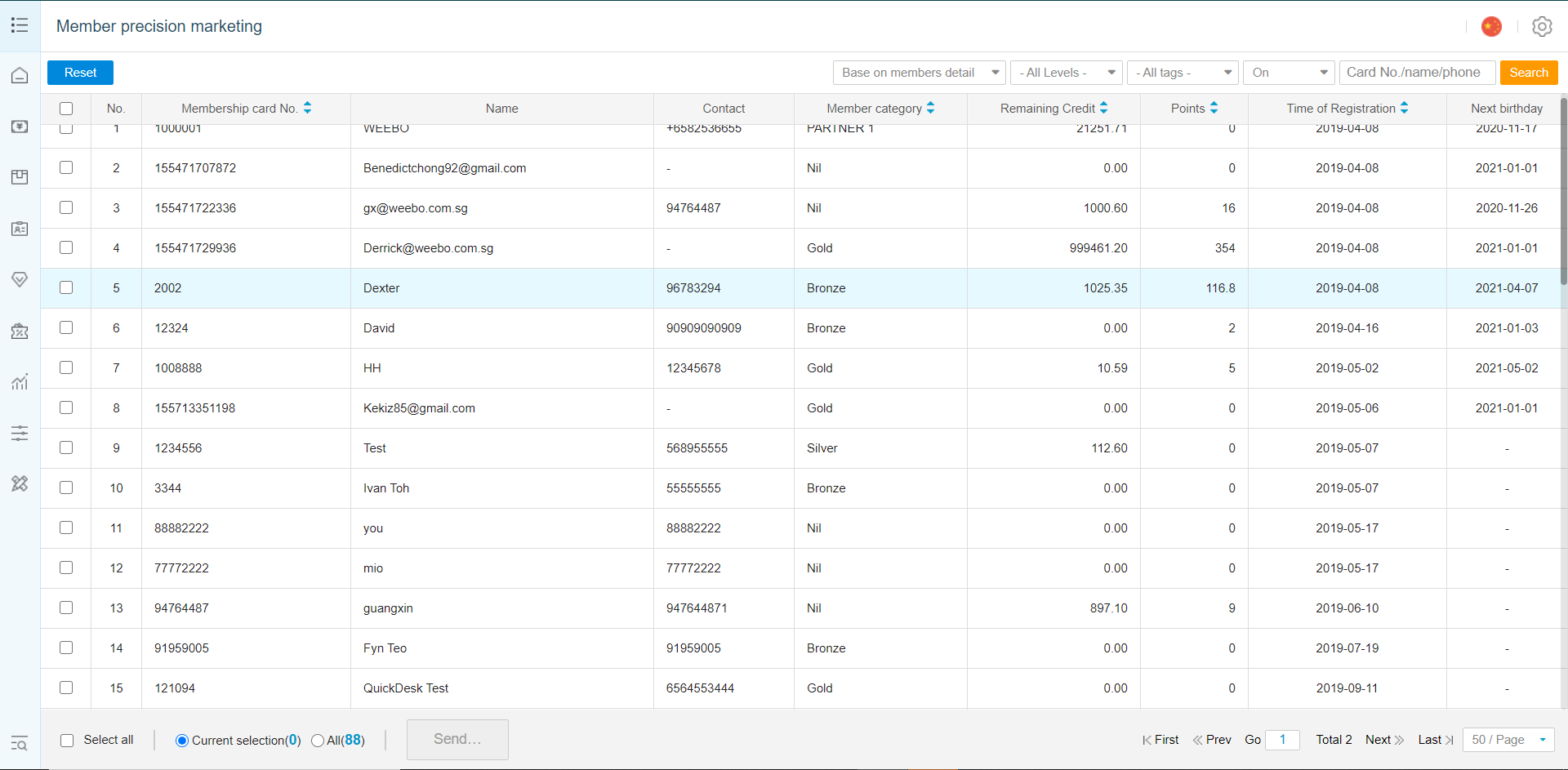 New Browser Tab Brings Up Member Information For You To Choose Which Member(s) or Group(s),
You Would Like To Send The New Coupon To.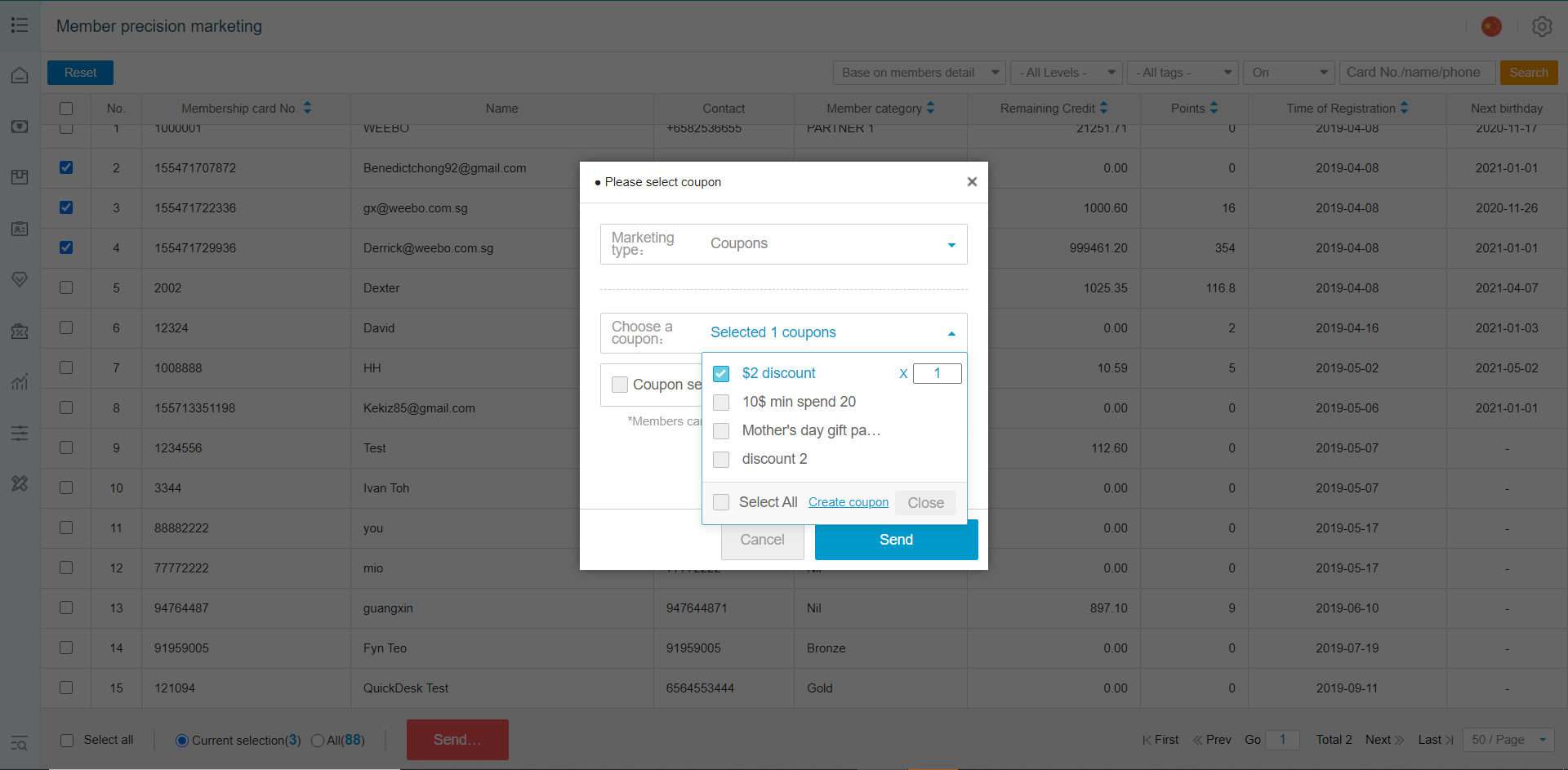 Coupon Will Be Sent To Member(s) Account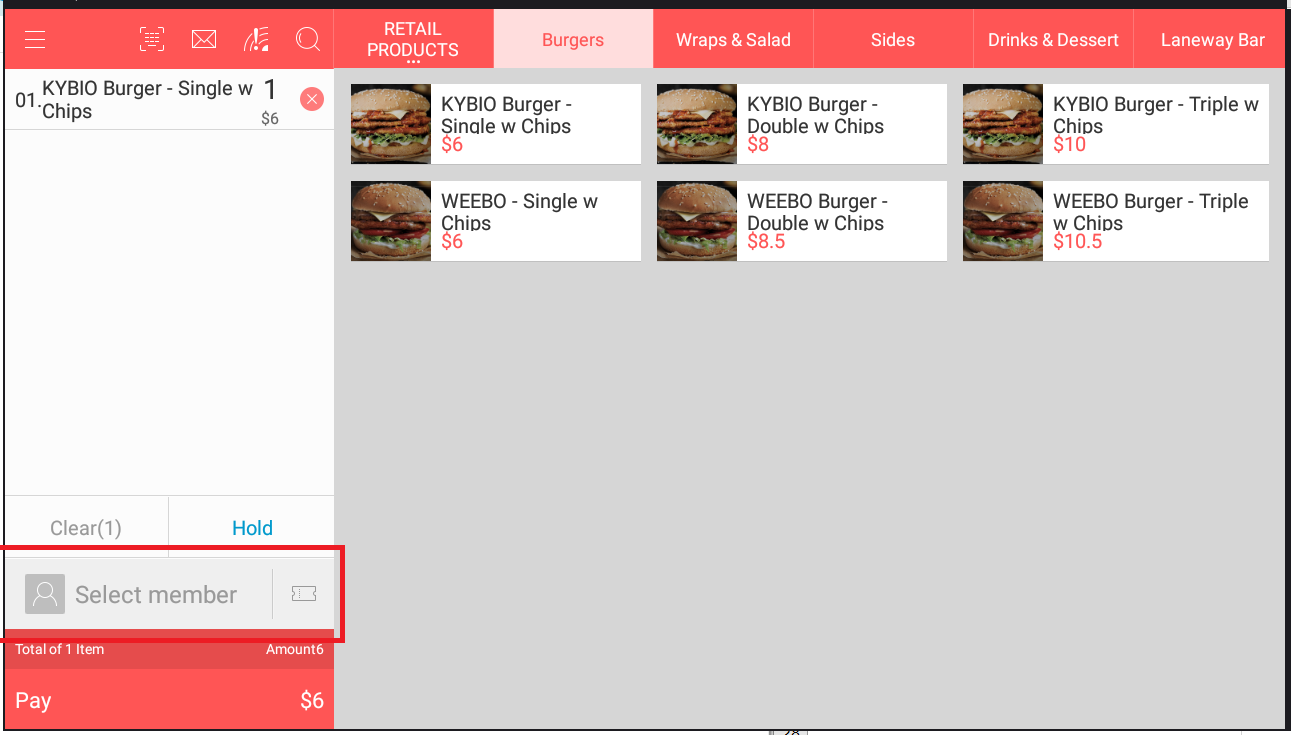 Select Member Profile
Coupon Available Will Be Indicated On The Coupon Tab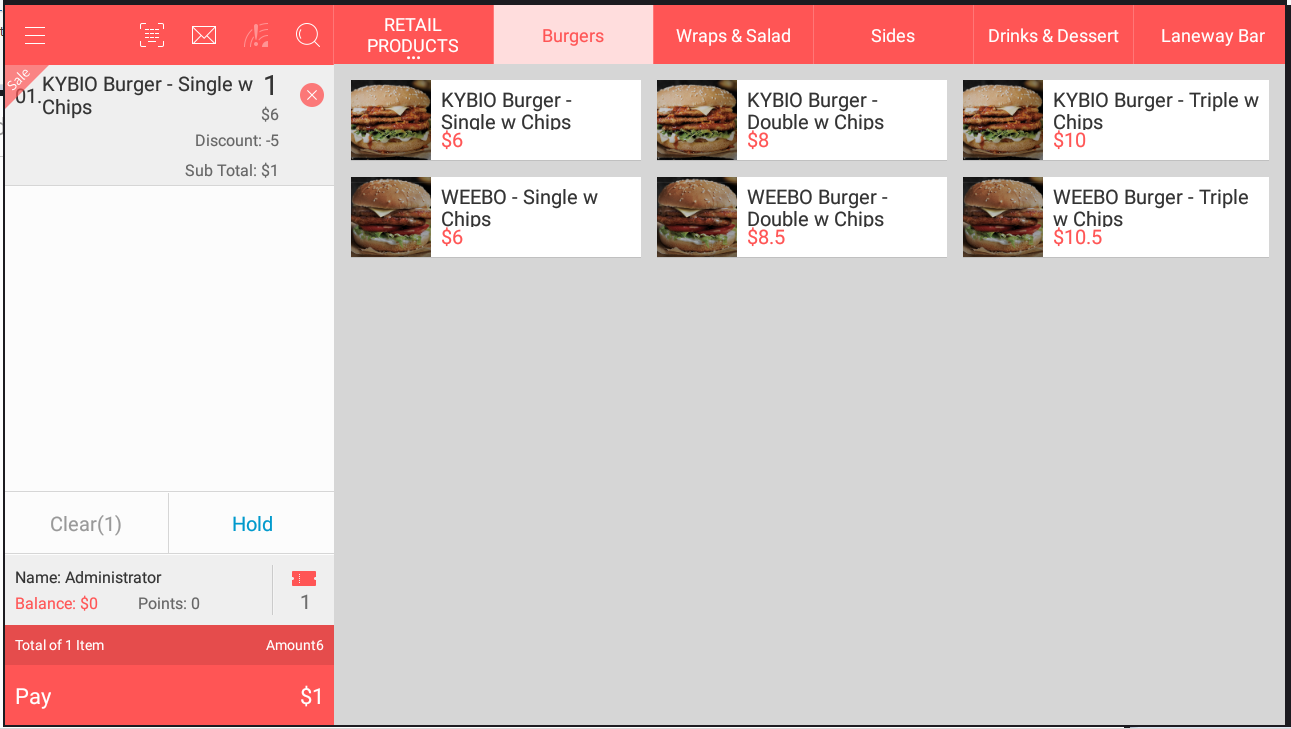 Applied Coupon Will Give A Cash Discount Of $5
D.Bill Discount Coupon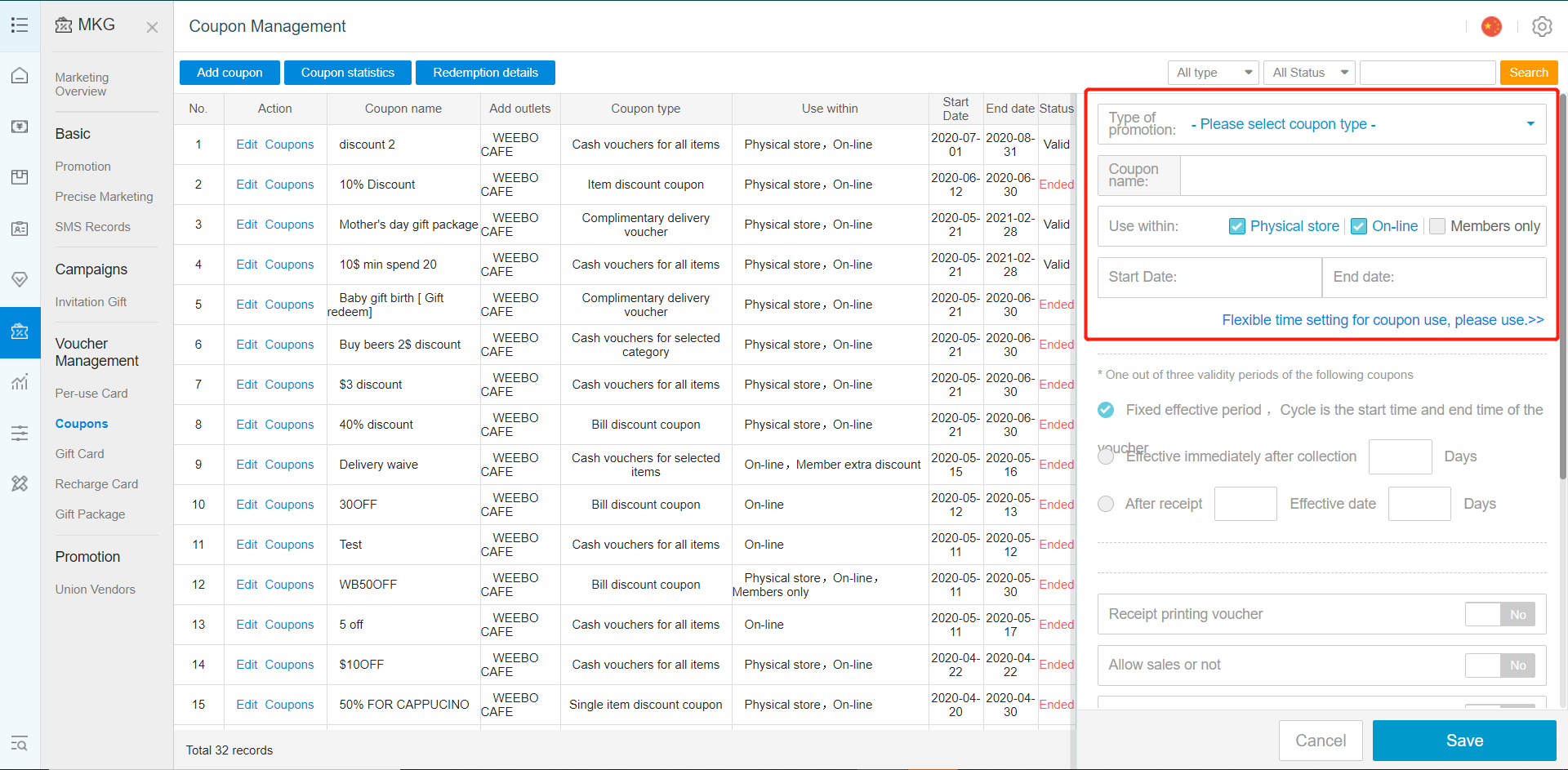 Bill Discount, Item Discount and Single Item Discount Coupon Has Similar Basic Settings.
Bill Discount Coupon: Applies To All Items In The Bill
Item Discount Coupon: Applies To Selected Item(s) In The Bill
Single Item Discount Coupon: Applies To Selected Item In The Bill
The Different Type Of Promotions Merely Provides More Options To Choose Labels, Category or Individual Item(s)
Member Discount on Discount: If This Promotion/Discount Stacks With Members Discount
Example, 10% member discount on top of 10% bill discount coupon, total 20% discount.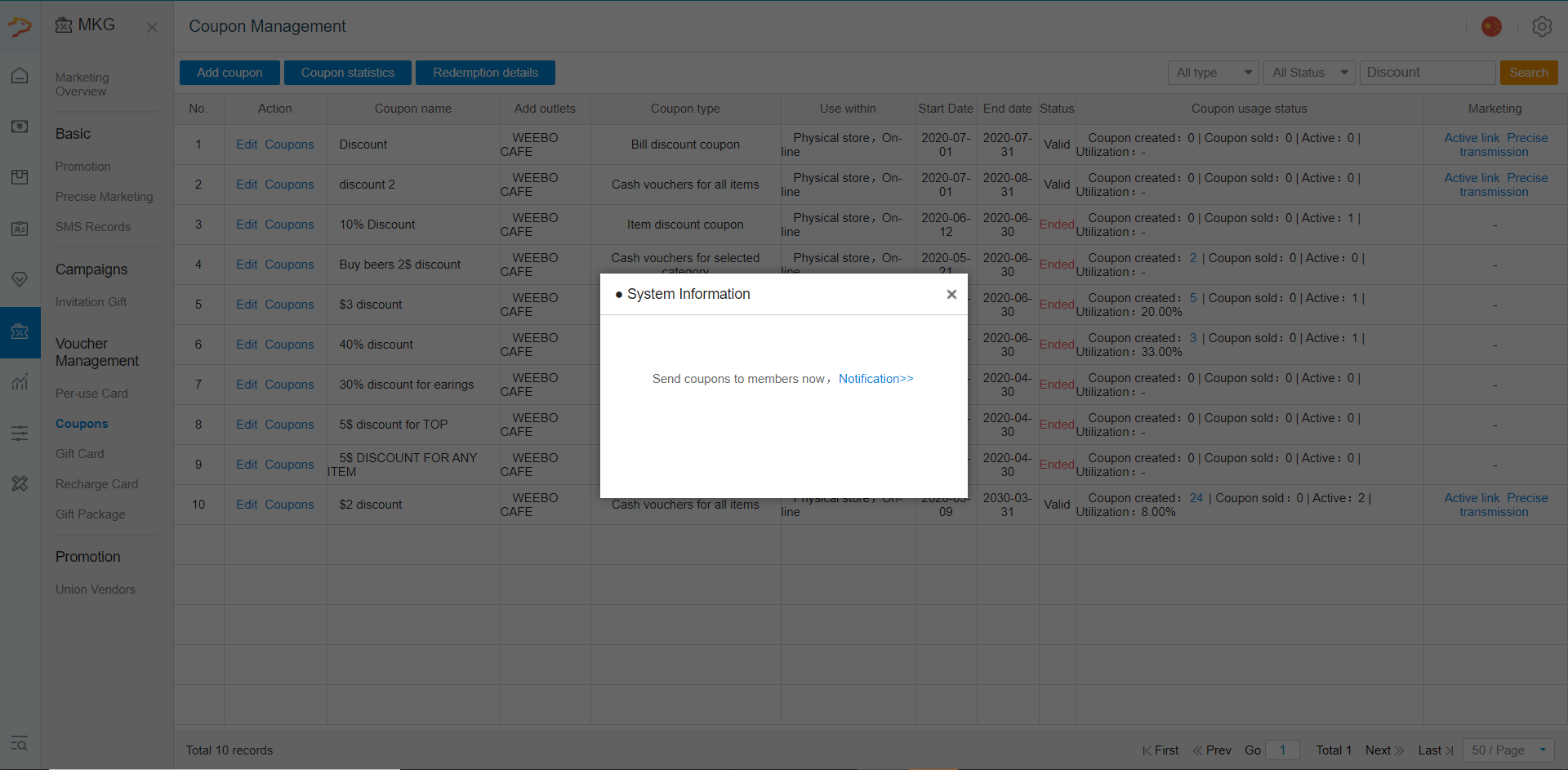 Once A New Coupon Is Added, There Will Be A Prompt To Issue New Coupon To Member(s) Of Your Choice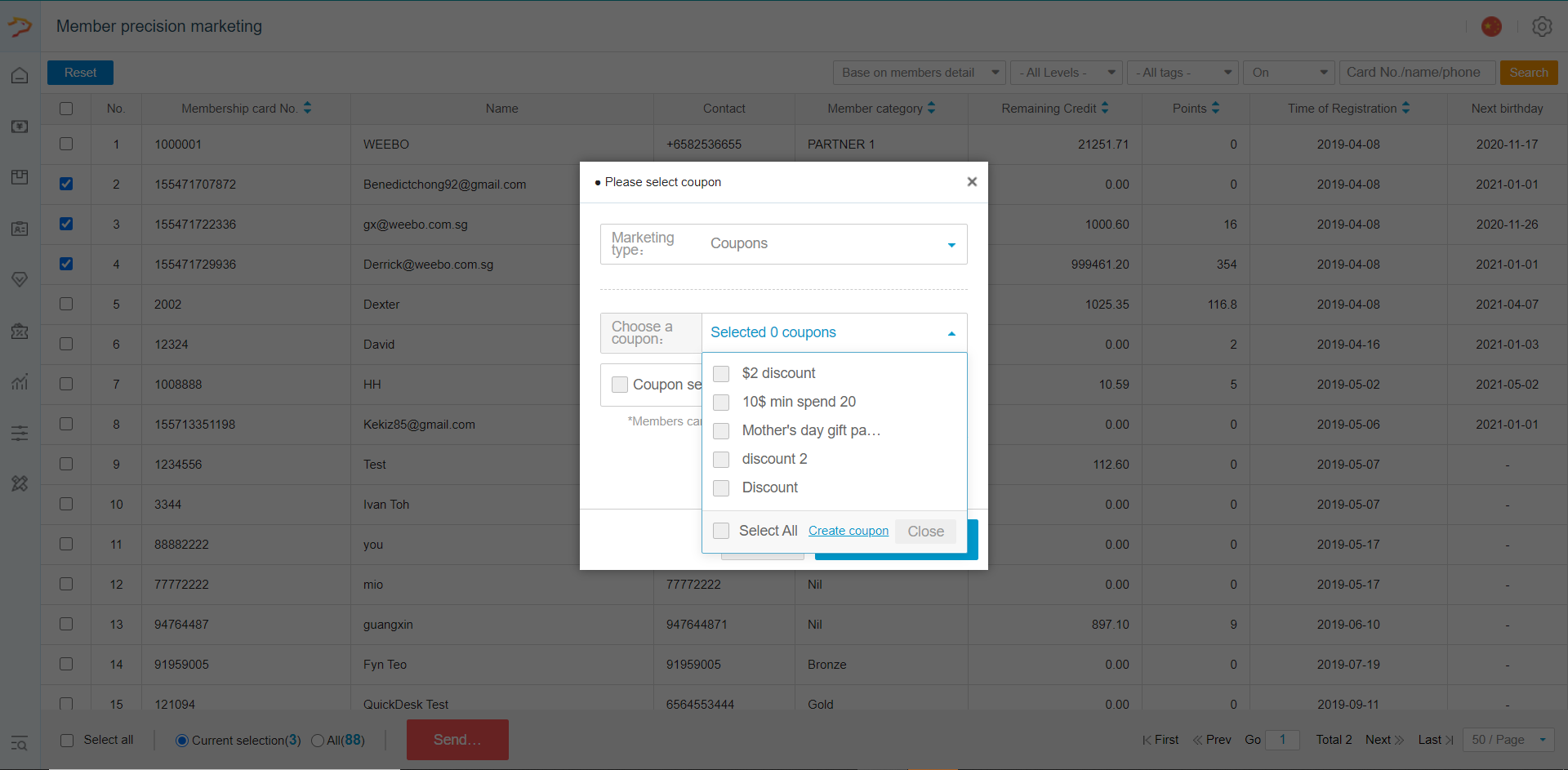 Choosing Coupon(s) To Assign To Selected Member(s)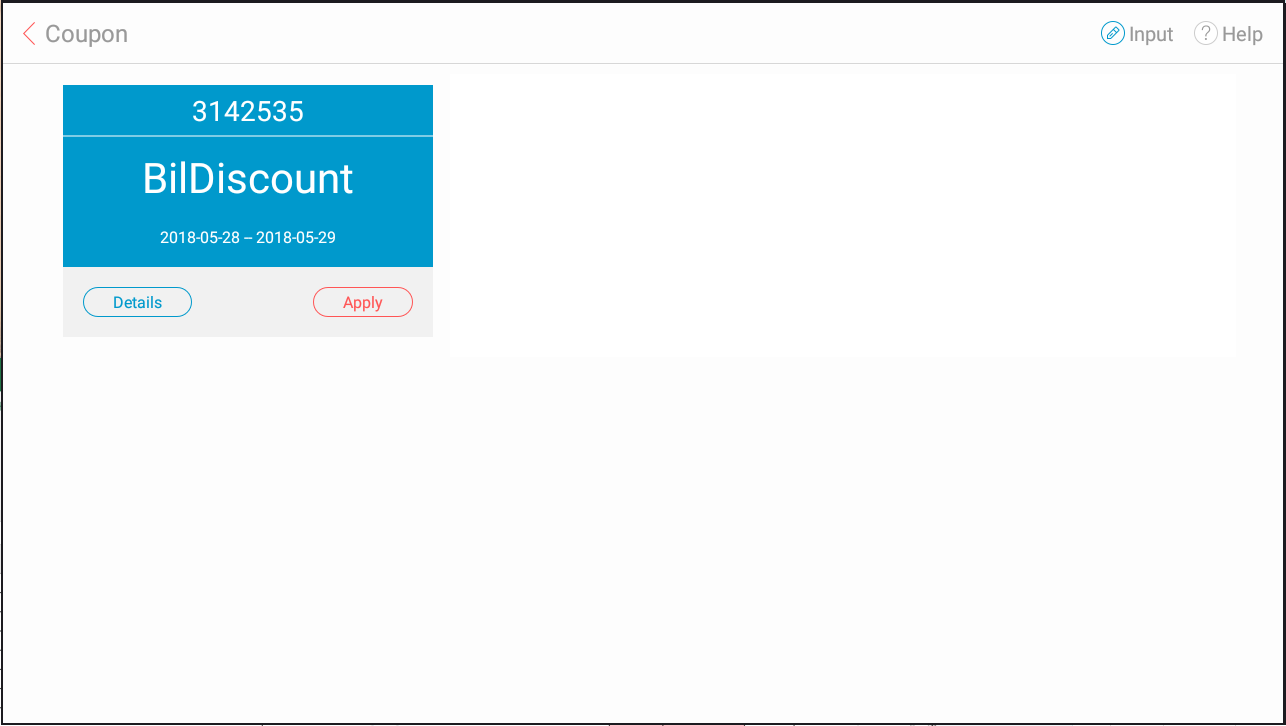 New Coupon Will Be Assigned To Selected Customer(s), Ready To Be Used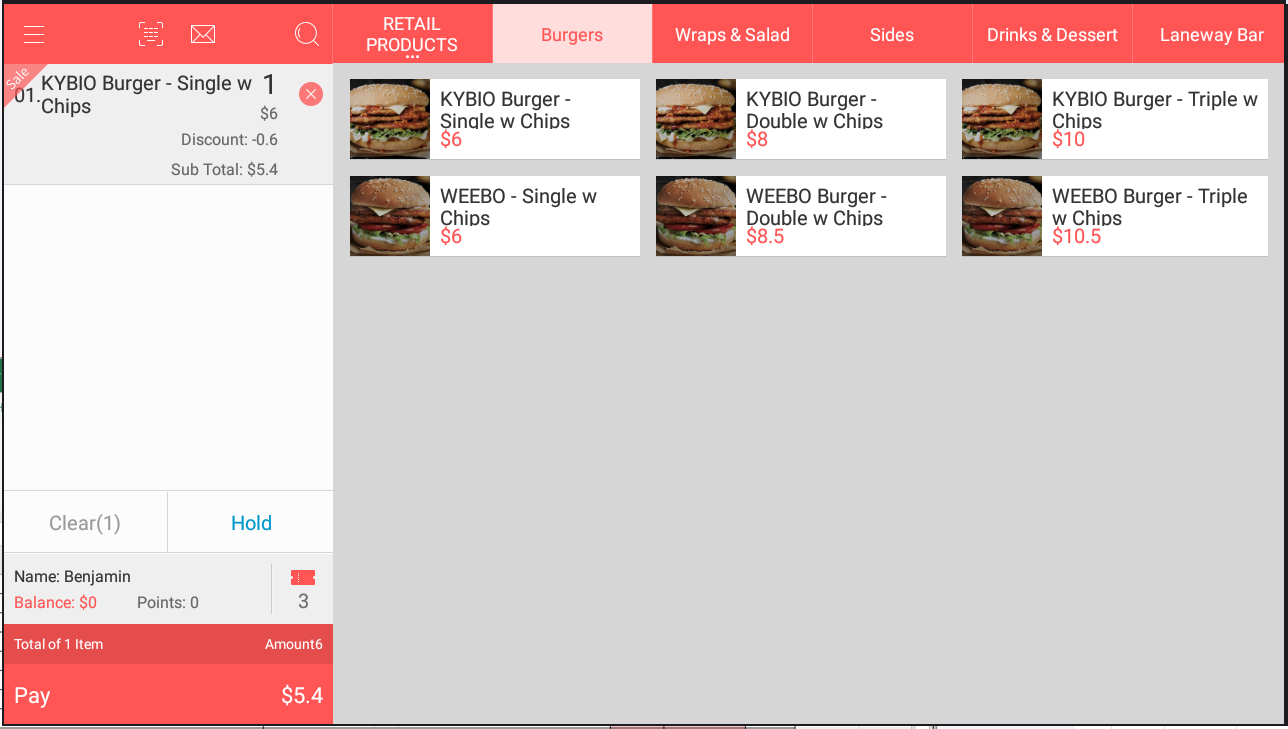 Customer Coupon Applied And 10% Discount Is Calculated
Was this article helpful?
That's Great!
Thank you for your feedback
Sorry! We couldn't be helpful
Thank you for your feedback
Feedback sent
We appreciate your effort and will try to fix the article