Kitchen printer allows an order chit to be printed directly in the kitchen after an order has been taken or made from your POS terminals. This will significantly boost the flow and efficiency of your business.
Follow the steps below to add and configure a new kitchen printer:
After you have logged in to your back office, click on "Product" category
Next, click on the "Product Information" sub-category

Click "Edit" on one of the existing item, click "Kitchen Printer"

Click Manage Printer

To add a new kitchen printer, click on "+ Add Receipt Printer" and a new row will appear
Enter the following information:

Name of the new printer (for identification purposes)
Type; choose between "One item per print" or "All items per print"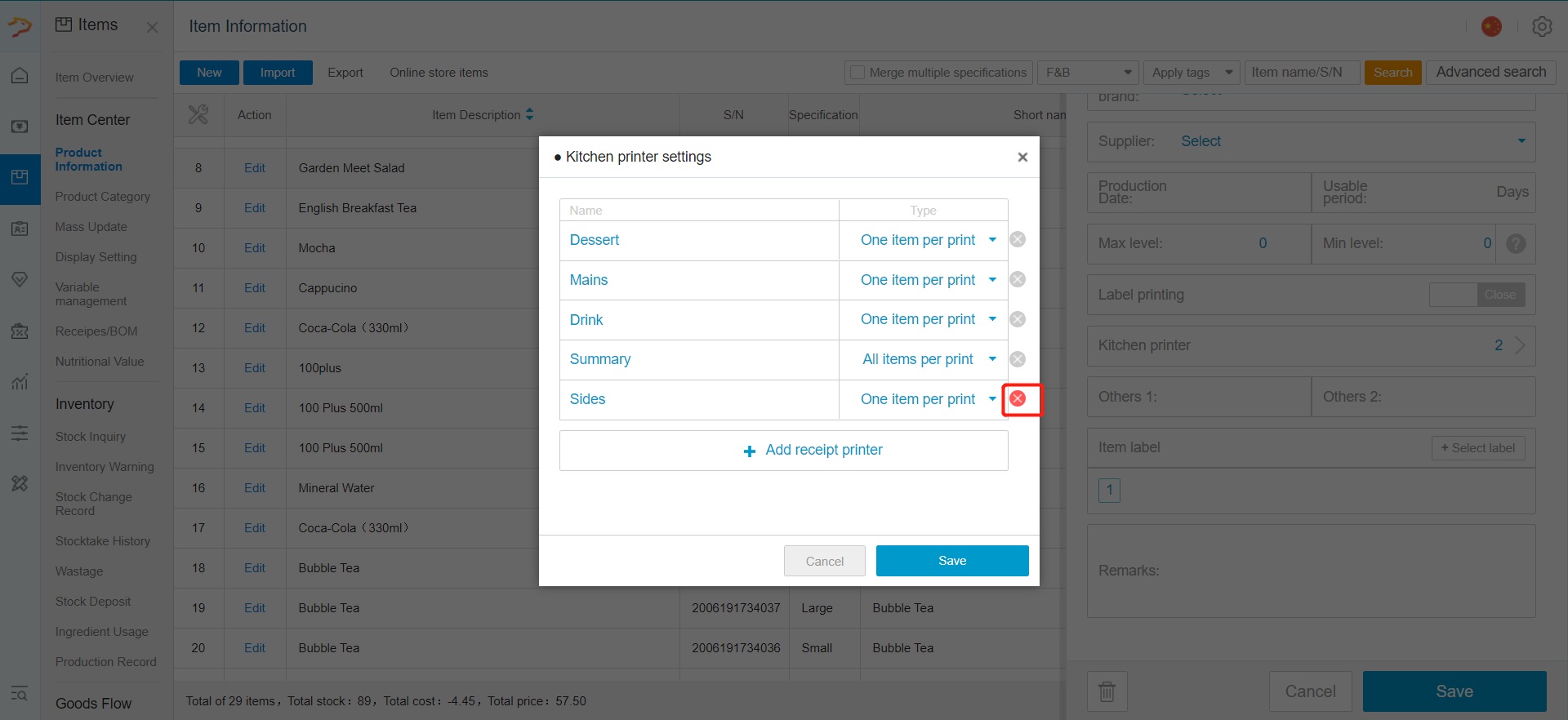 To remove existing printer/empty row, click on the small "X" icon

Once done, click on "Save"
To close the window, click on the "X" icon located on the top right corner of the pop-up menu
To cancel the creation of the printer, click on "Cancel"
10. To use the new kitchen printer, go to Product Category, Mass Update.
11. Select item(s) that is to be used with the kitchen printer, Mass Setting, Kitchen Printer,
and enable Printer that is to be used.
Was this article helpful?
That's Great!
Thank you for your feedback
Sorry! We couldn't be helpful
Thank you for your feedback
Feedback sent
We appreciate your effort and will try to fix the article